This may be blasphemy, but I'm starting to enjoy the parcours of the modern Ronde. As much as I miss de Muur, it came WAY to far from the finish. The Paterberg, while nowhere near as epic (yes, epic), becomes ridiculously selective right at that 20% point after hitting it for the 2nd time. Or is it the third? I'm too tired and lazy to look it up.
Regardless, despite the selection being made 28km out, it was still touch and go until they were in the final k's with several groups within seconds of Alexander Kristoff and Niki Terpstra.
Alright, LET'S GIF IT ON!!

Ronde van Vlaanderen / Tour of Flanders 2015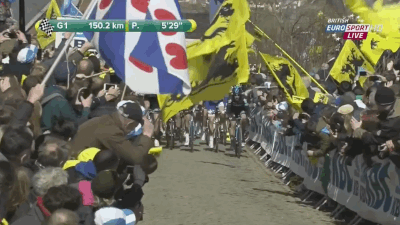 Establishing shot.
Now, let's jump to the actual racing 100km later.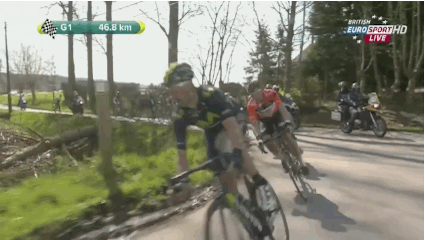 #WiggoWatch was in full effect, but this is all he's getting today.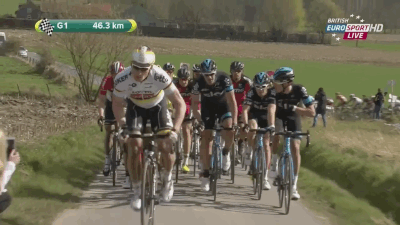 Greipel gratuitously grabbing glory?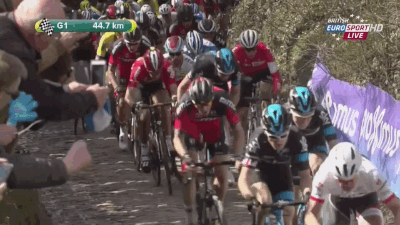 'Dat Berg tho.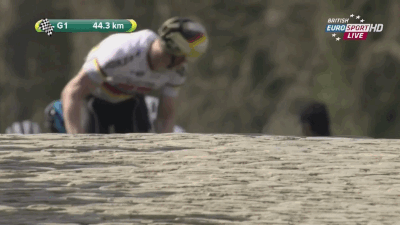 Laatste Greipel.
Stybar's missing something.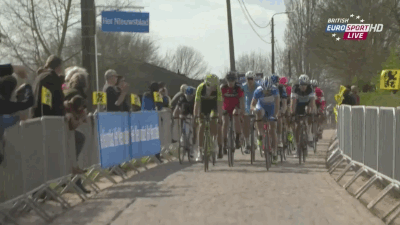 You can hear the SKY rider's sphincter clench riiiiiight there.
'Dat Moment When Shit Happened And In Hindsight Ended Up Being The Winning Shit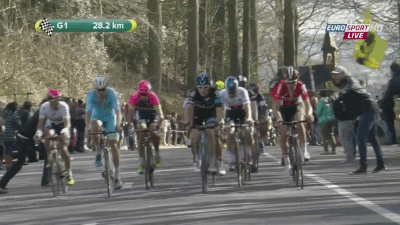 Seems innocuous enough.
But wait, who are these young go-getters jumping on at 28km out?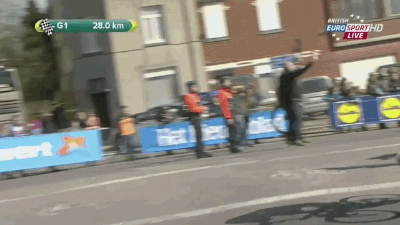 It would appear to be 2 former klassiekers winnaars.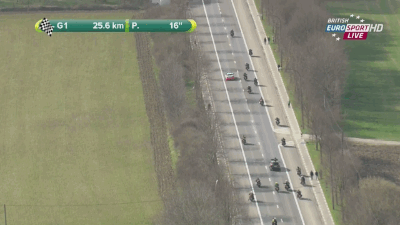 GOT MOTO?! HASHTAG #ALLTHEMOTOS, WTF?! WHY DOES THERE NEED TO BE SO MEANY DAMN MOTOS?! EVEN CAMERA GUY IS LOST.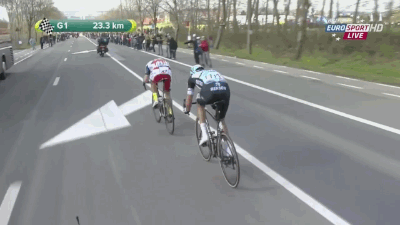 Kasual Klub™ members Kristoff and Terpstra.
'Dat you, Wario?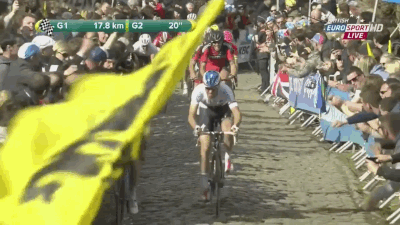 Thomas and Stybar finally realize the diesels already left. Thomas and Stybar are not very useful engines.
Speaking of diesels… Also, I guess if you had the signs made you have to wave them somewhere.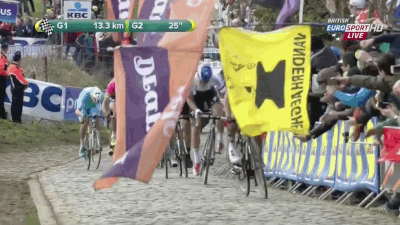 Where is Greggy? There he is! Peekaboo!!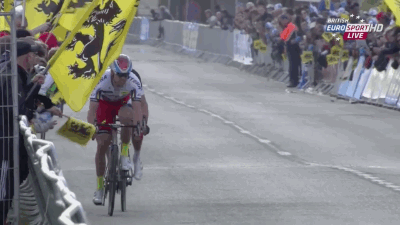 Honestly, Kristoff doesn't even have to look. He could still counter Terpstra's *jump*.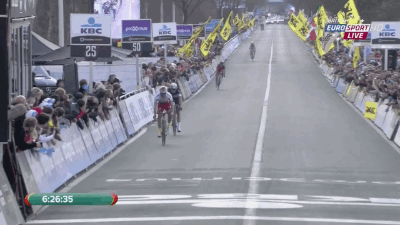 Boobs, sky, punching.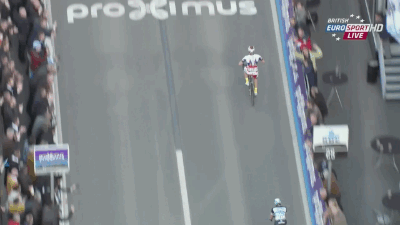 I REALLY LIKE THAT SIGN RIGHT THERE.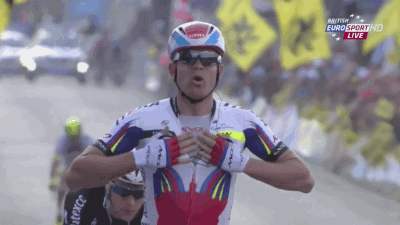 Alexander Kristoff wint de 99ste Ronde van Vlaanderen!!