File under awesomeness. Many times, over-humping a design remix is bad. In this case it is not. I'm sure there are others, but the Embrocation Cycling x Gage + DeSoto Team Zembro collab is the first Team Z remix I know of. The WTFKits version, created by Casey Robertson (@snakehawk76), follows the original design and typography more closely.
I couldn't imagine anything better for visualizing the @WTFKits image.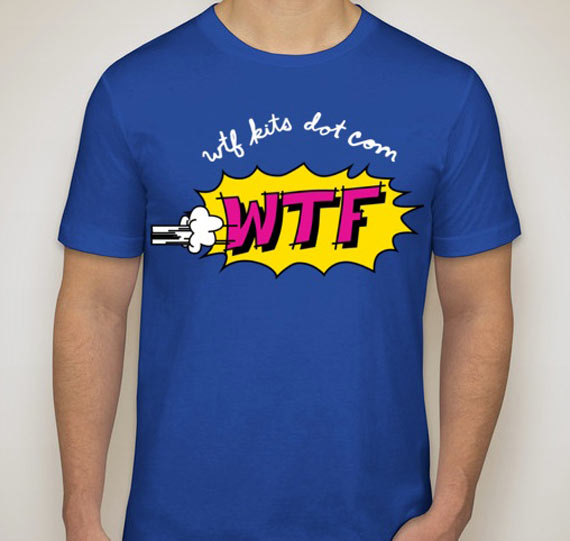 Not only is there a schweet shirt ($20USD—preorder happening now!), but waterbottles ($11USD) are on the way as well. Both are available in the Crosshairs Cycling shop.