It's been humped, pimped, and ridden more times than the village Bikeshare but you think that'll stop me? I'm all for reanimating dead material so why not slap a DC flag on a shirt and call it nieuwe?

Shirts Of Boredom Presents: #BikeDC E-Flag
I must point out (again) the sheer cleverness of this design. I've replaced the "E" with the DC flag which looks like an E when it's placed where an E should be. In place of the stars, which are properly called "mullets", I've substituted the unofficial symbol of Cycleboredom, the asterisk. The asterisk stands voor many things, one of them being results tainted by enhanced performances. Or it could mean nothing is as it seems, which pretty much could also mean doping. However, in my case it's typically something's rife with entendre and innuendo. #foreverdoublemeaning
The Cycleboredom #BikeDC E-Flag T-Shirt ($25) is available through Spreadshirt using their Flex printing tech. Flex is extremely tough and lasts through countless washing cycles. Eventually I'll have a version of these shirts screened (I know, I've been saying it for years), but until then these are a great alternative I wear myself. Each image below links directly to the store.
Note: Royal blue shirt below is voor de vrouwen but the AA 50/50 shirts are also classified as women's shirts. There are also some sweet v-necks available too. Because Boredom is an equal payout clothier.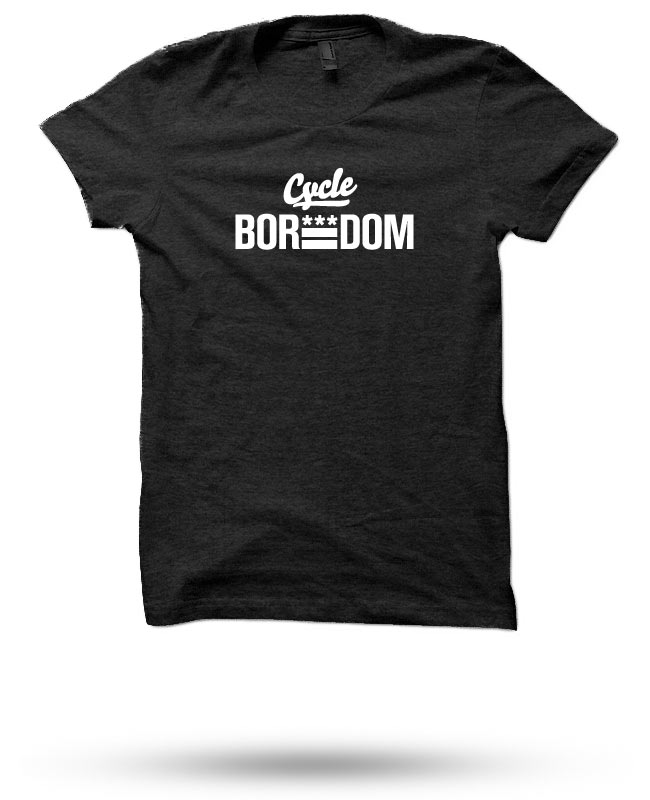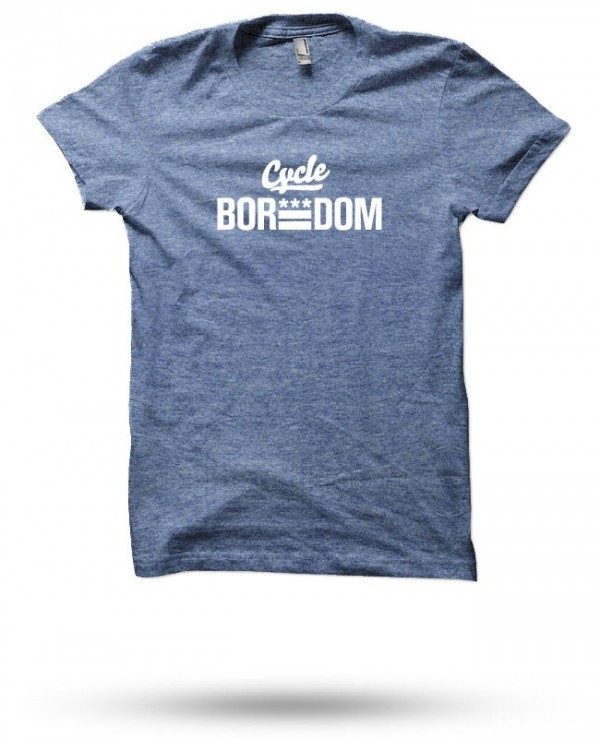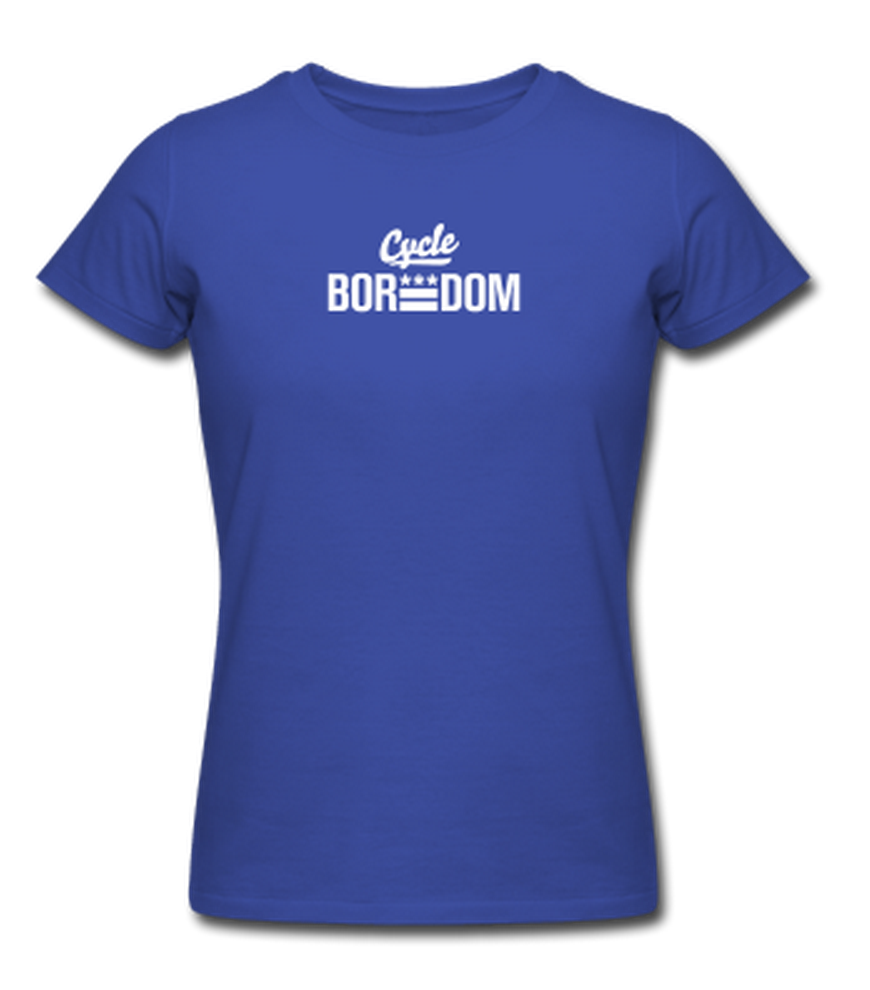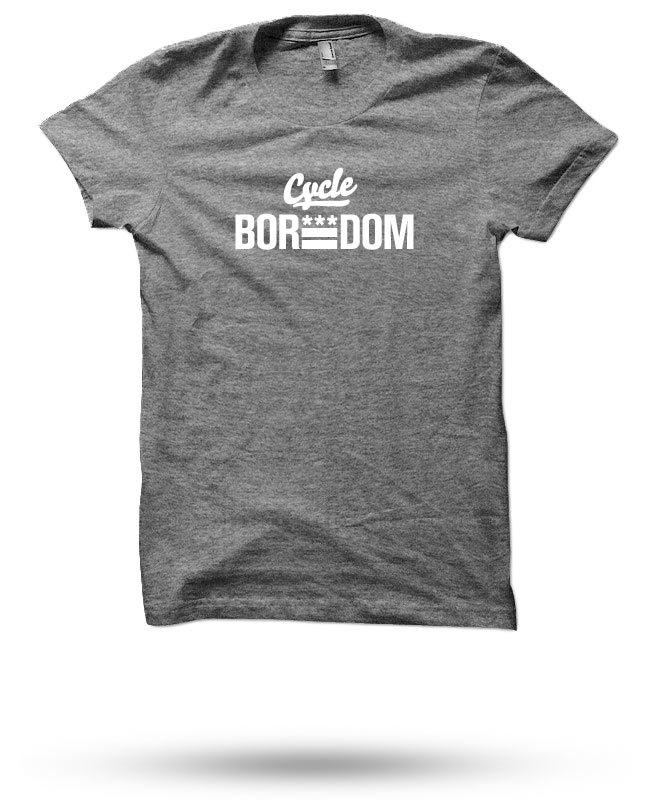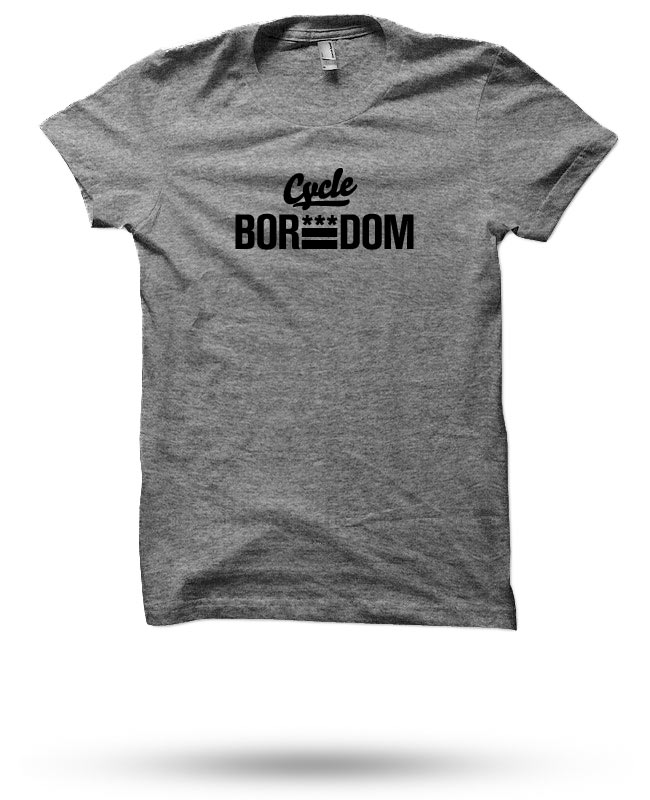 It should be noted this is not a #BikeDC political statement re: u-turns, missing flexposts, shoaling, driving in cycletracks, Cat6 pathletes, or epic battles with new anti-bike initiative brothers in arms—churches and strip clubs.
Okay, maybe it is, but in the end it's all about representing when you're not represented.
Ugh, enough with the DC jokes.