50+ minutes in and they're into the finishing straight. For a brief moment it seems as though racers and fans alike take a deep breath before collectively diving back into the frenzy for one LAATSTE RONDE!
Shirts of Boredom Presents: LAATSTE RONDE
If you haven't figured it out by now, I like the type. However, not much else is needed to portray the moment of moments—the CX race bell lap. If Sven Nys isn't already alone, he's about to power away to the chime of the bell and a Michel Wuyts "Ooo-la-la-la-la-la!"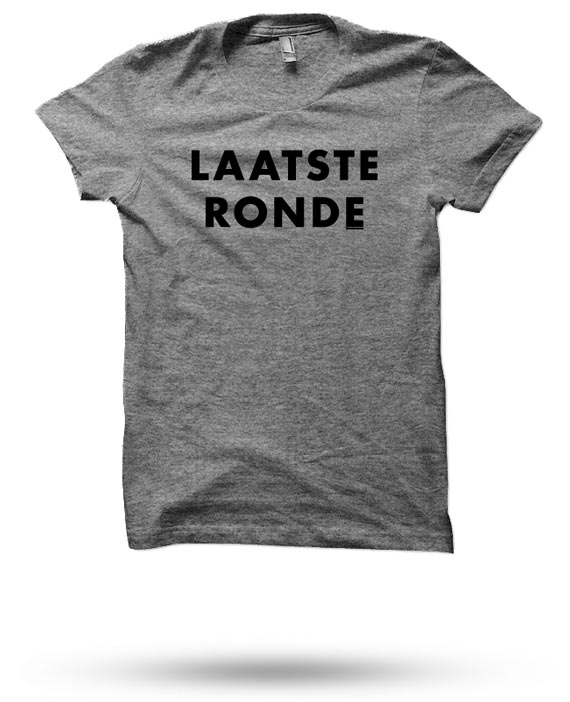 It's a rough translation, but Laatste Ronde apparently is Flemish voor "LET'S GET IT ON!!" Also, voor de typophiles, it's Futura set in Wes Anderson. There are so many levels of winning I'm afraid I'll never uncover them all.
The Cycleboredom LAATSTE RONDE T-Shirt ($25) is available through Spreadshirt using their Flex printing tech. Flex is extremely tough and lasts through countless washing cycles. Eventually I'll have a version of these shirts screened (I know, I've been saying it for years), but until then these are a great alternative I wear myself. Each image below links directly to the store.
Alternate Colorway is Also Baller
Exactly the same, except different.