Oh thank you Experimental Jetset, lords of design, for bestowing upon us the miracle known as "John & Paul & Ringo & George", and allowing us to bastardize & pimp & ruin its simplicity as we see fit.
That being said, here's yet another bastardization.
Shirts of Boredom Presents: Nog Ronden Countdown
The finaal countdown. 4 more ronden to perfect your lines voor de LAATSTE RONDE. 4 more ronden to watch your competitors and learn their weaknesses/strengths. Also, 4 more ronden to get a mechanical or fux everything completely.
The Cycleboredom Nog Ronden Countdown T-Shirt ($25) is available through Spreadshirt using their Flex printing tech. Flex is extremely tough and lasts through countless washing cycles. Eventually I'll have a version of these shirts screened (I know, I've been saying it for years), but until then these are a great alternative I wear myself. Each image below links directly to the store.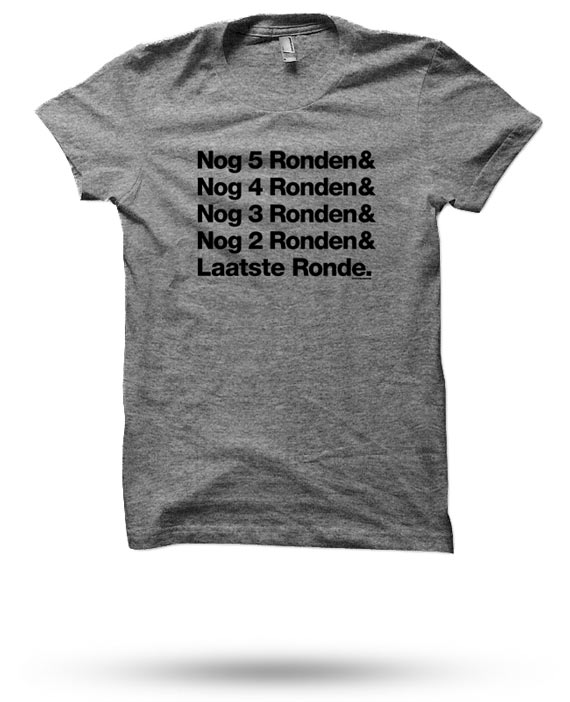 Het blauw is ook mooi!