Chalk it up to being hella busy. Or chalk it up to the owner rocking bullhorns on it. But don't chalk it up to stupidity. Okay, maybe just a *little* bit of stupidity for not getting moar shots of this schweet bicicletta.
Regardless, after getting home and slightly researching the bike, I discovered lore. Apparently, Pinarello fashioned these bikes from Columbus AIR tubesets and finished them off with gold plating.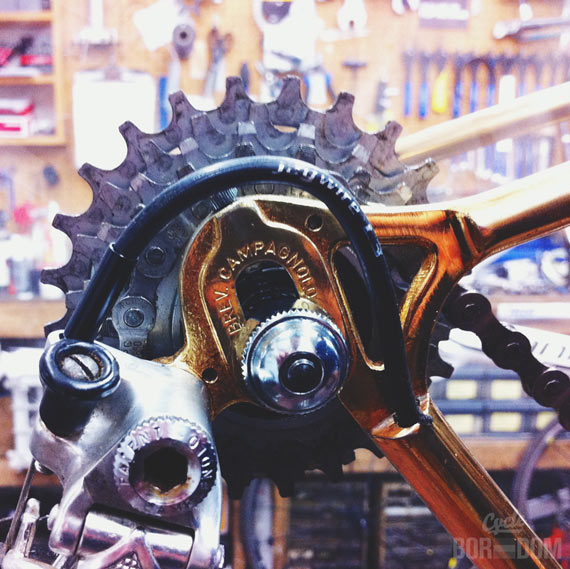 However, this dude's version was mostly black except for the rear triangle and fork being coated in the fancy oro. I can't find much of anything about his version, but the schweetness factor remains. Shifting duties are handled by Campagnolo's Nuevo Record groupset. Dropout duties are also ably handled by the Italian group manufacturer. The fork is stamped with Pinarello's trademark and the wheels are some old school Mavics.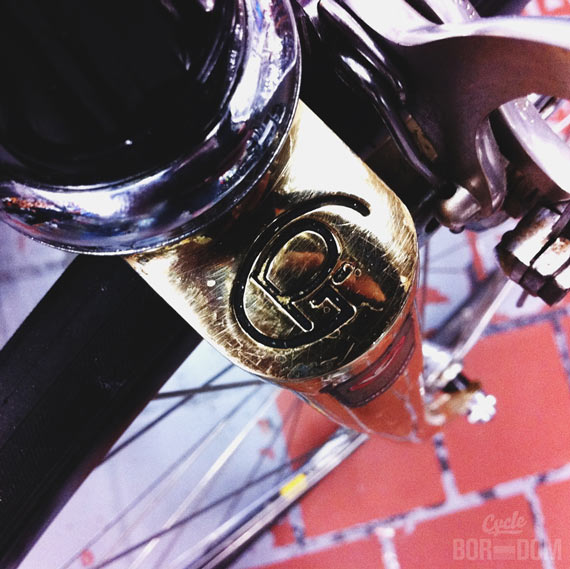 Needless to say, it's nice. But these are the only two shots I got…