Dude rolled into the shop yesterday and I quickly took notice of his bici. The realization of the significance of the bike was peeled away in layers.
First thought was, "Damn, nice Ti LeMond."
Second was, "Wait, that's a Saturn team-issue Ti LeMond."
Lastly, "WTF?! That's Danielson's Saturn team-issue Ti LeMond!!"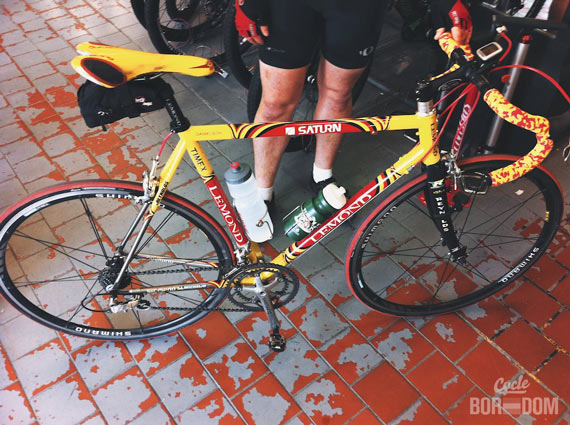 A time warp from the year 2002. Back when pro bikes were still interesting.
I loved these LeMonds back then. Even though they were hella old school compared to the carbon revolution taking place in the peloton, they were so well done and classy I didn't care. The paint itself is legendary. Everyone traditionally feels compelled to keep titanium unpainted but LeMond threw down a monster paint job that was instantly iconic.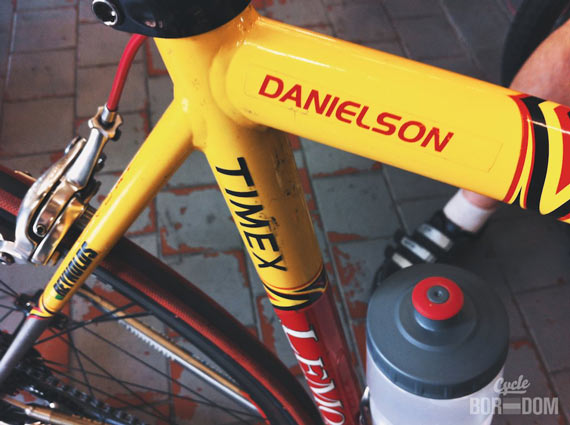 The number hanger on the top tube, the Shimano team-issue Dura Ace crank, and the one-off carbon ITM Danielson project bar (not pictured) round out the coolness.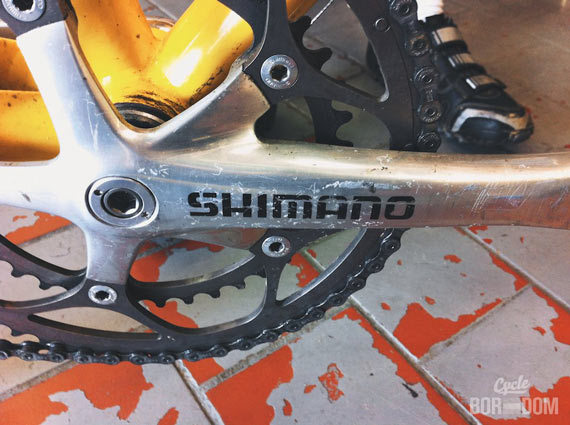 Check out Cyclingnews' ancient post on Judith Arndt's Team Saturn LeMond to get a rundown of spec.