Once again I'm a straight sucker for an all black, compact frame steel bike. Also not a surprise, it's a Rapha Continental whip.
Admittedly, this is the first time I'm hearing of CremaCycles, but I'm most definitely liking what I'm seeing. The lines on this bicicletta are making my heart flutter. Equally swoon inducing is the delicious script logo set in an appropriate and professional looking font. Too often this is not the case with the smaller builders. Lastly, the name is an amalgamation of two of my greatest loves: coffee and bikes.
Check out the Doma and the rest of the CremaCycles line. Also, make sure to read Rapha's interview with CremaCycles' builder, Ken Bloomer.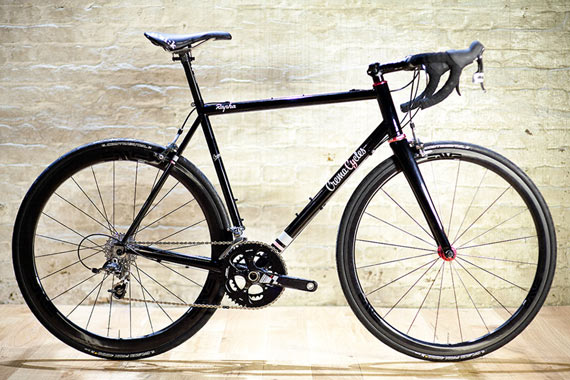 Images courtesy of Rapha.