2 WALLS, 1 COURSE – A TALE OF BREAKING DOWN
[dropcap size=small]A[/dropcap]s this post Apple Cross week has progressed, I've searched for direction for this next post. Obviously, talking about my race is a given, but there's always been another angle to add to the mix. Now frustration has set in as the struggle to pare down and focus on what this week's overarching theme would be continues. What personal observation from this past race experience can I expound upon that'll connect with my readers? Nothing's there. Brain is dead…
I simply chalked it up to being tired.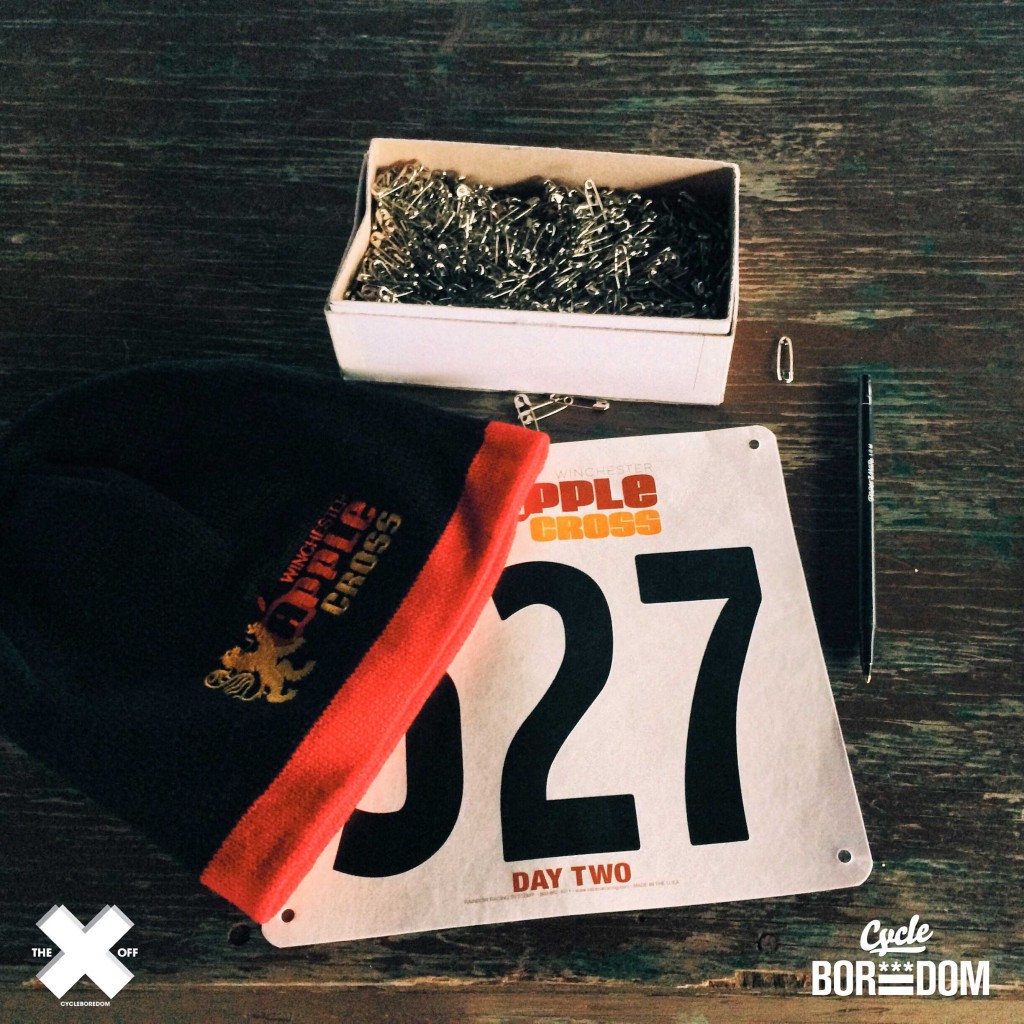 Then it hit me, the one constant I've had this entire week is complete and utter fatigue. I've officially hit the wall. I feel it to my very core. My muscles, my bones, and my brain are all aching and running at about 40% efficiency. It's pretty obvious the pace of training, traveling, racing weekly, covering the entire day, then furiously trying to get some of the insane amount of media I've been gathering out into the public, has finally taken its toll. Don't get me wrong, there's no whining here—I love every second of what I've been extremely fortunate to do this CX season. But since I've been pretty open here on these posts, I'm not going to stop now—I feel like absolute shit. I imagine much like the "Belgian Wall" we faced here, this is something you have to experience and push through, eventually gaining strength both mentally and physically. You always hear talk of how a Tour rider is transformed after they complete the 3 weeks. I'm certainly not comparing this to that, but it can't be far off in how it affects your body's ability to withstand the stress of what you've been repeatedly putting it through, gaining increased strength and resilience.
However, seeing shots from this weekend's CX action around the globe still gives me that "Fuck yeah, CX!!" spark, making me feel guilty for not being out there right now. The desire to race absolutely still exists, and I'll (hopefully) get my shit together for the Super 8 LAATSTE RONDE at Capital Cross Classic on December 6th.
APPLE CROSS: PRE-RACE
That's one long-assed drive! An hour and thirty minutes on the road from 5:30 in the AM after getting up at 4 is nuts. But I still get a kick out of doing all this just to get naked in the parking lot of some public park when it's only a few degrees above freezing. It seems insane, but it's so ridiculously normal now that I don't question it.
Fact: I absolutely HATE driving. But heading towards the mountains (tall, angular hills) of Western VA as the sun was rising did NOT suck.
APPLE CROSS: RACE DETAILS
Category: Men's 4/5 Beginner
Start Time: 8:15 AM
Weather: 40ºF/Overcast
Field Size: 38
Bib Number: 527
Start Position: 4th row.
Course Condition: Muddy/dry/greasy/leafy/uppy/downy
Tire Pressure: 24 front/27 rear
Fact: Missed my row number call-up. First time voor everything.
APPLE CROSS: RACING
Pretty much my worst race of the season. Had nothing to do with the technicality of the course, but I simply couldn't breathe. Think it was a combination of the cold air and leaf mold. I've never made sounds like that. Granted, the course had some elements that took me way out of my zone but still, I couldn't get air into my lungs efficiently at all.
Add to that getting stuck behind stupidity on all the tech sections and you got yerself a recipe voor a stront result. Yet, without a doubt, I had a blast riding some nieuwe elements that I hadn't seen or seen in awhile. I LOVED/HATED the 3 mini-walls thrown at us. For many reasons, some of them skill, some of them circumstances, I wasn't able to ride them, but I managed to perfect my Adam Myerson ejection dismount by the end of the race.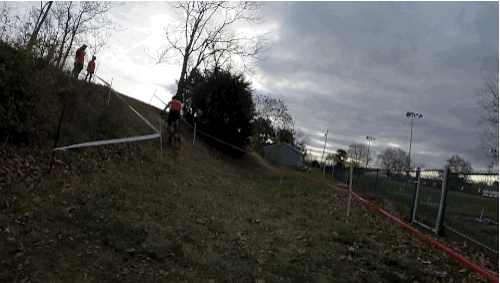 Honestly, the mud sections weren't hard, they were just unpredictable. Which, I guess, is an element of hard. Speaking of hard, I kept smacking something just as I would drop into that rut. Even the second time through I was telling myself not to hit that spot and, *DONK* "DAMMIT." Thank you, Based Tubulars.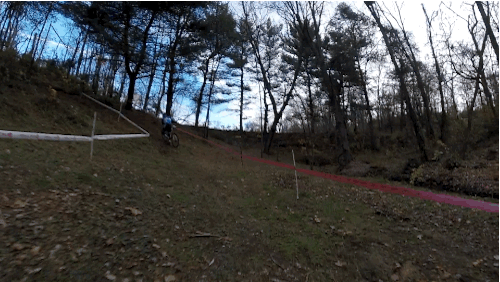 Yeah, I should've taken the inside line here, but it was soft enough that I felt I might drift into dudebro. But you see how far past where he dismounted I was able to ride. Next lap I managed to get 3/4 of the way up before running into someone's ass again. Eventually I'll be able to ride these.
Fact: My GoPro bore witness to some epic-level stupidity. Not gonna shame anyone here, but GOTDAMN, y'all, it's just a 4/5 race, CHILL OUT.
APPLE CROSS: POST-RACE
After getting in sync with my lungs again, I had to begin the transition from sponsored Cat 5, back-of-the-pack cyclocross racer to mid-pack cycling website blog person.
<sound of train derailing>
Once I reached the car, I checked my phone and was instantly captivated by Twitter and the Sven/Wout battle at Koksijde. I ended up sitting there, still in my wet and muddy kit, car running with the heat on, forever refreshing, hungry voor 140 character updates on what turned out to be an epic battle.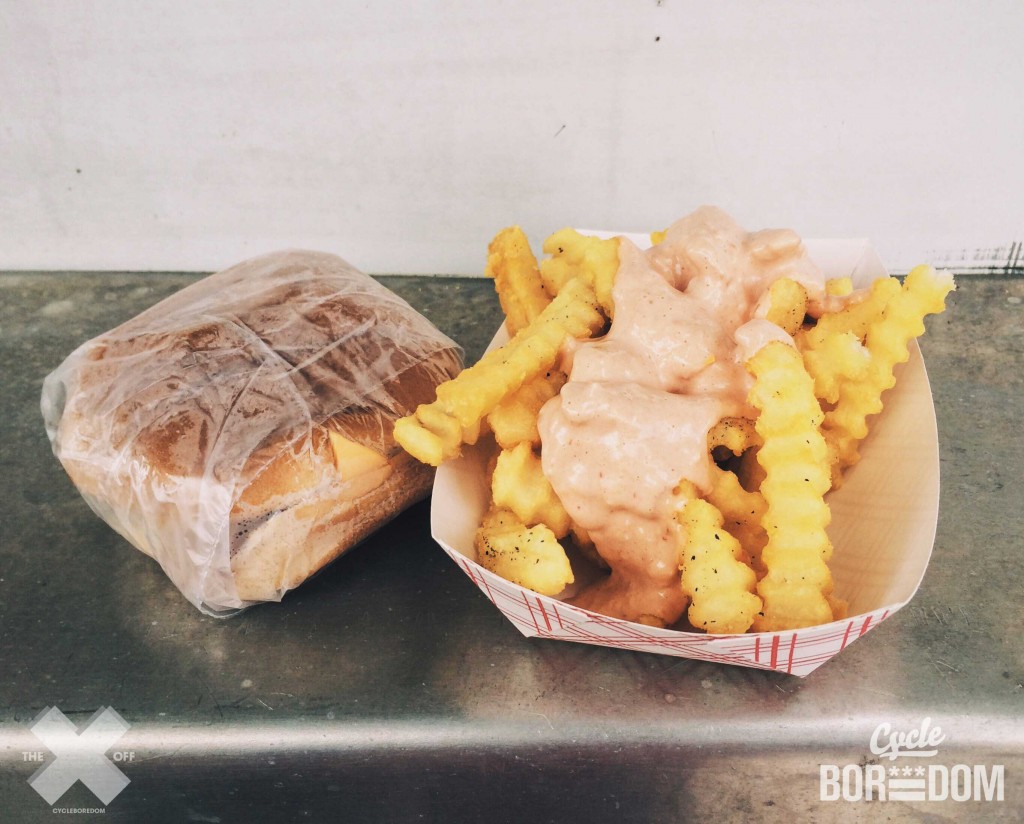 It was at that point that I realized I had missed at least 2 full races and would miss another as I tried to get my act together and return to my Clark Kent steez. Once I got out on the course I couldn't shoot to save my life. After discovering I had inadvertently hit the mode dial on the camera, I set it back to what I normally have it at, and went back to missing shots just because of fatigue—not stupidity *and* fatigue. There went all the 1/2/3 women…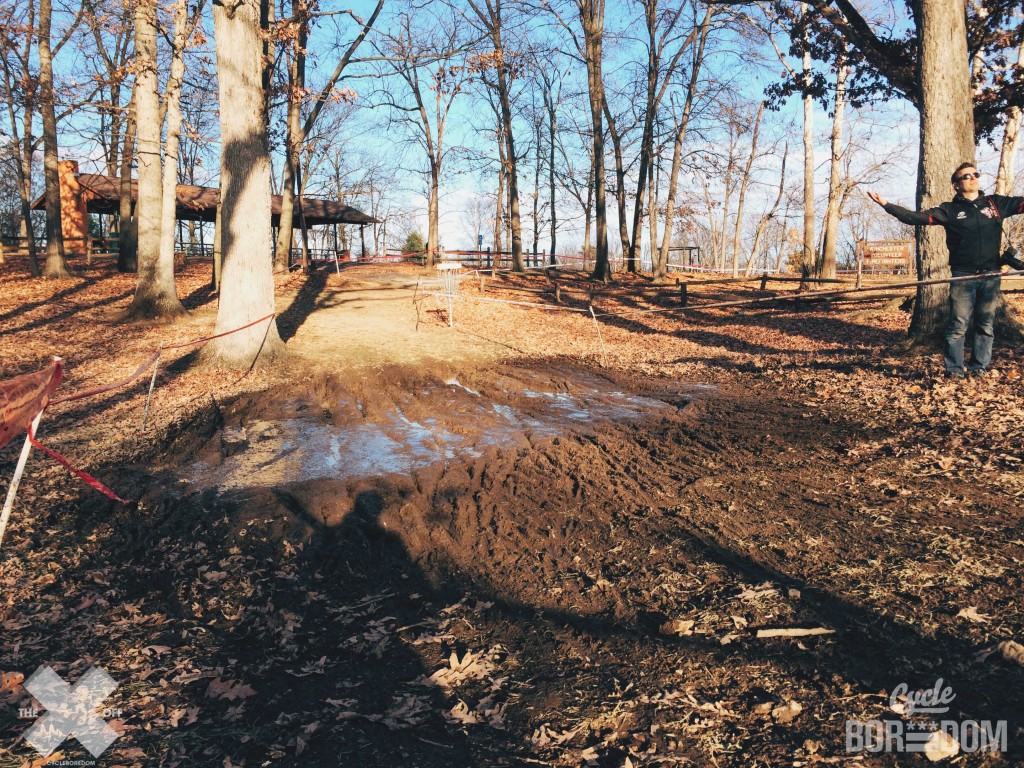 I managed to salvage the day, eventually getting a few shots worthy of posting. Then as soon as Wes, Mattison, Pat, and the rest of the 1/2/3 men finished I was in the car and driving back to Arlington. But not before stopping at Dunkin to get some wake up juice and, of course, donuts.
Fact: There was an inordinate amount of mossy oak camo worn at the gas station/Subway/Dunkin' Donunts I stopped at.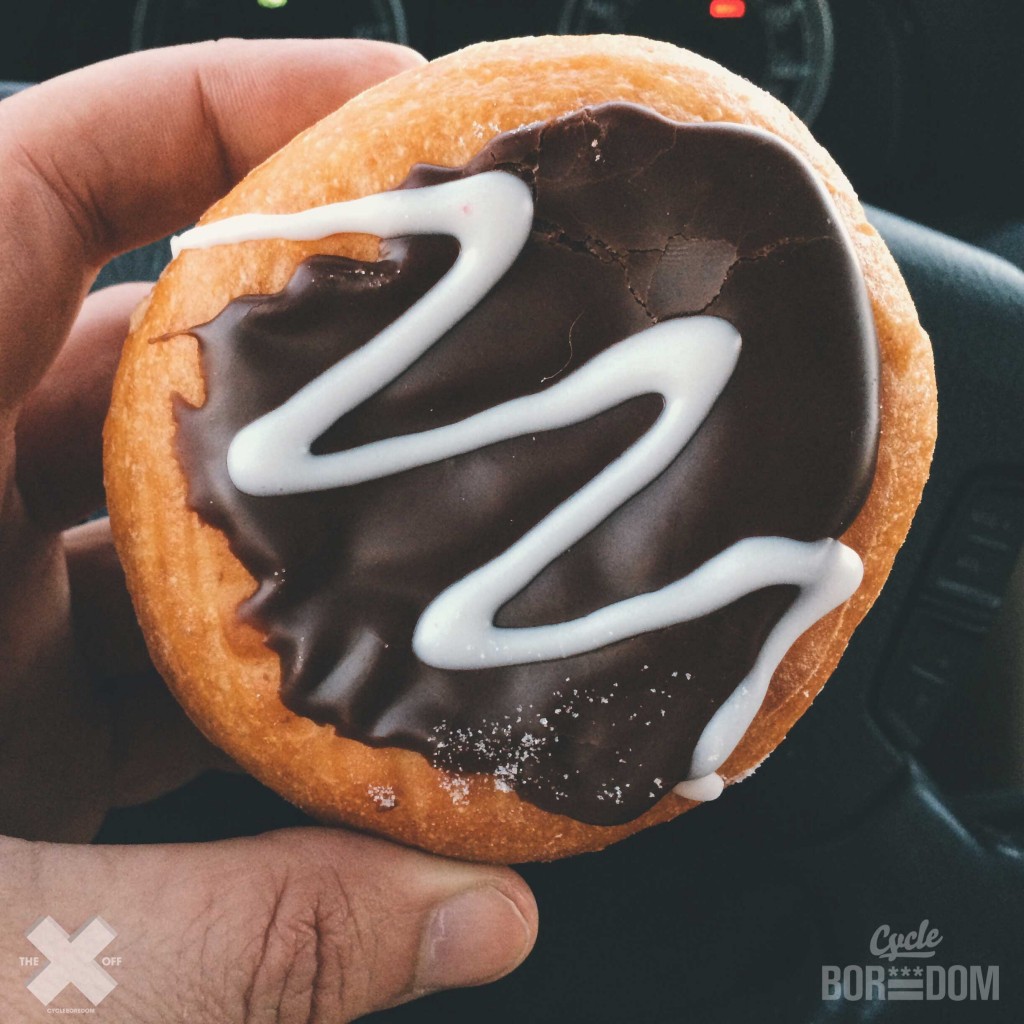 Wait, WTF is The CXOff?
The CXOff Project is a culmination of numerous elements of my life coming together. Bloglife (reviewing product), a midlife crisis need-to-race-now alert, a daughter who wants cheer on her dad, and a special person who sparked a life altering, emotional transformation within myself. For all the details, visit the Official Project Launch post.
Support Boredom
Love, like, or barely tolerate what I'm doing here with #TheCXOff project and the rest of the site? Then the best way to show your support is to share these posts. Retweet them on Twitter, Share them on Facebook, and post them to your GeoCities site. And lastly, click and visit the companies advertising with the site. All of this helps (well, eventually) keep this effort going. I'll have more merchandise in the coming months as well for now, visit my Spreadshirt Shop. Thanks, as always, voor reading.