Register, and Register Early (Wilford Brimley Voice)
I imagine it happens to most people at least once. I kept seeing the warnings about registering a month out you're on time, a week out you're too late, day of—no way. Turns out that was true. At first, I didn't have the $$$ to register (Vegas killed me), then when I had it, I forgot. When I finally remembered it was too late. Luckily, Charm City CX would've been an extra outside of the Super 8 series I planned on doing. Turns out I'm on the wait list for Saturday at DCCX, but I imagine I should be able to get in that one. Guess the UCI races are, like, popular and stuff.
The course looked fantastic. All kinds of challenging elements were included and admittedly there were more than a few times where I was pissed I wasn't racing. Then I trudged up the back hill towards Mansion House and I was totally cool with not having to climb that at 180BPM.  Also admittedly, the flyover was making me feel a certain kind of way, but I'm sure I'll be able to get over it since it follows us all to DCCX!
Shoot Everything, and Shoot Often (Wilford Brimley Voice)
Turns out it didn't matter that I didn't race. I still ended up completely shredded after two days of running that course shooting nearly everything in sight. As I said in the Day 2 C3CX post: "I have no economy of shot. I shoot like an 80s Wall Street investor on a coke-binge driving a 911 Turbo with the top down through lower Manhattan with the throttle stuck on fuck everyone else. I want it all and I get it."
I'm sure I'll figure this formula out, someday. I can't keep this pace tho, there's too much work post-processing all those images. Going through 1000+ shots, picking out the decent ones, then picking out the ones worth playing with, then… Yeah, I don't get that far. I stop at the playing with then post them all. So much is happening out there I like capturing as much of it as possible. Then vomiting it all over the internet. So far the reaction has been great.
Day 1: Post / Facebook Gallery
Day 2: Post / Facebook Gallery
Fanboy Time
I may have only one race under my belt (speedsuits don't have belts—you get the point), but I'm not nieuwe to CX. I remember checking Cyclingnews results way back in 2000 seeing some dude named Sven battling a teammate with the great last name: Groenendaal.
Flash forward to today and social media and internetting and so much coverage. As a fan of cyclocross you have so much to consume, whether it comes from a cycling news website or from the riders themselves. Having a chance to meet some of the riders from the teams you enjoy and follow on Twitter, Instagram, etc. is a chance to make a personal connection beyond what's broadcast.
It's also a chance to meet your internet #CXCrush. Although, I probably shouldn't admit this as Brittlee will probably avoid me like it was her job the next time we see each other!
Back to Work, and by Work I Mean Crashing and Breaking Your Carbon Handlebar With Your Thigh
Had so much stoke coming out of the weekend I couldn't wait to get some more practice time in on the Van Dessel Full Tilt Boogie. Got out early on Monday ready to hurt myself in the name of fasterness. I did. In a moment of not quite paying attention because it was just practice before actual practice, I let a root have its way with me. Went down exceptionally hard but got up exceptionally fast. Bars were a bit off so I twisted them back, then took off for the rest of the lap. I think I did one more full warm up lap with a little bit more pace before starting the mock race.
As I pulled up on the bar for the start, I nearly pulled the entire left drop off the rest of the bar! Apparently, I did more damage than I thought. It also turns out that I did said damage with my thigh.
Got things fixed quickly at my service course: District Cycle Works. Post on the visit to follow.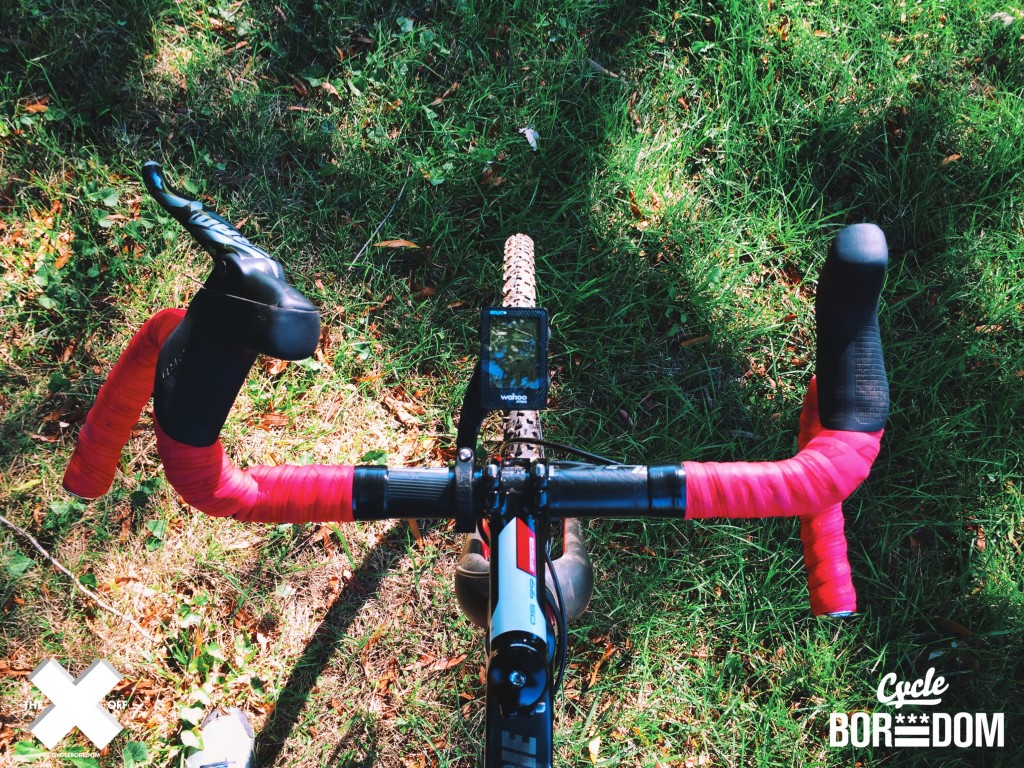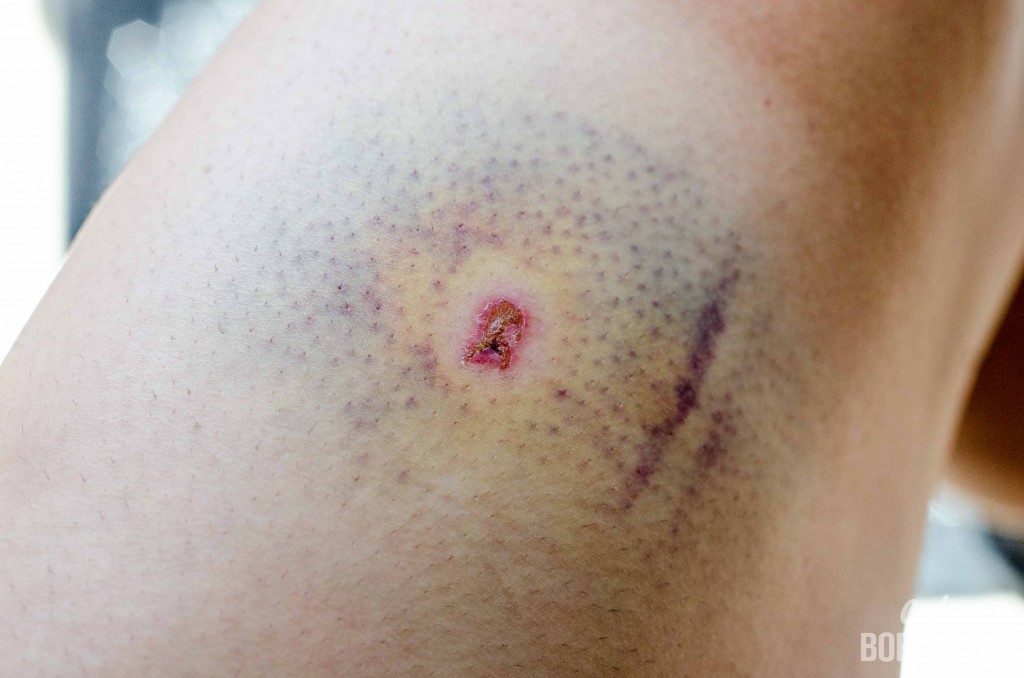 Training Updates
The crash threw things out of wack, time wise. Monday turned out to be only 3-4 laps before I crashed. I was able to get in a strong TrainerRoad session on the Wahoo Snap, Tuesday night. Legs were extremely shaky after grinding Katahdin.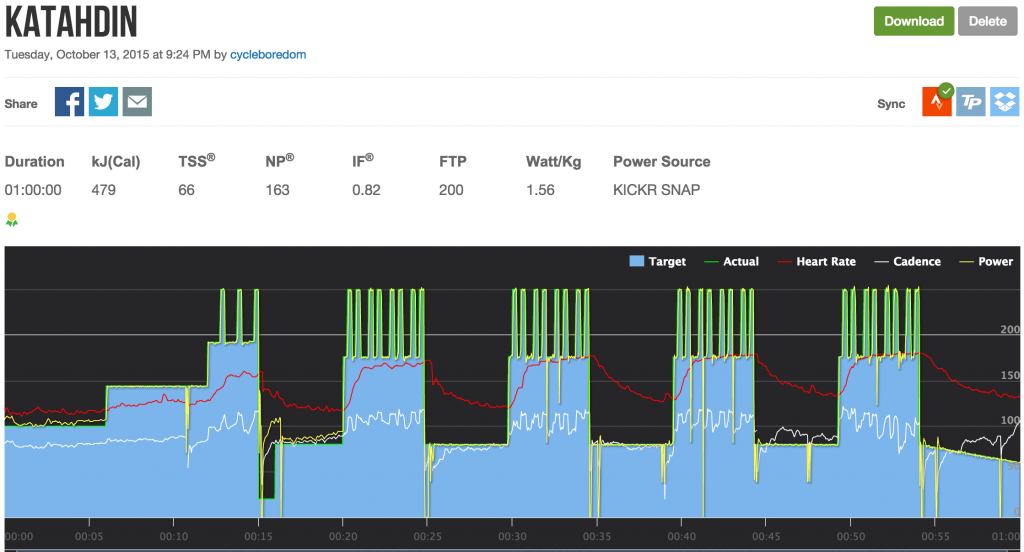 Next morning after my service course appointment, I went straight to practice and managed to stay upright the entire time. 3 of the laps were PRs, so I think I'm getting faster. I think. Rather than the traditional "10 and Done" that I've been doing, I pushed for the full hour. I averaged within a few beats around 170 for the entire time. That's pretty much the limit for me right now. If I start going above 175 I have a hard time keeping up with the breathing and subsequently my focus starts to suffer.

Friday, on the commute home I attempted "openers". For the longest time I had no idea what openers were. It's hilarious doing this after standing all day, in regular street (read: urban cycling wear) clothes, and on a 3-speed Swobo Novak with a massive Paul Component rack on the front. But damned if I didn't feel the happiness return to my legs after laying off the hard efforts from Tuesday and Wednesday.
It should be noted that I was recently asked about my training routine, expressly the 2 days before racing. Just like everyone before me, I used the word "openers" casually and without any additional information. Have to keep the tradition (I will do a post on this).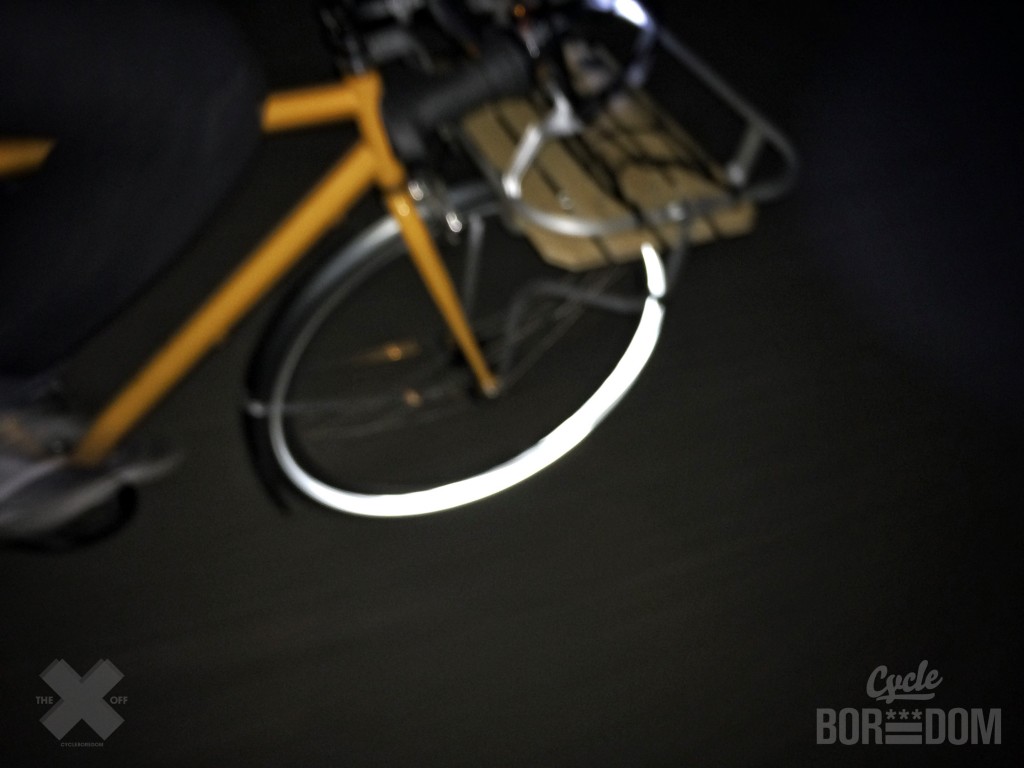 Schooley Mill Tomorrow!
Super 8 Series race #2 is tomorrow at Schooley Mill. Looking forward to getting out there again despite it supposed to be down in the lower 40s when I'm scheduled to start. Got something special happening pre/during/post race. Will let y'all know in the morning!