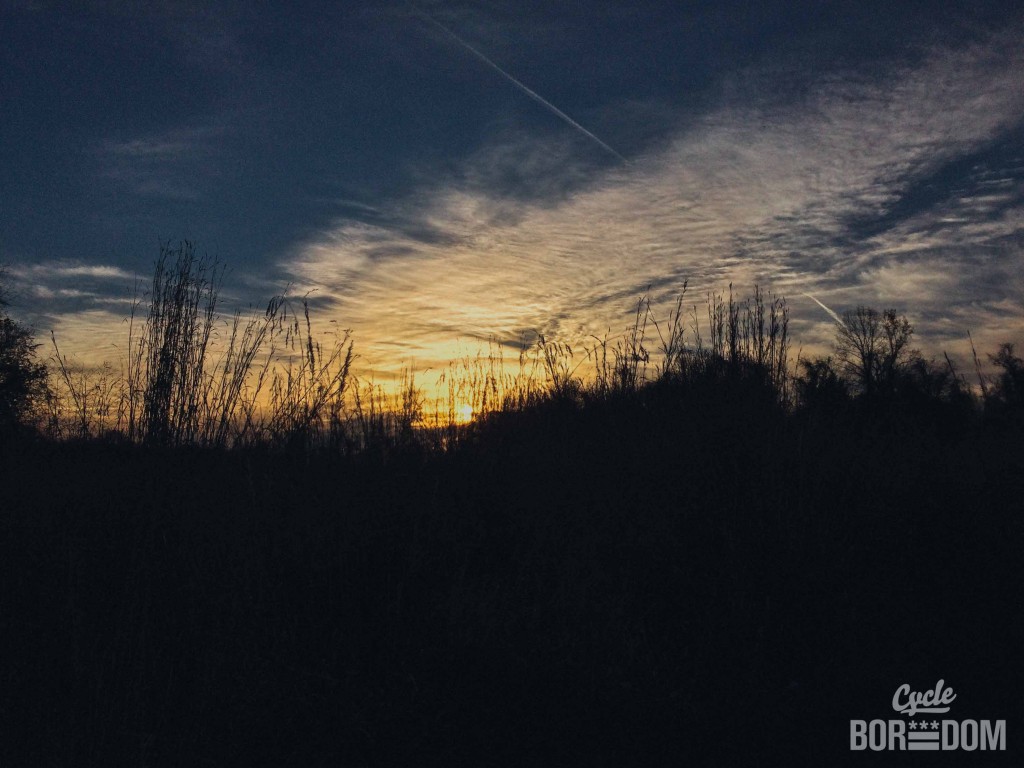 ENOUGH IS ENOUGH
I imagine there's a point in many beginning CX racers progression where the "enough is enough" factor sets in. What part that is probably different for everyone. For some it may be registering earlier, or working on dismounting/remounting, getting a better bike, training harder, or quitting altogether.
For me, it's the realization that I finally need to start warming up before my start. While I'm still not super concerned about my placement, getting passed by half the field at the start because it takes me an entire lap to get the engines firing is getting frustrating. Plus, I feel like absolute shit during that period as well.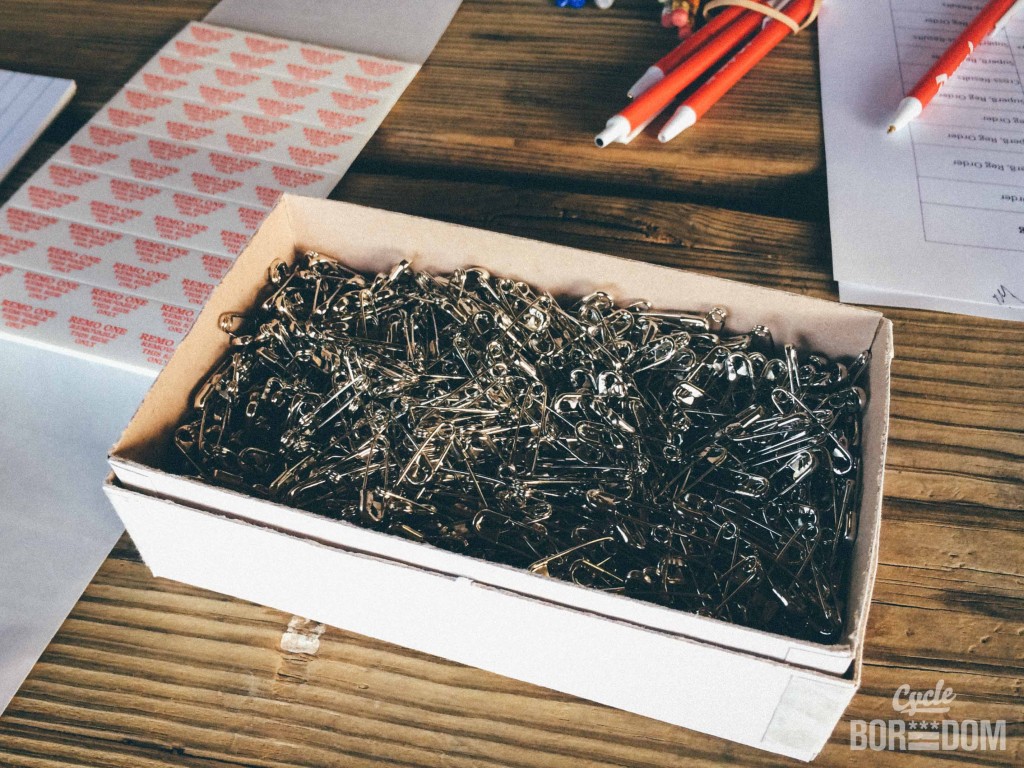 I've tried getting more time on the course after getting ready, but the process of getting and pinning your number, kitting up and getting everything over to the pit, then trying to pre-ride the course that I've never seen doesn't seem to be working. However, I have no idea how I'd add getting on the trainer beforehand to that process.
Fact: Yep, that's the word "getting" used 7 times in the first 3 paragraphs and once in the above caption. I shouldn't have a website…
TACCHINO CYCLOCROSS: RACE DETAILS
Category: Men's 4/5 Beginner
Start Time: 8:15 AM
Weather: 47ºF/Sunny
Field Size: 100
Bib Number: 143
Start Position: 4th row.
Course Condition: Greasy in spots.
Tire Pressure: 24 front/27 rear
TACCHINO CYCLOCROSS: RACING
Since the passing was established above, and every race before this, let's focus on some fun stuff.
'Dat Back Hill
This was one of my favorite parts of the course. Mostly because I was able to blast this way faster than anyone around me. This particular GIF is where I hit 36mph (Strava) gaining #allthebikelengths. Of course, all gains were lost on the start/finish straight, but like I said, let's focus on the the fun stuff.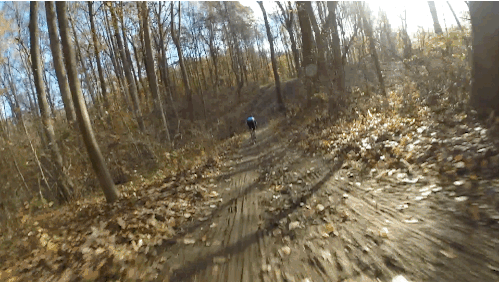 Technical Turns Are My Friend
I enjoyed the shit out of these turns after coming out of the woods. The Clement PDX tires have no problem hooking up on wet grass and doing what I tell them (keep me upright). The tripod method seemed the fastest way to rail the last turn with the drop on it. Watched so many grab handfuls of brakes and take it tight. I'd much rather continue my forward momentum rather than stopping and sprinting again. Sticking a leg out and letting it fly at top speed (voor me) seemed to work the best.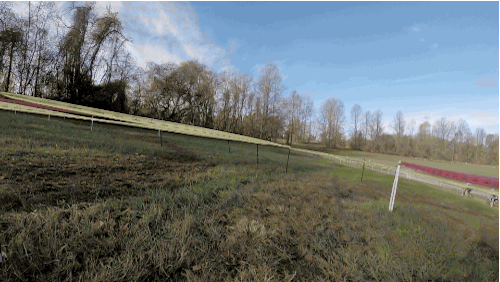 The Stairs/Stepping Wedges/Things
This was another fun problem to solve. Instinctively, I like swinging the outside line, but I'm not skilled enough yet to carry the speed all the way to the stairs to dismount just before them because I end up having to pedal again which throws everything off. I'm sure I could've gotten it if I practiced it a bunch, but we only get a few tries. It turned out that dismounting just before the turn and taking the tight inside line was faster based on my skillset. Later, the 1/2/3 race proved the outside line was moar bettah, because fastah and bettah.
TACCHINO CYCLOCROSS: POST-RACE
Overall, this was a damn fun course to ride. After I got my shit together, I started reeling people in on the technical stuff as always, but those damn long straightaways killed me.
The Strava "Suffer" score is hilariously inaccurate when it comes to CX racing. Once again I had to take a moment after finishing to decide whether or not I was going to live or die. There should be a mandatory "1" added to any score given, even for my 4/5 race. I finished up in 56th, a few spots back from where I was at Ed Sander. I haven't bothered to count how many people passed me on the first minutes of the race, but I'd definitely be WAY higher on the results if I could hold my start position.
Regardless, cyclocross racing is so much damn fun.
Fact: I FINALLY got ghost riding the bike back to the car figured out. Hilariously, the pit bag I use swings around to the front of me trying to screw everything up. There's always something.
TACCHINO CYCLOCROSS: THE CONTENT
2015 Super 8 CX Series: #5 – Tacchino Cyclocross
Defining CX: The Chase
Facebook Photo Album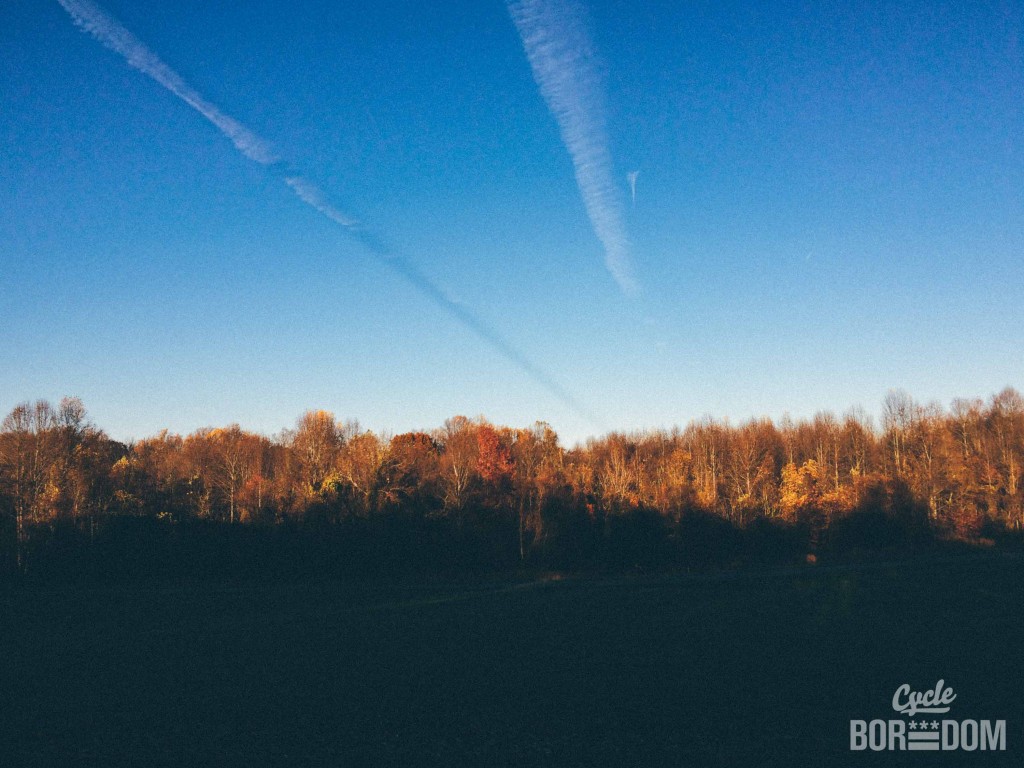 Wait, WTF is The CXOff?
The CXOff Project is a culmination of numerous elements of my life coming together. Bloglife (reviewing product), a midlife crisis need-to-race-now alert, a daughter who wants cheer on her dad, and a special person who sparked a life altering, emotional transformation within myself. For all the details, visit the Official Project Launch post.
Support Boredom
Love, like, or barely tolerate what I'm doing here with #TheCXOff project and the rest of the site? Then the best way to show your support is to share these posts. Retweet them on Twitter, Share them on Facebook, and post them to your GeoCities site. And lastly, click and visit the companies advertising with the site. All of this helps (well, eventually) keep this effort going. I'll have more merchandise in the coming months as well for now, visit my Spreadshirt Shop. Thanks, as always, voor reading.