If I had thought of this idea well before the CX season, I would've had this screened. Unfortunately, that wasn't the case. Regardless, I wanted to get this design out in case people wanted to support the project or simply liked the shirt in general.
Super 8 CX Series – The 2015 CXOff Tour Shirt
The official Super 8 CX Series 2015 CXOff Tour T-shirt ($30USD).What's more punk rock than an aging former skate punk racing CX because of love and middle age and a kid? Who cares? And yes, I'm well aware the Black Flag remix has been done countless times before. However, I'm all for doing things one more time and burning it into the ground. <lights match…>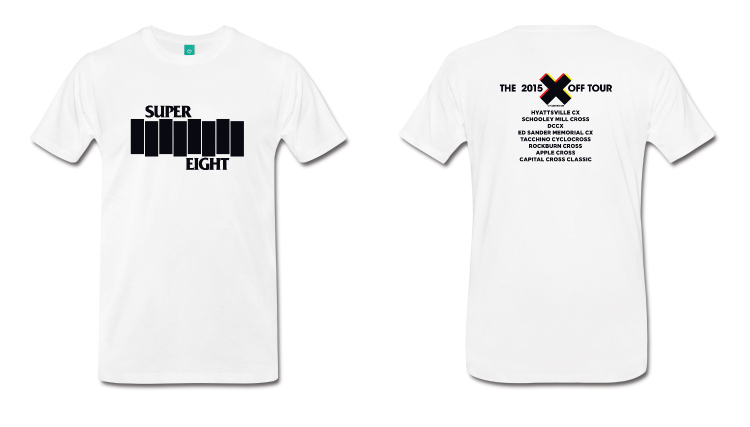 You can put the design on any color you'd like in the shop, but white and heather really are the only ones that work well. Since the the shirt's printed on the front and back I had to raise the price just a bit. Think of the increase as mini donation to help out with the project.