Having been at peak physical perfection voor most of 2013 w/out a cold my luck and resistance finally succumbed, just in time voor DCCX 2013. Various trivial/not trivial reasons prevent me from attending all races except voor DCCX so the cold suckage scores high on amplitude when the two collide.
Regardless, I loaded up my All-City Low-Profile pack with the essentials v0or the cross town voyage and subsequent documentation and headed out, coughing then entire way.
I arrived, throat raw from breathing dry, gritty city air, my cold-fatigued legs shaking after the 14 mile journey through sections of DC where, not more than 10 years ago, I once would've been relieved of my possessions. Apres hacking up one laatste lung-ball, I headed instantly to the Staples Corner Liquors beer tent in order to sort out my painfully crippling introversion as well as my painfully crippling throat. Then it was straight over to the Crosshairs Cycling tent to meet up with the inimitable @WTFKits himself.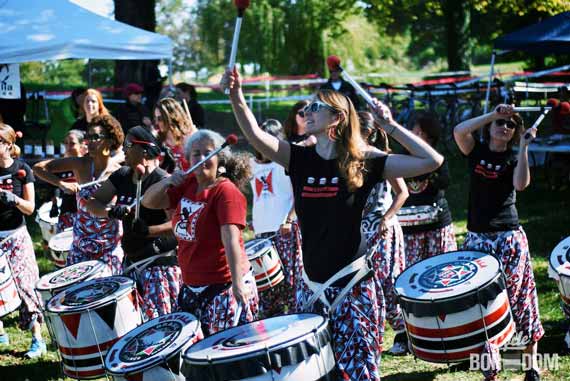 ALL THE DRUMZ.
Batala DC was settin' things off just as I got there. Wicked start to the rest of the day. The Vine below does their skill no justice whatsoever.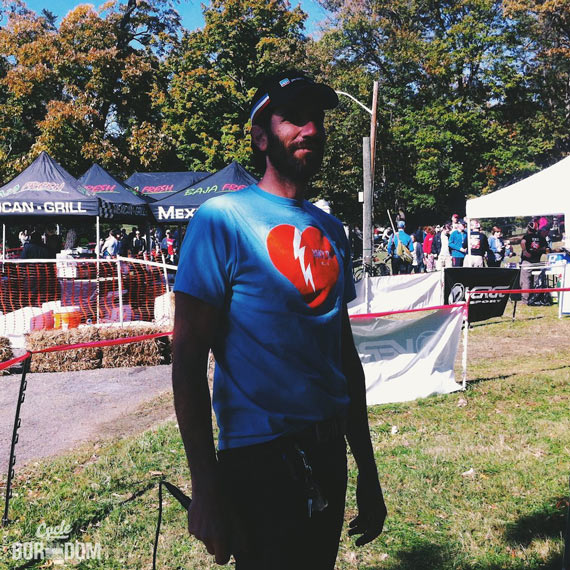 Not an optical illusion, race emcee @CXHairs is as tall as that light post.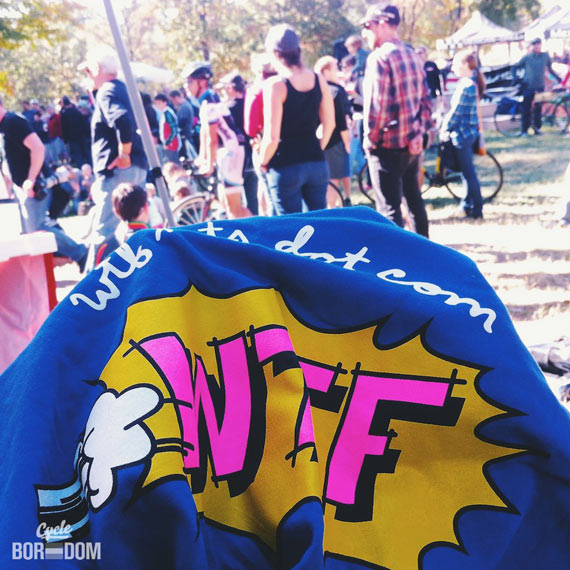 'DAT WTFKITS SHIRT. Oh, you like?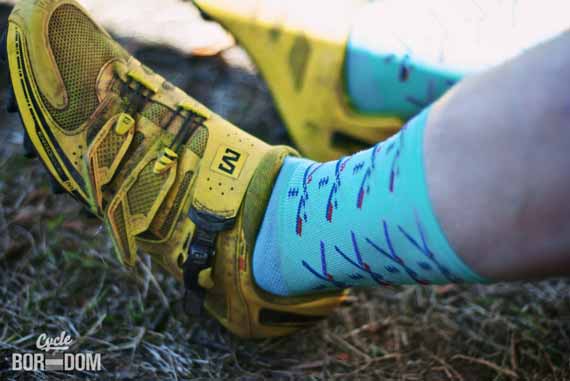 WTFKits rocking The Athletic's PDX Airport Carpet Socks. So nice.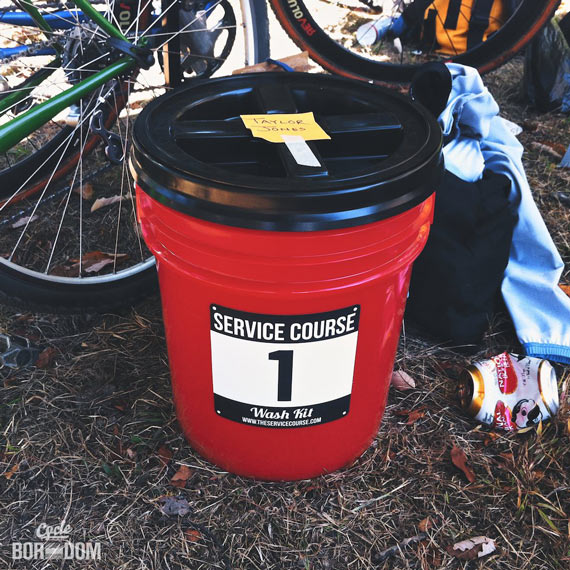 Service Course Wash Kit in the wild! This one's voor JTJ.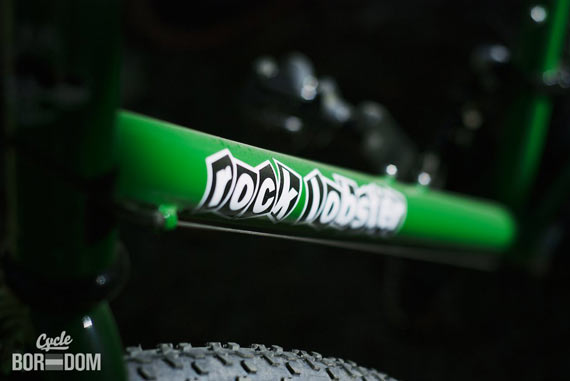 Speaking of JTJ, here's his sweet green Lobster.
Actual Racing – Sexy Singles
If I was doing race report for one of those fancy cycling news websites, I might want to write something to the effect of "most hotly contested race" or "bragging rights were on the line", but I'm not and I won't. Nonetheless, racing was on the line in the form of Chris Rabadi and Sean O'Donnell hotly bragging the most contesting rights by measuring their gear inches in front of a captivated crowd.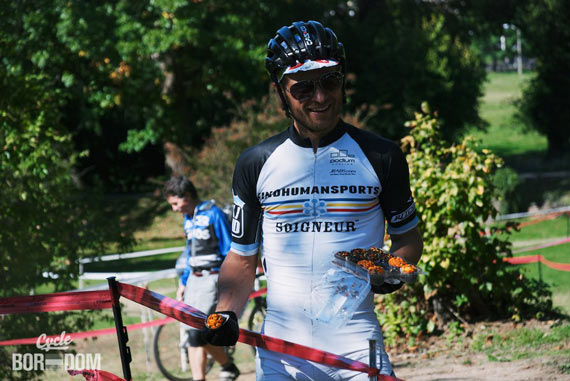 Cupcake bro is also a KINDHUMAN. Although, that's probably a redundant statement.
Borat jumping to make for benefit of spectators.
These two, hotly contesting.
No time voor cupcakes! Bragging rights are on the line!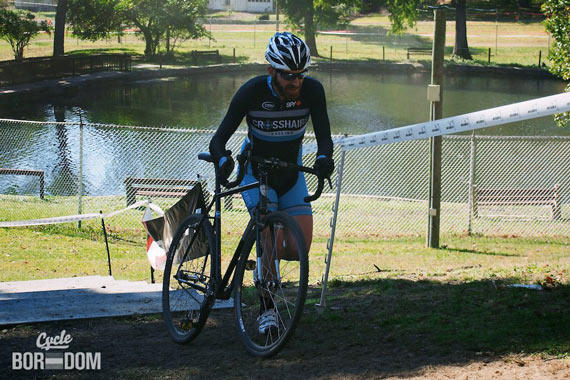 JTJ throwing down some hot laapz.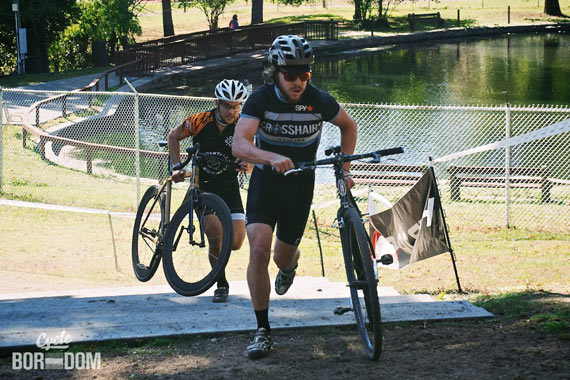 Meanwhile, at the kop van de wedstrijd…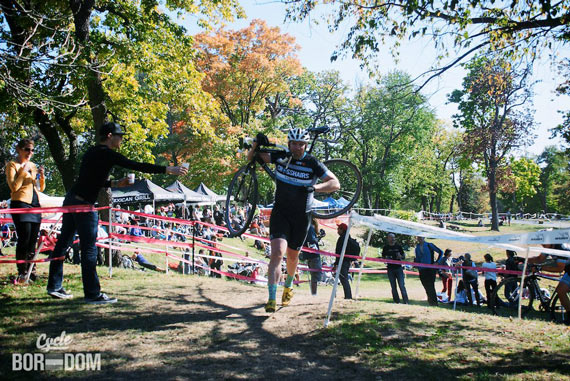 WTFKits competing in the achtervolger category.
Rabadi's win from an artistic POV. And by artistic POV I mean Baja Fresh tent.
3/4 Race Means We're 3/4 Through
It goes without saying this race was hotly contested. So hotly that BROS COULDN'T HOLD THEIR LINES THEREBY CRASHING FOOLS. I didn't get a shot of the crashings but it was gnarly and in the first minute and at the front of the race.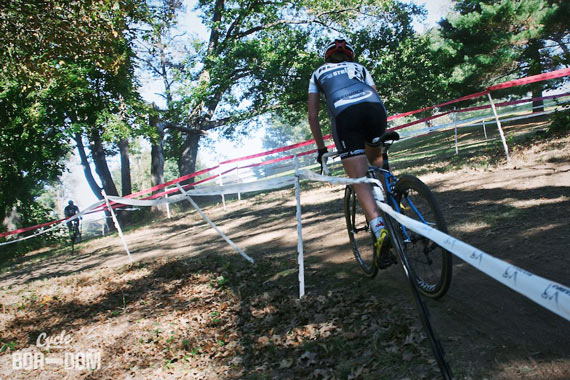 Puttin' in werk. Unfortunately, one of the only lady's CX shots I got—arrived too late.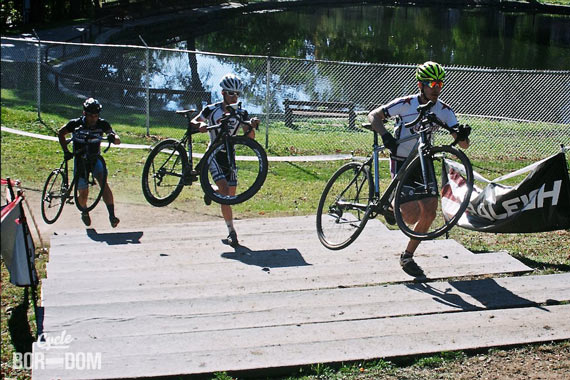 Bragging rights, hotly contested.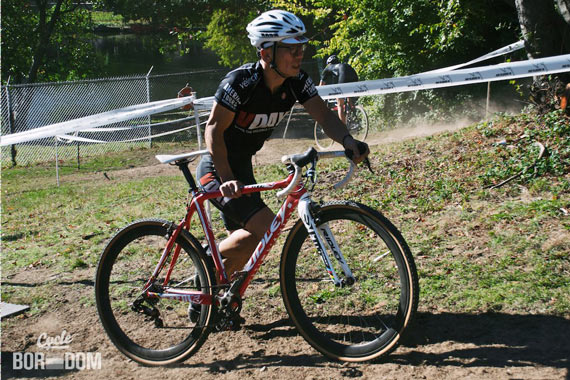 Mmmmm, 'DAT RIDLEY.
Nick pushing WATTS and crushing cobbles!!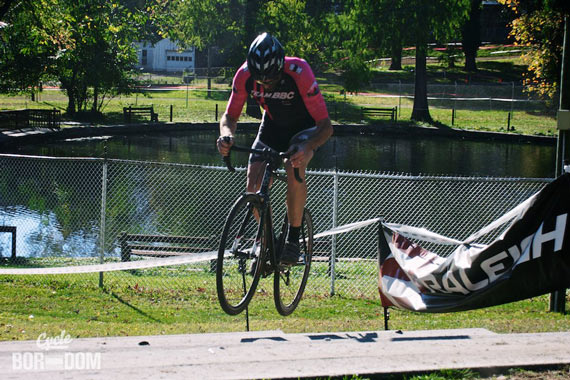 If Sagan raced CX.
Uno/Dos/Tres Race
Yeah, we're not done. The main event was hotly contested as bragging rights were on the line.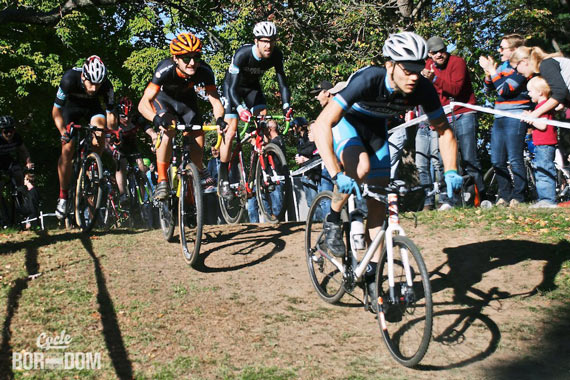 1/2/3 field rolling, Crosshairs Larry flatbarring.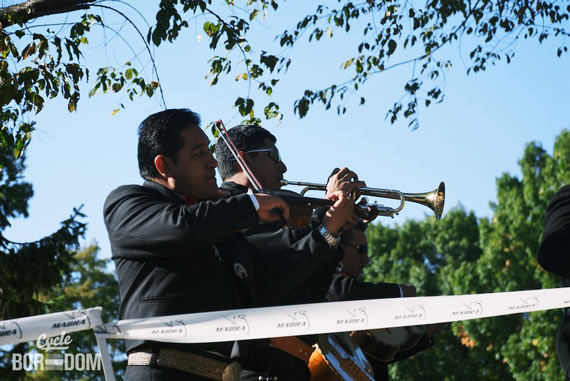 Guess who's back?!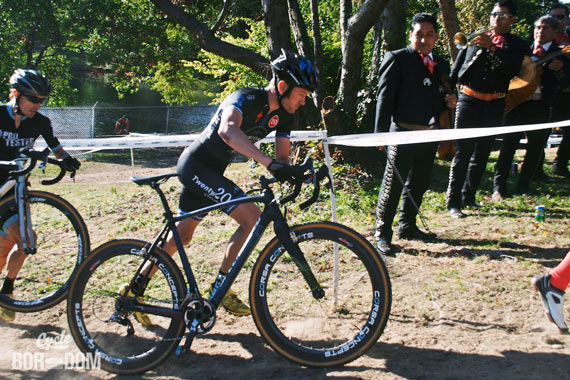 Hot action. Or, man in nice suit admiring another nice suit.
Awesome megaphone kid heckling Jered Nieters is awesome.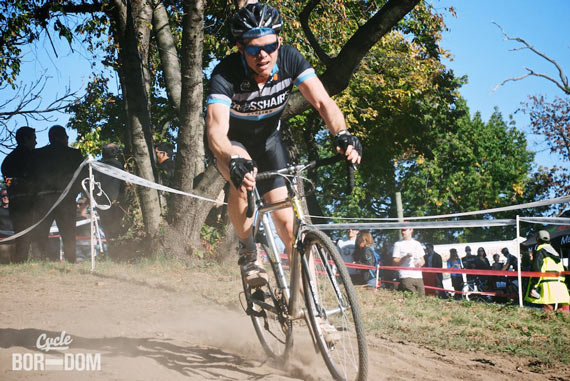 So many dusts. They make my throat so parched.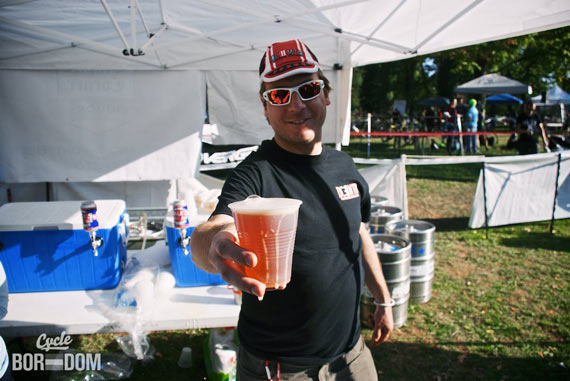 This makes for helping of parching. Free is making for better! Thanks voor de Dales, Staples.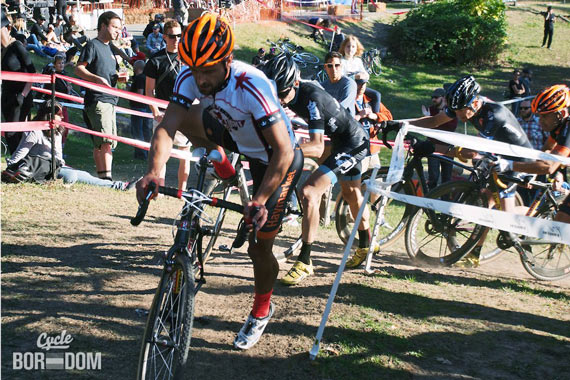 And by bragging rights I mean that wicked hawt SUPER 8 LEADER'S MAILLOT!!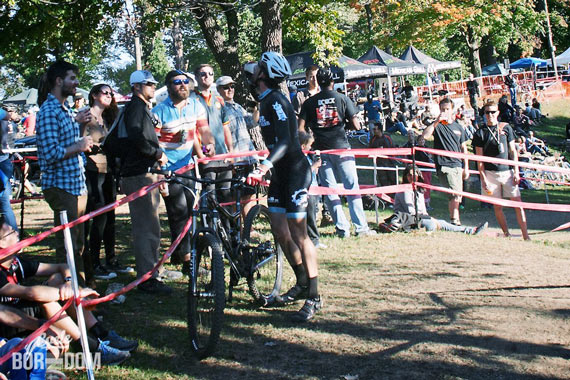 Timmy Rugg raising the PRO game to another level. Full-squish CXing makes fer thirsty werk.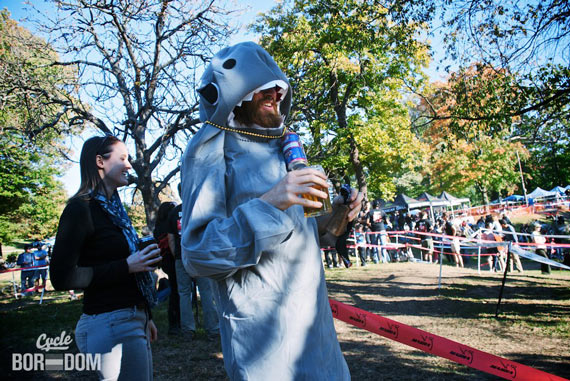 Being a shark out of water is thirsty werk, too. Drink shark, drink!!
Go now, Batman. Give the mariachis a monetary donation.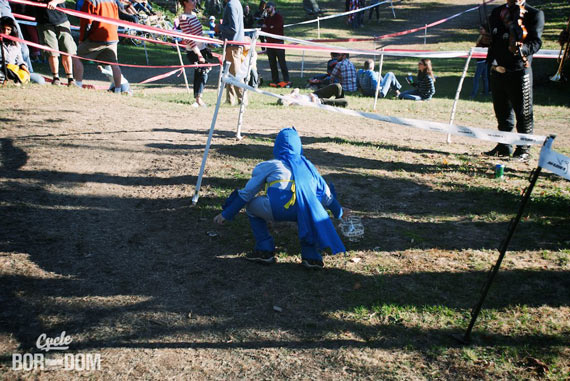 Nicely done.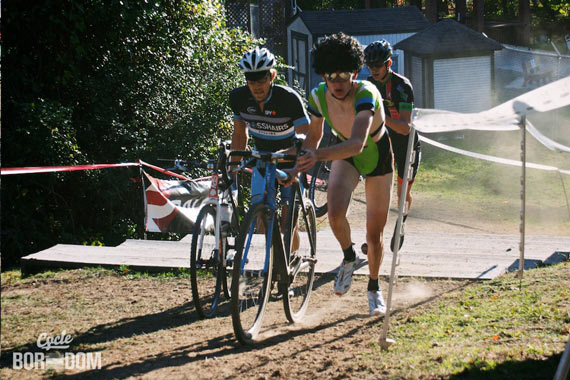 Moments later…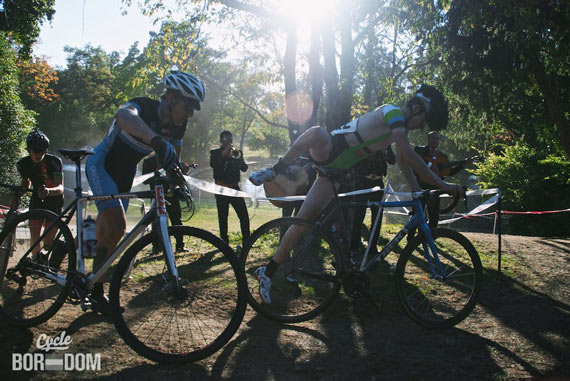 Nothing left to the imagination here, CX fans.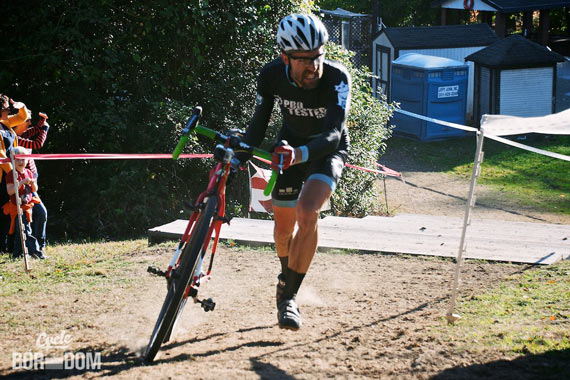 T-Rugg decided to get hella serious pitting the squish for a proper CXer. This is called a Rugg Mugg.
Winning move by Nick Waite over Nieters on LAATSTE RONDE!!
Apres The Race Comes The Apres Party
Completely missing the finish of de ras voor bragging rights I made my way up to the podium presentation which I also promptly missed. But I did get a shot of Weston Schempf sitting on the ground con cervezas doble.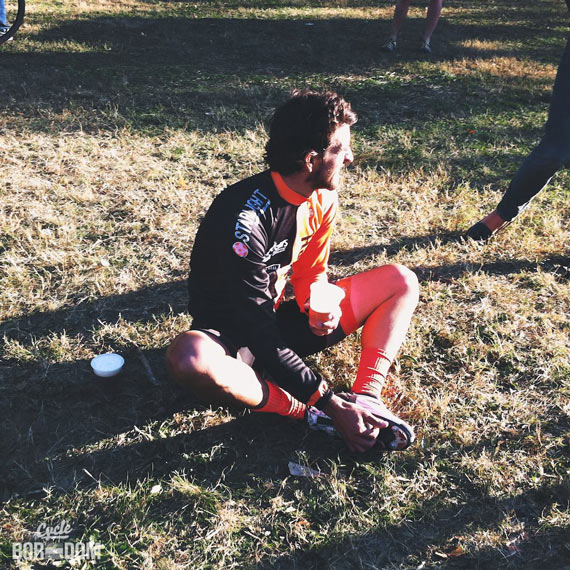 Weston con cervezas doble.
Granted, there's not much of an apres party, it's more like packing all your shit together and preparing for the semi-lengthy ride back to Arlington. Although, I will admit the ride is fantastic. Sunday evening in the District in early fall is magnificent. It also helps that it's mostly downhill.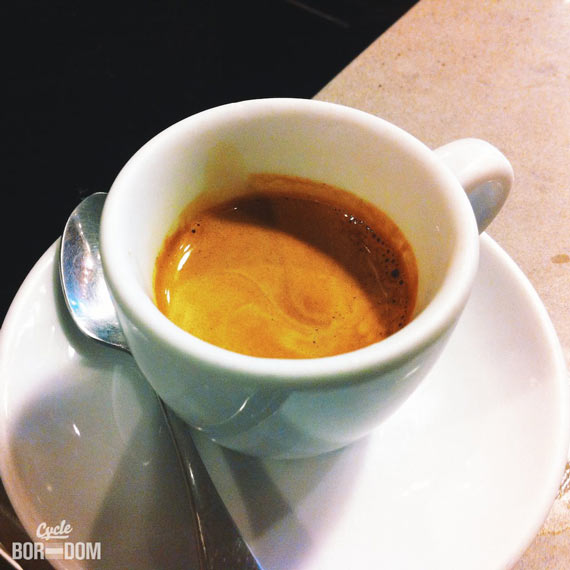 The now annual "Peregrine Espresso shots to get me home" ritual.

Okay, so, it *was* a recap. Until next jaar.