My run of incredible form continues. I'm pretty much like Gilbert rn.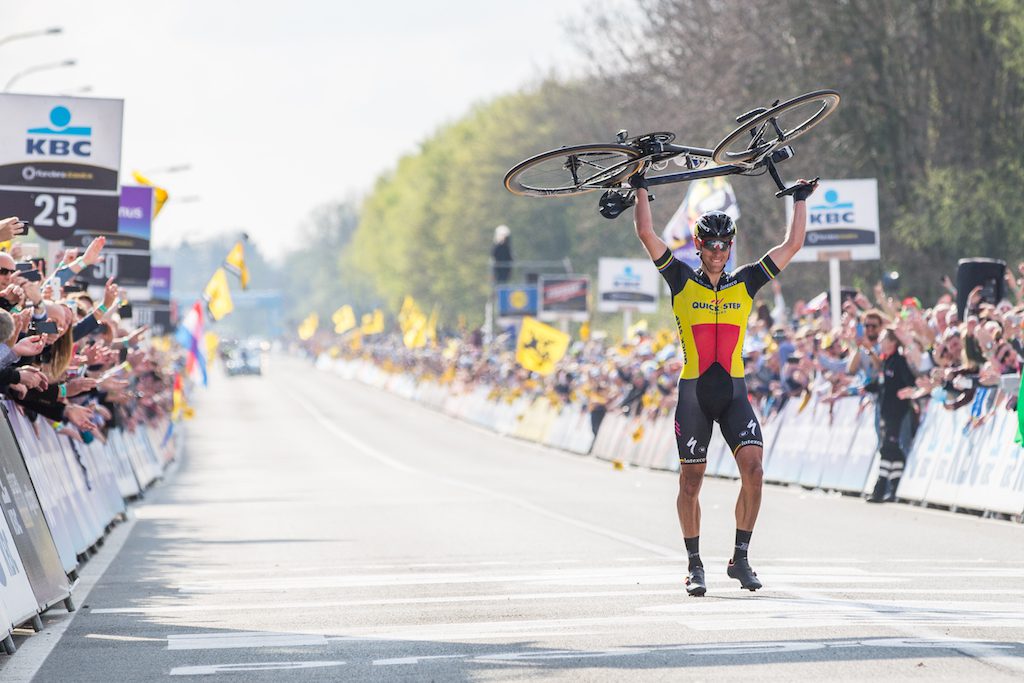 HAHA. No, I'm more like Sagan's right hip and sunglasses.
Video that shows my crash at the @RondeVlaanderen was caused by a jacket that caught my left arm. These things happen in races (@Seal_jobs) pic.twitter.com/ZcTorQaG6X

— Peter Sagan (@petosagan) April 3, 2017
— Cronoescalada (@cronoescalada) April 3, 2017
Anyway, I was threating to bypass the blossoms altogether this year, but that's pretty much treason if you live in the DMV. So I coated myself in tourist repellent and headed towards the fray. I swear that repellent spray is a placebo—it never works.
Still working on everything. Working on getting my legs back. Working on figuring out the ideal on-bike camera setup. Working on getting more comfortable and letting some of my idiocy show.
And yes, I cleaned the sensor after seeing the footage. 😖
Music: Fast Forward – Ukiyo https://soundcloud.com/ukiyoau/fastforward