Had so much fun watching this race. It's been awhile since I was able to watch and comment live with everyone on Twitter. We even had the added bonus of the @CXHairs crew doing some added color commentary, making the entire experience richer and more fulfilling.
I tried picking out the moments in the race that were not only exciting but pivotal to the story. Because if I based the selection purely on what was exciting, I'd end up with an hour long GIF, I'd break the 'net.
It's been awhile since I've put one of these together—exactly a year, in fact. So enjoy, and by all means please retweet and share.
1) De Nieuwe Dugast Typhoons
No idea if this had any effect on the race, but it was interesting to discover Dugast released a tubeless tubular model of their Typhoon tire. Only Sven, Van der Poel, Van Aert, and Van der Haar were riding it.
UPDATE: According to Cycling.be, Van der Poel was not riding the new Dugast tires. But, as evidenced by the sweet GIF below, was riding the same tread as Sven, just with a different casing.
2) Jeremy Powers Misses His Pedal
So bummed for J-Pows. He looked great at Nationals and was looking to do well here. A missed pedal (far right), and he instantly found himself going from front row to mid-pack in mere seconds.
3) Mathieu van der Poel Got Loose All Day #Foreshadowing
I hypothesized MvdP had some issues dialing in his Typhoons as he was all over the place in this race. Maybe, maybe not. But this ronde definitely sets the stage for what happens later.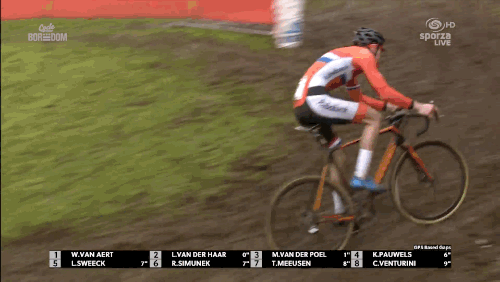 4) Sven Nys: De #Svenline and His Sphere of #Svenfluence
Laatste ronde voor Sven in de UCI Wereldbeker/WereldKampioen Races. Still a massive factor in all ways. Made his way to the front to the delight of the OVERLY intoxicated Belgian crowd (too long of a wait between races), and showed errybody there was another line through the forest.
5) Van der Poel gets BRAAAPY, Sending it Into Wout van Aert's Wheel
Thought the race was over voor MvdP and WvA here. It seemed like it took forever to get his foot out. Love how calm both of them were. If this was a MANBRA race, someone would've lost a foot.
6) Van der Poel's Bad Day Continues
Mathieu was clearly rattled afterwards. He never seemed to regain his composure. I have no idea WTF happened here. Haven't found anything written about it yet.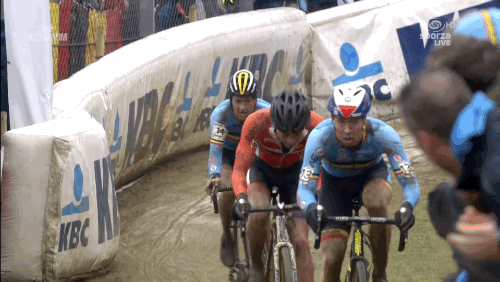 7) Wout van Aert Keeps His Focus
Wout, on the other hand, actually thanked MvdP for that incident, as it gave him a target to focus on and chase down.
8) If Lars van der Haar's Getting Hit By Bottles, It Must Be Belgium
Fuck this. Just stop, Belgium.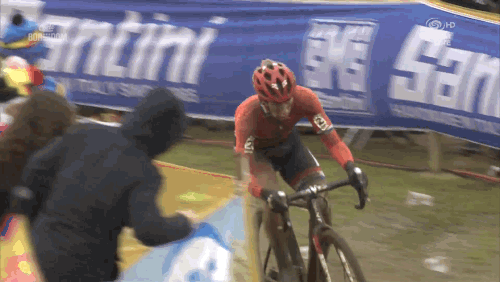 9) Lars Pushes Wout With Wonderful Descending
Lars was railing these drops all day. Knowing he had to try something to put Wout into difficulty, he threw down a move that will go into the history books.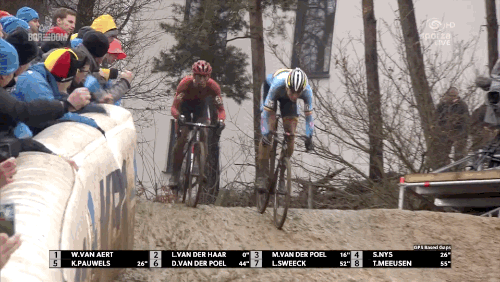 10) In the End, the True Champion of This Race and This Season Emerges
Wout van Aert shows who the rightful champion is on de laatste ronde, attacking Lars on a runup, then stretching the lead by running yet again. Truly a masterful performance.