So many feels about Mathieu van der Poel's 180º bike fling turny thing. Since it officially became a thing during this past weekend's #CXWorlds in Tabor I've decided to dub it: #Fietsslings. Not, however, to be confused with Rieslings.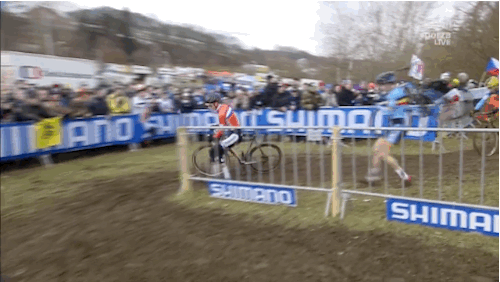 Eerste ronde and slightly understated voor de brazen CX youth.
It was precisely at this moment, as MVDP spits in the wrinkled face of Tradition, only to find Tradition owns a double-barrel shotgun.
Traditions sez: "Get off my lawn."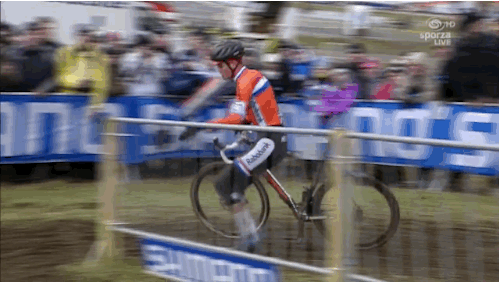 MVDP responds in the only way he knows how. By giving Tradition a Denny's Grand Slam breakfast coupon that's stackable with his AARP discount.
Again…

And again…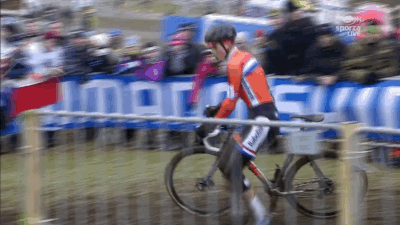 And again…

Well, at least he wasn't riding #dickbrakes while rocking an aero helm… sheeeeeeiiiiittttt.