BPost Bank Trofee – Cyclocross Essen
Essen, Belgium was a delicious, sloppy mess. Lots of 180s, some barriers, hills, stairs, flyovers, and some complex, undulating terrain made this a spectacle. And by spectacle I mean awesome.
Post Notes
Be gentle—this is my first time GIFing this haard. Still playing with the frame rates and color dithering. Most of these are sped up by a few frames to decrease size. Plus, the Benny Hill effect is hilarious in some of these clips. Also, this post was supposed to include Namur. Lastly, captions are completely ignoring the laws of CSS. No time to fix…

Beloften
Wout van Aert rides steady proving Mathieu van der Poel can be beat. VDP also managed to beat himself on several occasions during the ras.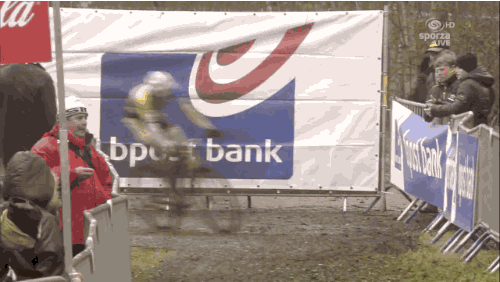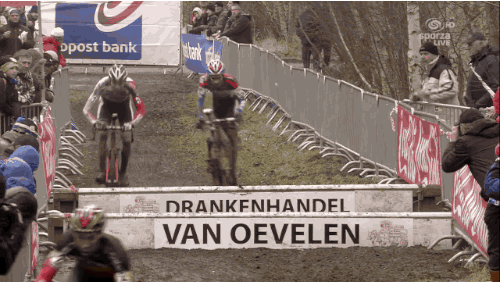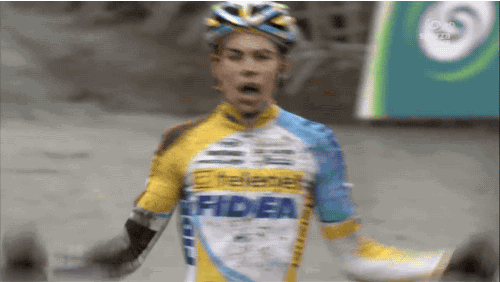 Vrouwen
Sanne Cant and Helen Wyman battled mightily with Cant finally taking the game of back and forth in the sprint.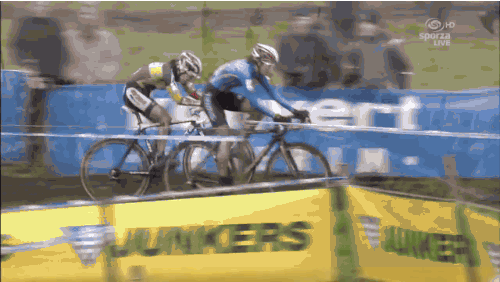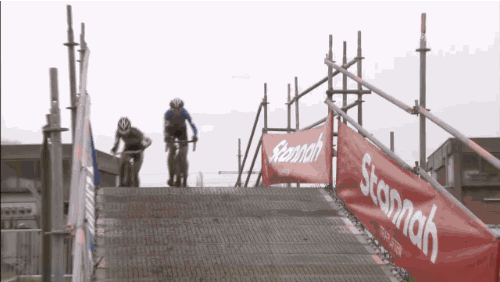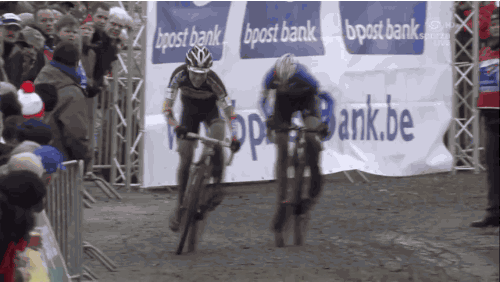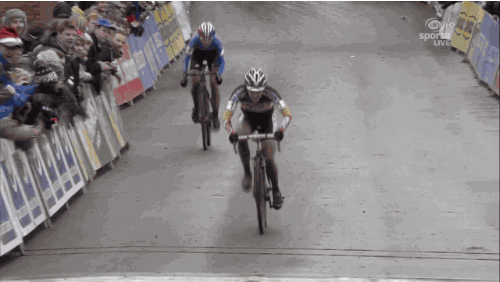 Elite Mannen
Zdeněk Štybar made his first start of the CX season in Essen. He was a protagonist from the green but refrained from putting anyone into the barriers voor de sprint. Sven Nys looked unstoppable, until… Kevin Pauwels continues to ride incredibly strong.