Hoogerheide, Netherlands—a power course with a few runups and flyovers but no barriers. What it does have is slog. Some of the most painful sections are the long straightaways with mud and not mud but not dry. So, lots of head down slogging. When there wasn't slogging, there was the greasy. The greasy was everywhere the mud and not mud weren't which included some sickkk rutty off-camber down-and-ups and especially that pooprut around the tree. Mmmmm, pooprut. Basically what I'm saying, it ain't easy.

Everyone's Lined Up—LET'S DO THIS!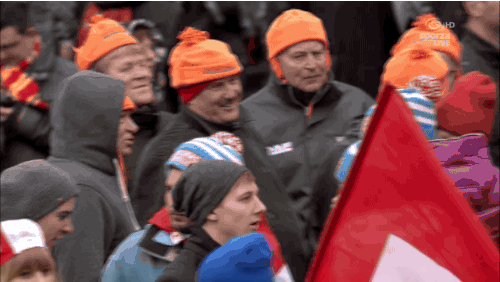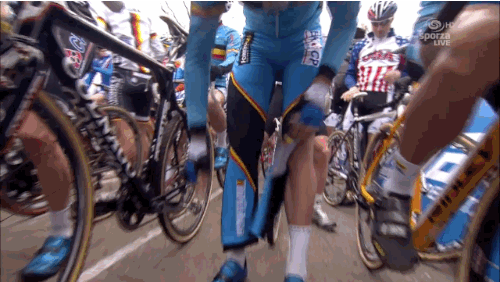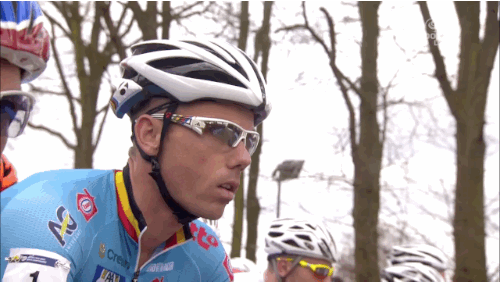 'DAT START DROP!!
Right from the jump it was apparent this was gonna be a fux-fest. First 2/3 got through unscathed. However, the final third suffered much scathing.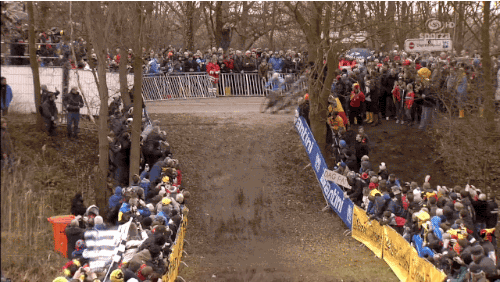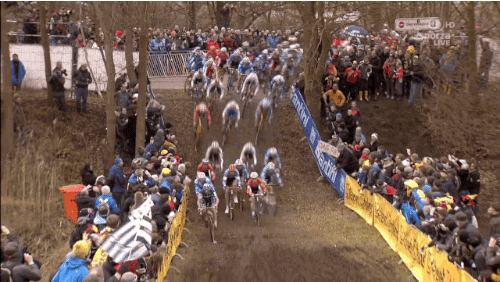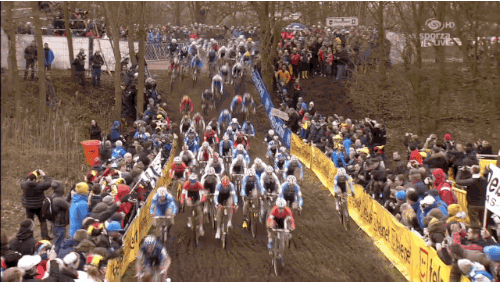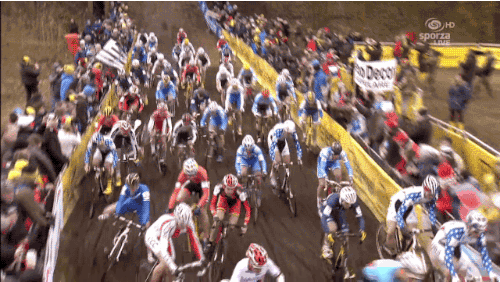 De Rest of De Rondes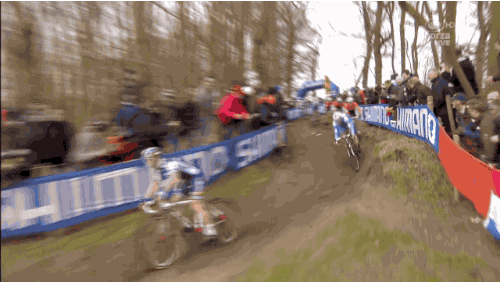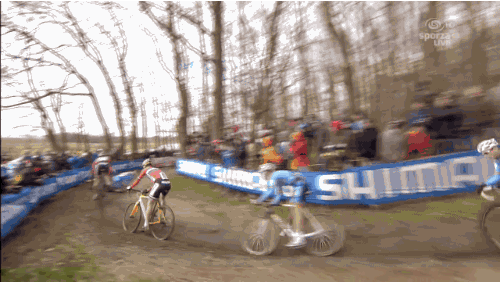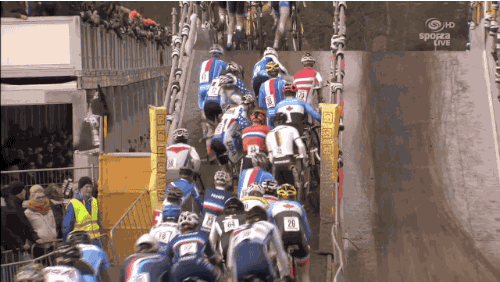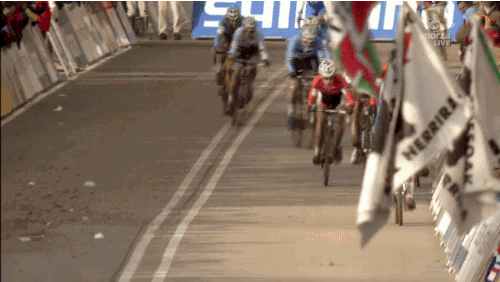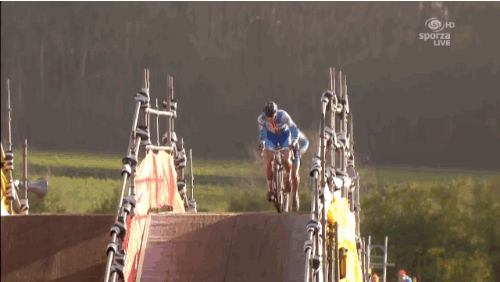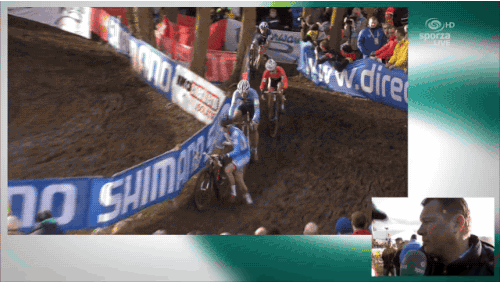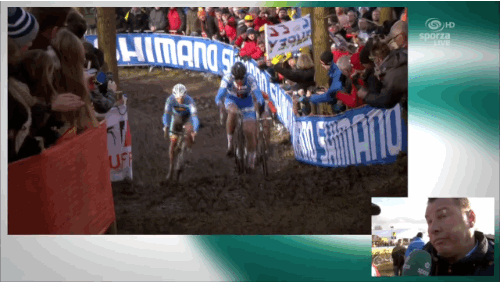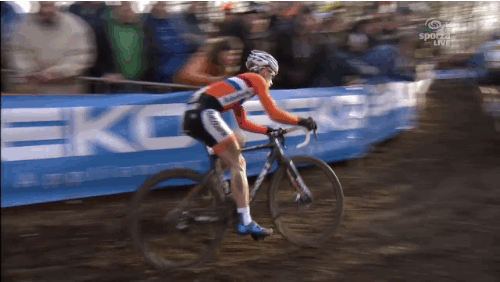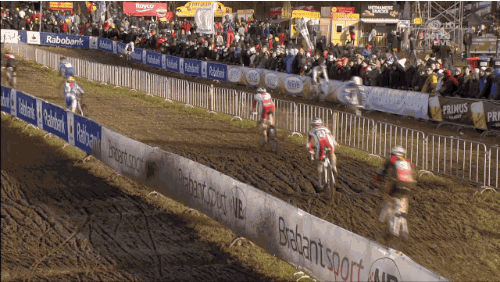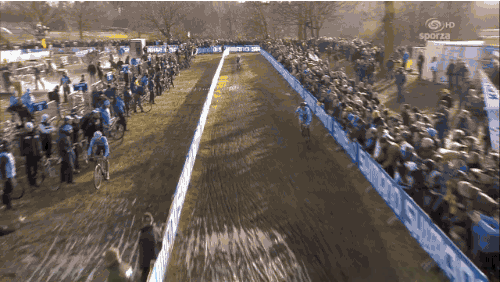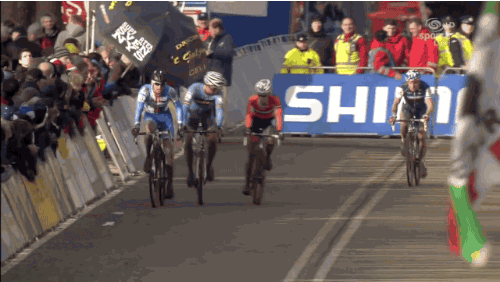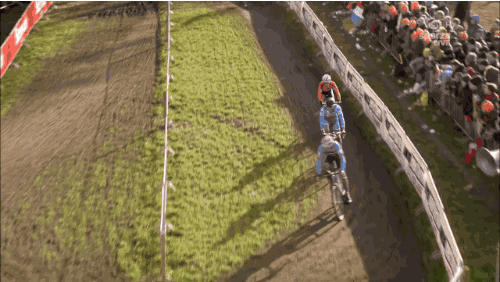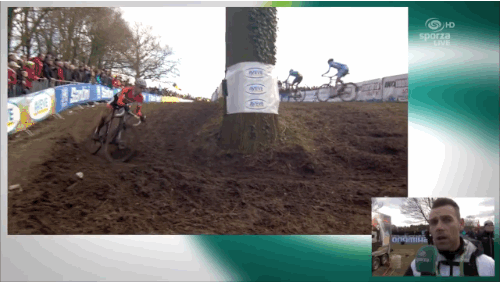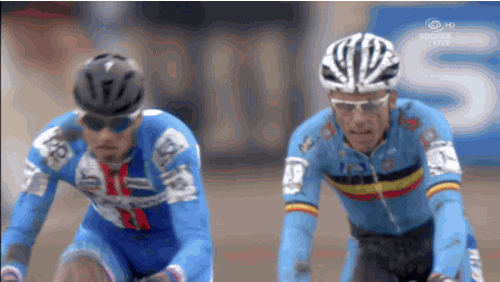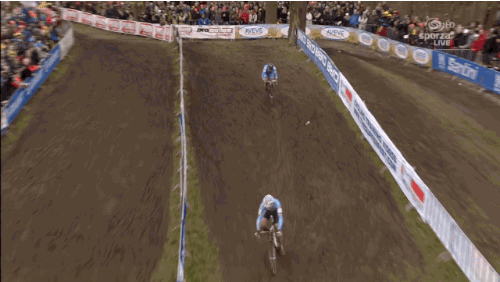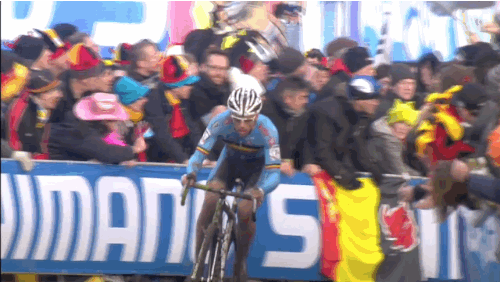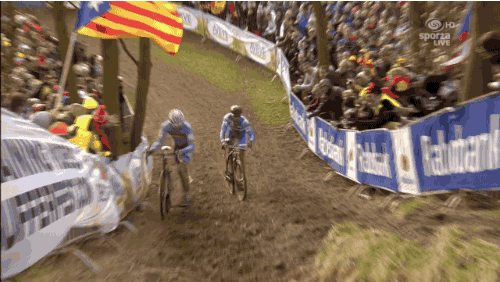 Nog 2 Ronden!!
These laatste twee rondes are some of the best CX racing I've seen to date. There are so many things happening as Nys and Stybar try to rid each other of, well, each other. Mistakes are made because they're pushing so ridiculously haard, but they're offset by the awe-inspiring skill exhibited at top speed and complete exhaustion.