UCI Cyclocross World Cup #5: Heusden-Zolder
Soul-sucking power course with vicious runups, leg-breaking hills, and white-knuckle bombing runs. Zolder looked greasy enough to make you think the entire course with some of the sloppy to remind you what sport this is.
Vrouwen
Katie's on a f**cking tear. Chasing down the duo of Marianne Vos and Sanne Cant and immediately attacking to let them know who's boss. Question is, if Katie didn't fux the start would she have lapped the field or does she need the chase to draw her power from?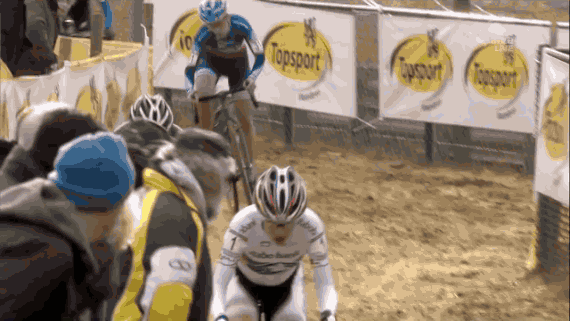 Familiar scene: Marianne Vos and Sanne Cant ripping off the front.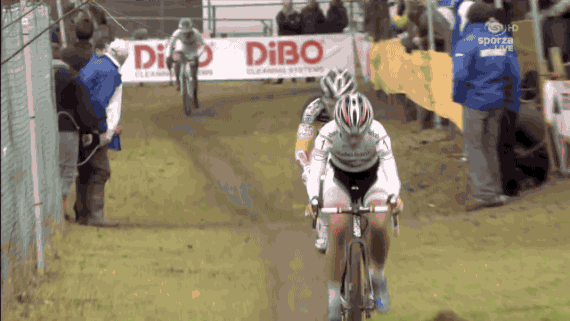 Katie Compton closing in on Marianne Vos and Sanne Cant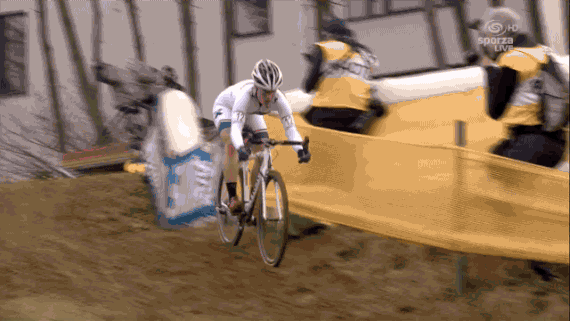 Katie Compton full-on fuggin' bombing drops to catch the leaders.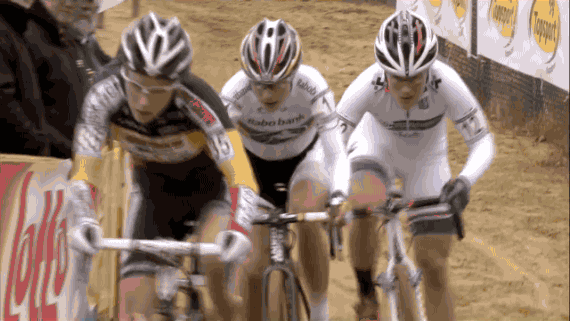 OMFG KATIE COMPTON!!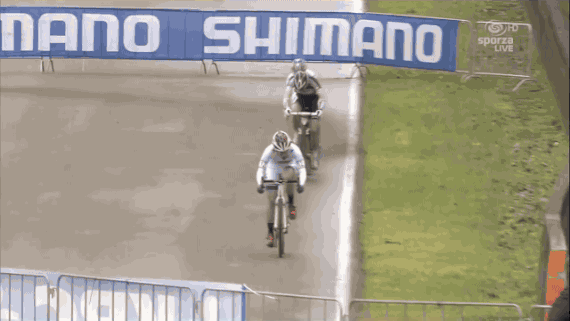 Vos realizes she's got to go or it's over.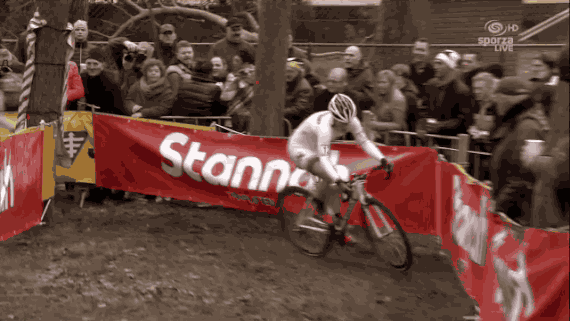 Vos is clearly struggling here.
Katie absolutely destroying the field.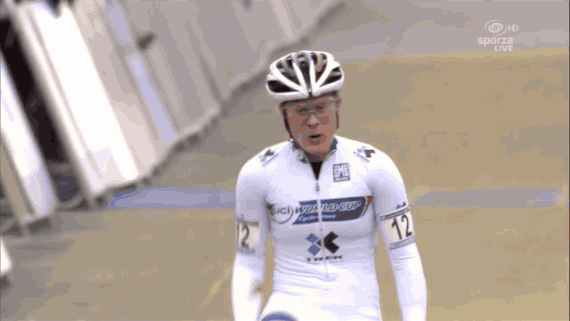 Is it just me, or does Katie's salute remind you of an Olympic gymnast? Awesomeness.
Elite Mannen
Attacking bro-fest until the very end. Nearly everyone threw their matches into the fire but it stayed together for the final sprint. Turns out Lars van der Haar knew exactly what he was doing. His mini attack before the final dropoffs sealed the deal before VDH sealed the deal at the line. Stybar was ever present at the front proving CX needs an animator like him. Le sigh, Zdeněk, le sigh.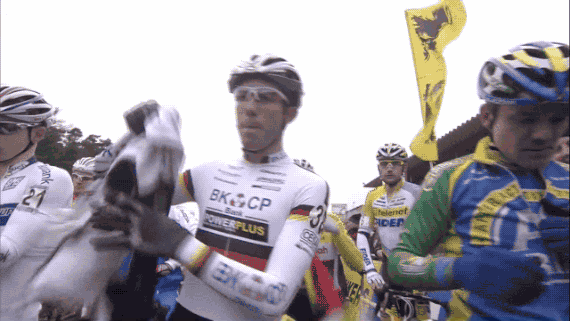 Philipp Walsleben got that start smile steez.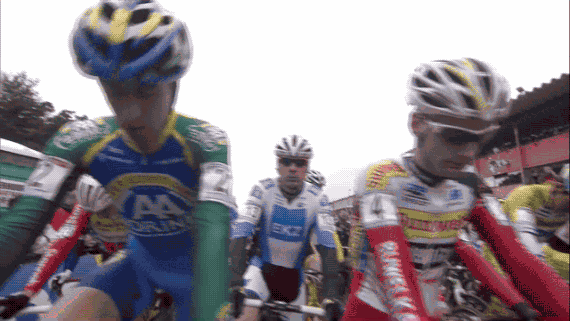 Look who's on the front row! Hey Thijs, just breathe.
Niels, after catching the post and going down, is LAATSTE ACHTERVOLGER!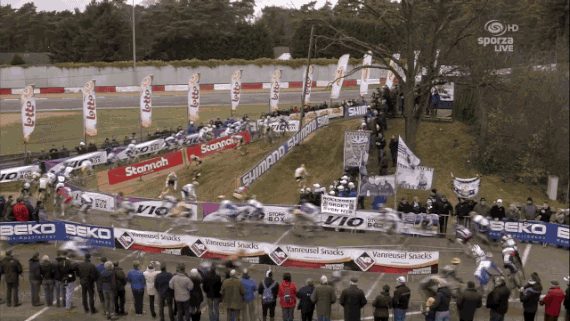 Slo-mo awesomeness.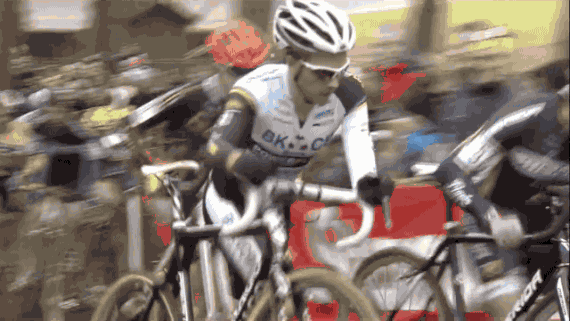 Niels slowly making his wa… HEY, THAT'S JEREMY DURRIN!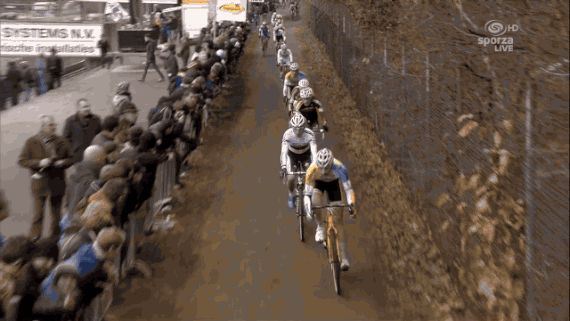 Damn, Rob Peeters bombin' this hill like a bawse.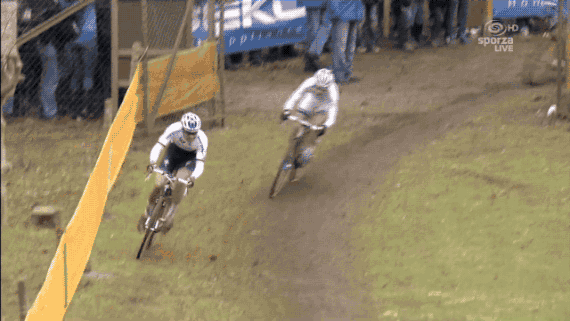 Stybar's got them drift skillz. Pushing the pace with Van der Haar following.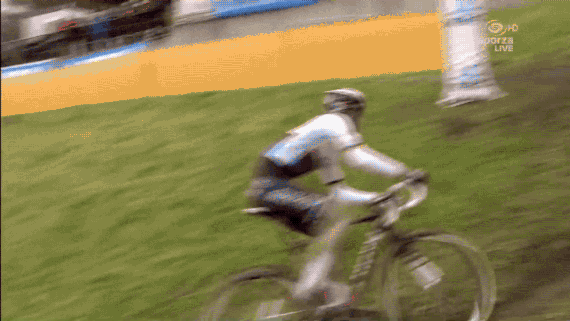 Lars making moves. Very speed.
Lars hears something in the woods…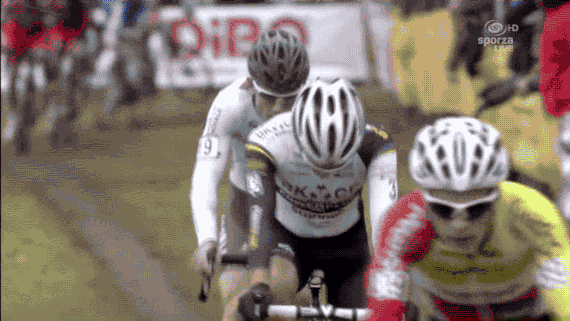 Bobblehead Niels sez: nee.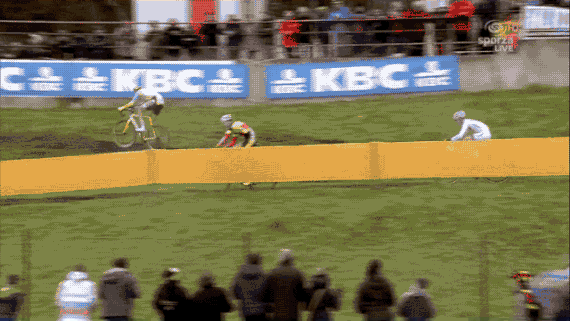 Peeter's turn to burn his matches. RP took the high line almost every time.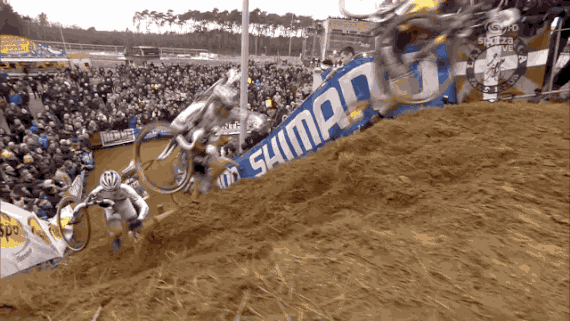 YOINK! Love that post grab turn. Lars got this runup on lock.
Go time voor Stybar!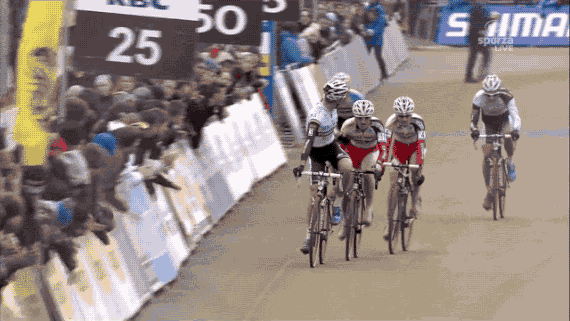 Niels sez: "No mas!"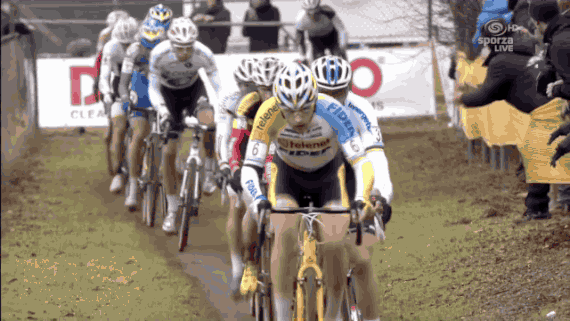 Big names are all together.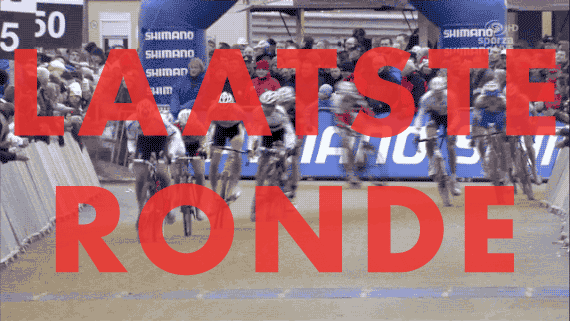 LAATSTE RONDE!!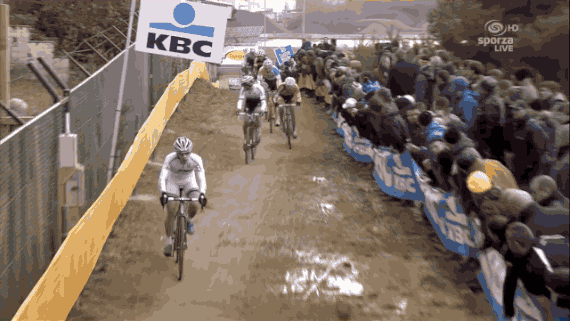 1) VDH with the PRO zipper check. 2) Bina serves Stybar some sweet PWNAGE.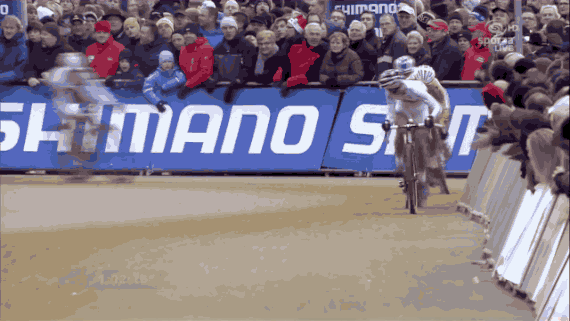 SUCH ECHELON. VERY SPRINTING!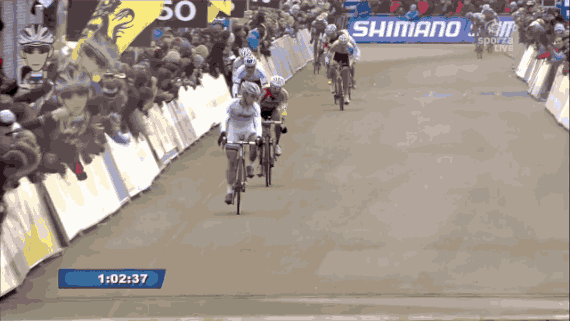 Overwinnings voor Lars van der Haar.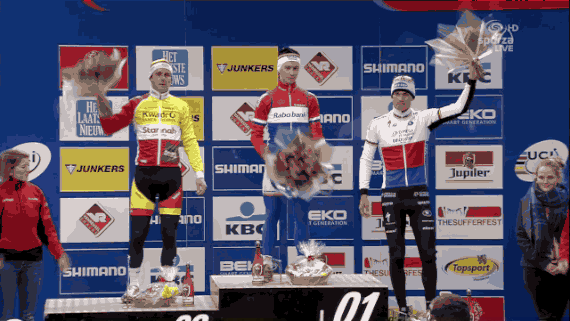 Raise 'em!