Normally I prefer putting more time in a product before throwing it into the review queue. Having said that, I'm so stoked on the swrve Softshell Trousers that I *gots* to review them while the Northern Hemisphere is still on winter lockdown.
PREFACE: WTF ARE COMMUTER PANTS AND WHY DO I NEED THEM?!
For as long as I can remember I've been commuting in my everyday clothes. If it's cold, I wear pants. If it's warm, I wear shorts. Well, the days of wearing pants and shorts are over!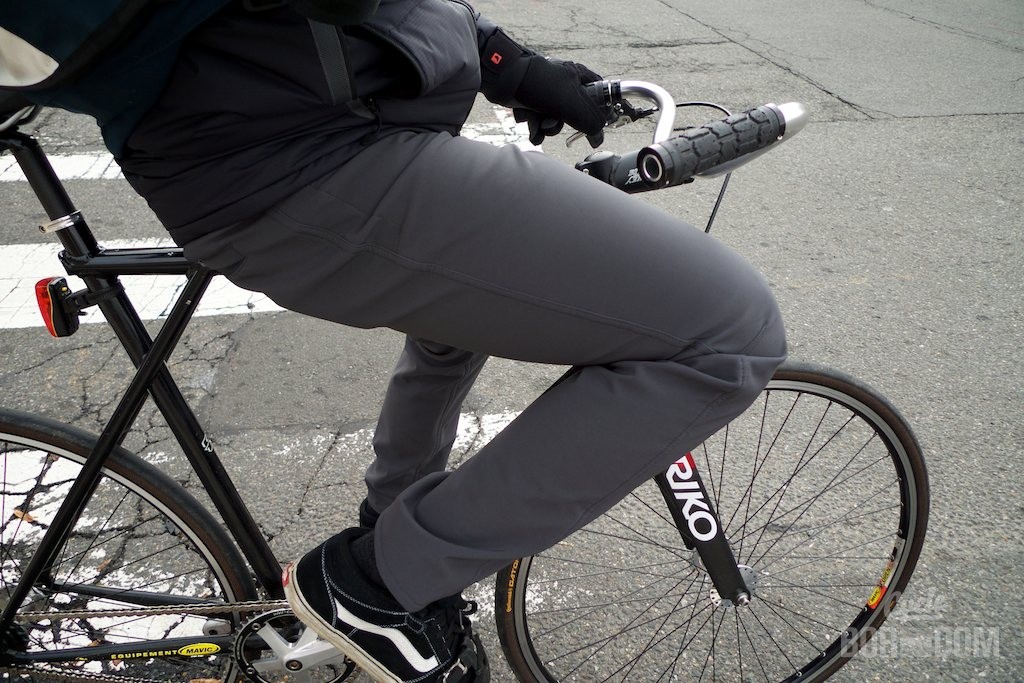 While I understand the concept of articulated knees, gusseted crotches, and stretchable materials and how they'd make for a more pleasurable normal clothed cyclo-experience, I've never purchased any. This was reinforced recently when I decided to pour myself into some skinny jeans to fend off the effects of aging. Once on the bike, it was nearly impossible to move. When sitting on the saddle, I sometimes felt as though I was suspended above the saddle on a suspension bridge of shitty denim.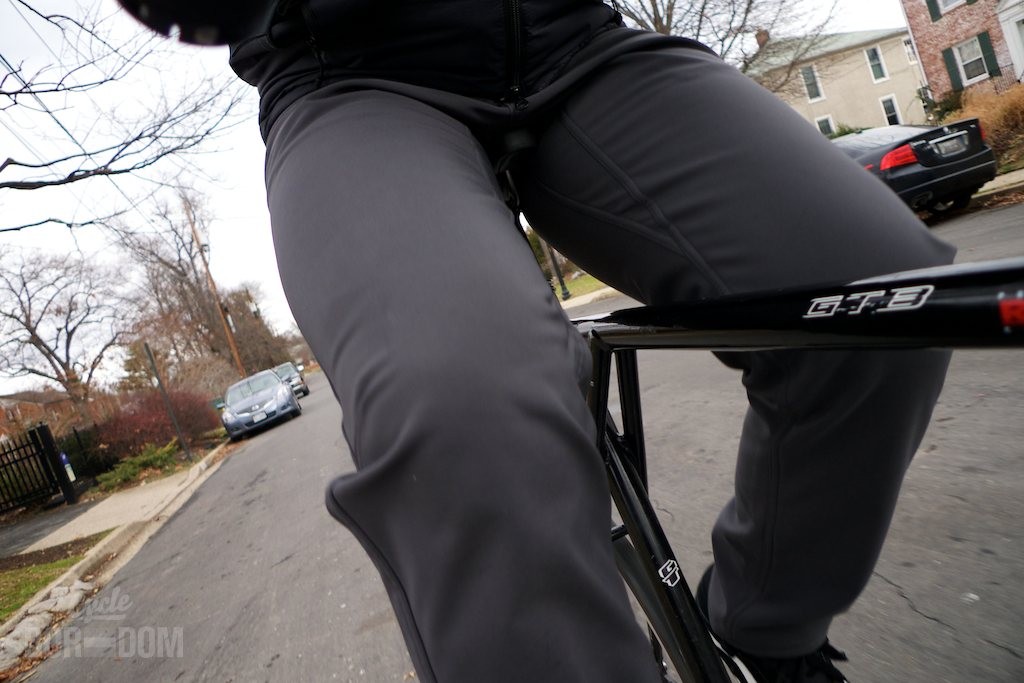 Recently, the crew over at swrve (@swrve) sent me a handful of pants and knickers—all of them chock full of "bike-friendly" features. Even as I was diving into the box and checking out their distintive styles and features I was still wary of their extravagant claims. Then I tried them on…
SWRVE SOFTSHELL REGULAR TROUSERS
There are few items in the cycling apparel world capable of producing that "Oh shit!" feeling. These wind and water repellent swrve Softshell Regular Trousers ($150USD) are such an item. Even at first touch you know these things are no joke. It's a strange sensation, you know you're holding pants in your hands but every instinct says technical jacket. They're not thin by any standards. The combination of softshell membrane and lofted fleece interior make for a hefty material.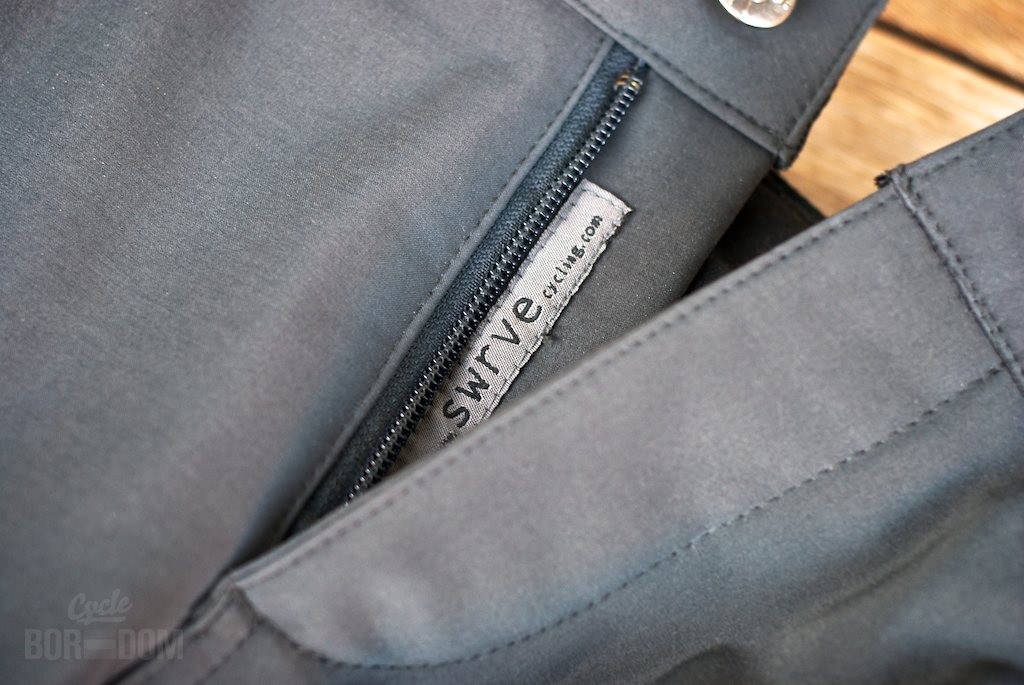 However, once on they feel light and flexible. There's another feeling that I can't figure out exactly, but it makes you want to wear them all the time. In fact, all of the products swrve sent me feel the same way.
PERFORMANCE OF THE SWRVE SOFTSHELL REGULAR TROUSERS
The Softshell Trousers stay out of your way. I'd like to say that's the best compliment I could throw at this garment, but it's not. However, it's a big one. As you're pedaling they do nothing to inhibit any movement.
Equally the best compliment I'd lavish on this piece is their warmth. They're not just warmer than a regular pair of pants—they're EXCEPTIONALLY warmer than any pants you own. The material is not unlike wearing softshell jackets on your legs. The race to get outside is accelerated the moment you put these on—these get warm, quick. They easily handle temps from 50˚F down to the mid-teens. Although, I should mention I haven't had a chance to test them below a 13˚F wind chill. Even though the pants produce some serious heat, I havent' experienced any trace of clamminess. They breathe exceptionally well for a softshell material.
Articulated knees simply don't allow your knees to be confined by the aggression normally associated with slim/skinny pants. While this isn't a huge consideration considering the Softshell Trousers are slim fit, not skinny, it's still helpful on the bike. Seamless crotch is a godsend, if you believe in such things. When you sit on saddle, you're actually sitting on the saddle—not suspended above it. Ironically, it helps in everyday life as well. Many times, at least for me, skinny/slim pants bunch up in the crotch when walking. These do not.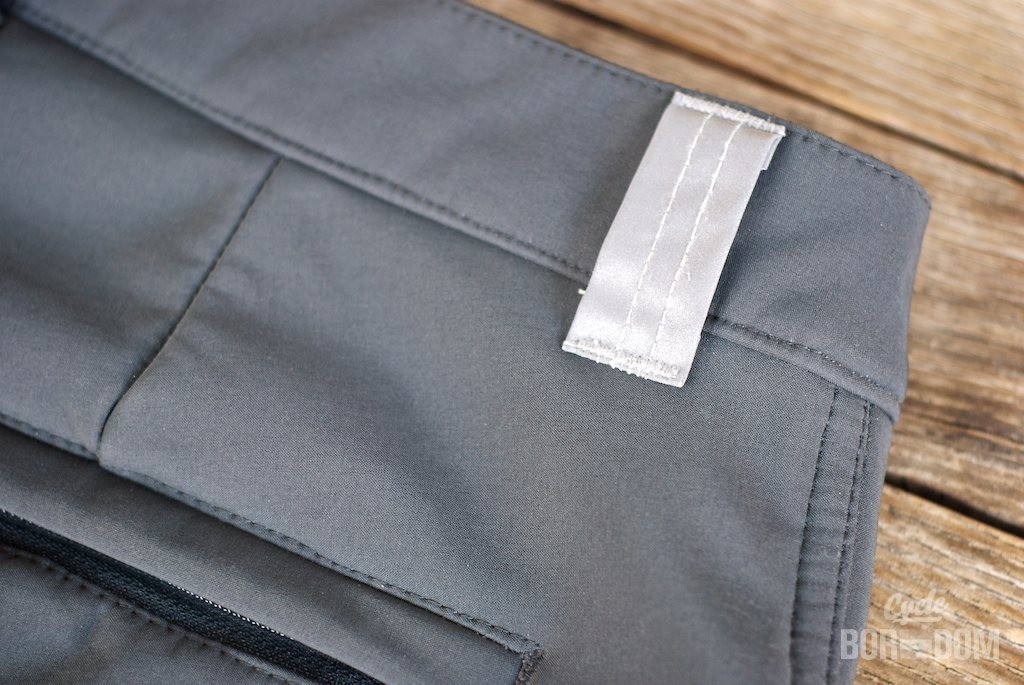 WEARING THE SWRVE SOFTSHELL REGULAR TROUSERS OFF-BIKE
These have been the essential pick for my cold commutes this winter. I know when I step outside I'm not going to feel the chill of the morning or evening commute. That piece of mind is worth the price alone.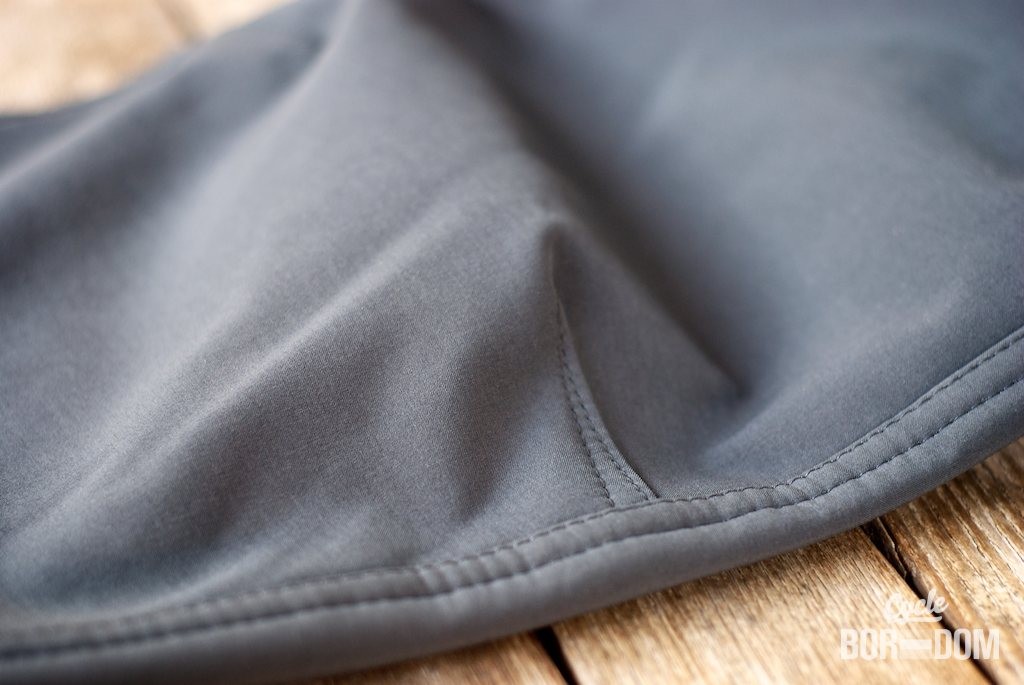 Since the swrve Softshell Trousers are pants and not lycra shorts, they're ideal off-the-bike garments as well as on. I've used them for a variety of non-bike situations the past few months. For extended outdoor activities, as well as running errands while walking locally these things have been a pleasure to wear.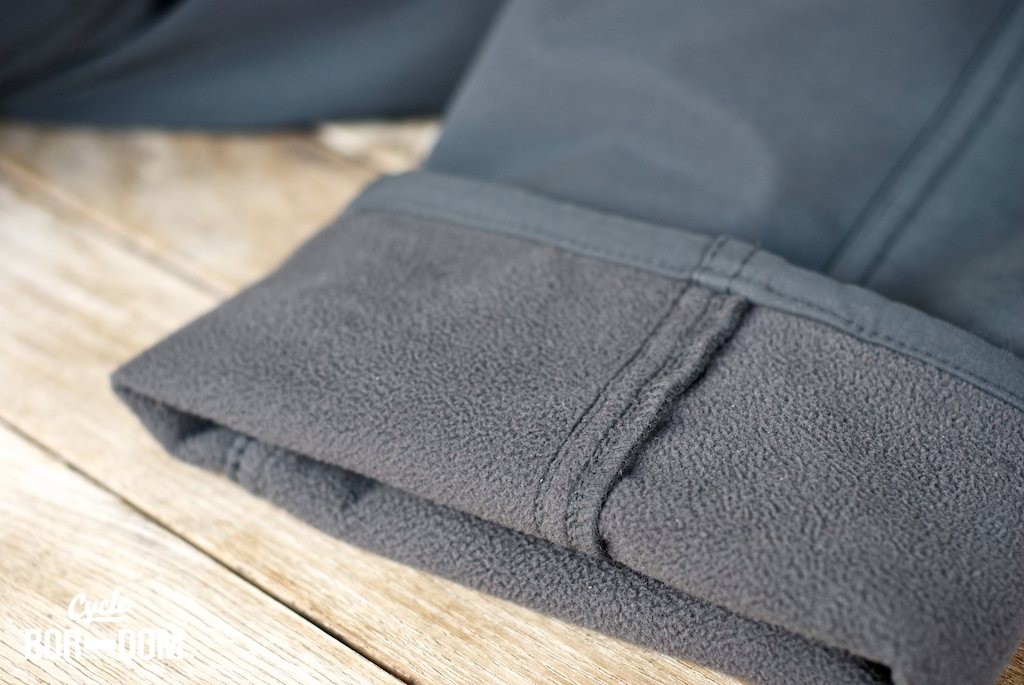 Admittedly, I've only been capable of wearing these once après ride. They're so friggin' warm it's nearly impossible to keep them on at work. Luckily, I brought along another pair of pants just in case. Yet, if your place of employment is chilly, these are perfect.
OPPORTUNITIES FOR THE SWRVE SOFTSHELL REGULAR TROUSERS
Perfect world scenario: I'd love to see some reflectivity on the cuffs like there are on the jeans. Although I imagine that's difficult considering the type of material as well as the fleece lofting. Regardless, some type of light-catching material would be helpful.
Not really an opportunity, but sizing is definitely a consideration when purchasing. Since the pants have no reflectivity hidden on the cuff, there's no reason to roll them up while riding. What this means is you'll probably want to pick an inseam that doesn't need to be cuffed. I picked the same as my jeans and there's a bit more material down there than needed. It gets close to the chain when it's bunched up. Hopefully all that made sense.
Lastly, I've managed to break a couple of the stitches on the crotch gusset seams. It hasn't gone beyond those two but it wasn't something I was expecting. Overall, their resistance to wear has been great.
UPDATE (1/16): 3 YEARS IN THE SWRVE SOFTSHELL REGULAR TROUSERS
NOT A DAMN THING HAS CHANGED. THESE THICK PANTS ARE STILL THE BOMB. Every winter, the moment the temp drops, these are the first things I reach for. Proof:
Exactly one year from this update and I wore almost the exact outfit on my commute to the shop the other day. The pants have shown almost any additional wear from when I first reviewed them. I also began using them when shooting the colder CX races this year—no problems crawling around on the ground to get the shot.
A testament to their range and performance is that even in freezing rain, with the fabric soaked through, these still insulate and keep you from freezing. I can't say enough good things about these pants and I've worn the shit out of them. Well worth the price.
Since my initial review, swrve have have added to the line. Here are the 3 models they now offer:
Softshell Regular Trousers ($150USD): As tested. Imported product.
US Softshell Regular Trousers ($175USD): Same as above, but made in the USA.
_blk label Schoeller Softshell Regular Trousers ($200USD): Same fit as above, but made of Schoeller fabric.
FINAL THOUGHTS AND RATING: SWRVE SOFTSHELL REGULAR TROUSERS