This winter I found myself in a strangely enviable, yet semi-frustrating situation. I received so many fantastic submissions that there's no conceivable way I'll be able to review them all *during* the season they'd be relevant. If you've been following my feeds on Instagram and Flickr you know I've been riding the crap out of them. Yet, considering how generous these companies have been, a little more prime-time of a feature needs to be produced. Hence, this post.
The following products, in no particular order, have been on heavy rotation for the past few months. They all definitely have plusses as well as some opportunities. I can't cover all the details and ratings like I do in my "What I'm Riding" reviews, but you should get a feel for how I feel about 'em.
Rapha Hardshell Jacket
The Rapha Hardshell Jacket ($375USD) proved essential for bad weather and low temps. Or low weather and bad temps. Regardless, this is a weather barrier perfect for handling pretty much whatever winter throws at you. There's no unnecessarily clever venting areas or swathes of highly breathable (read: weather attractant) fabric—it's just shell. Also, pockets. Also also, the chartreuse colorway ain't for the faint of hearts.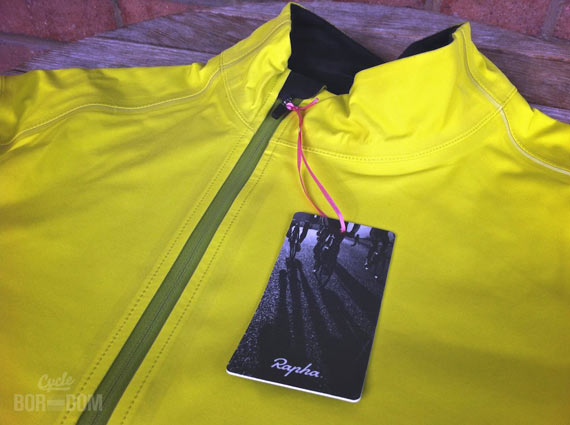 Vulpine Softshell Jacket
The Vulpine Softshell Jacket ($245USD) was an instant style upgrade the moment I put this thing on. It blocks the wind and holds things I put in the pockets. Drop the tail at night and everyone sees my V for victory. Roll up the cuffs and you have +25 magic gauntlets of visibility. Rode this down into the mid-40s˚F during my winter commutes and it performed brilliantly. Anything colder, I reached for the next piece below. As an addendum, I owe Nick of Vulpine a full review of this fantastic piece forthwith. Make sure, if you haven't already, to familiarize yourself with Vulpine's ever expanding lineup of garments for ride and destination.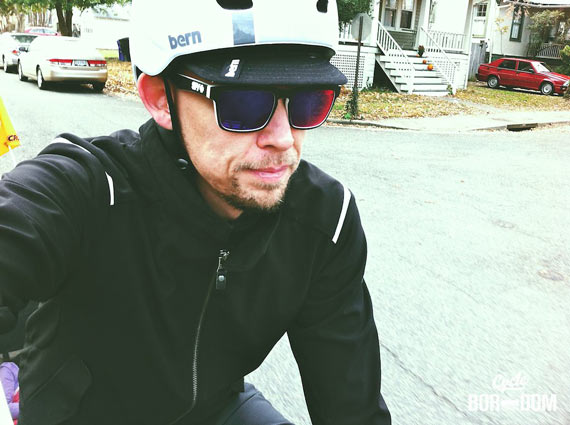 Gore Bike Wear Path Windstopper Insulated Shell Jacket
This has been in my winter commuting arsenal since 2010 and it hasn't let me down since. Gore's changed the name, but the Path Windstopper Insulated Shell Jacket ($200USD) has pretty much remained the same since I last reviewed it. When Primaloft and Windstopper hook up to make beautiful outerwear babies, this is what you get. I've been wearing just a thin long sleeve baselayer and this monster well down into the low teens and it hasn't spit up yet. 40˚F and above it's nearly unwearable on the bike. Although it's perfect for leaning hard against course tape, crushing PBRs, and screaming in some bearded CXers face.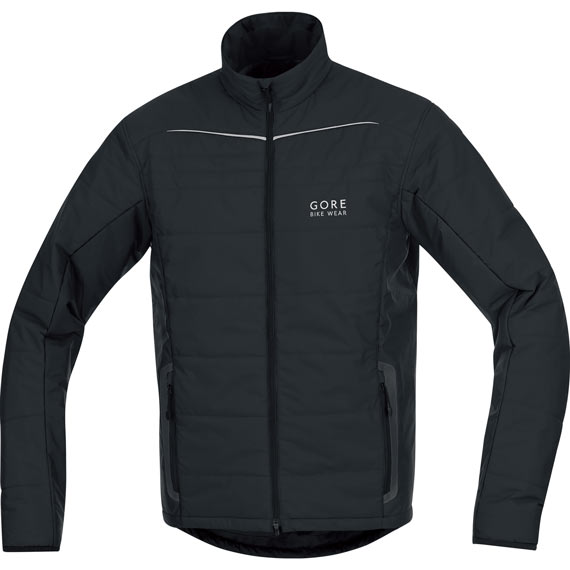 swrve Softshell Trousers
OMG, OMG, OMG!! I've been wearing them all the time—can't take them off. Okay, I take them off when I'm at work because they're too friggin' hot. Then I put on swrve Cordura Skinny Jeans. But before that, when I'm blasting through the barren wastelands of Arlington's Clarendon and Courthouse, I'm doing so in swrve's Softshell Trousers ($150USD). Recently reviewed and Boredom approved, #BikeDC's weather has necessitated I keep them on alert status.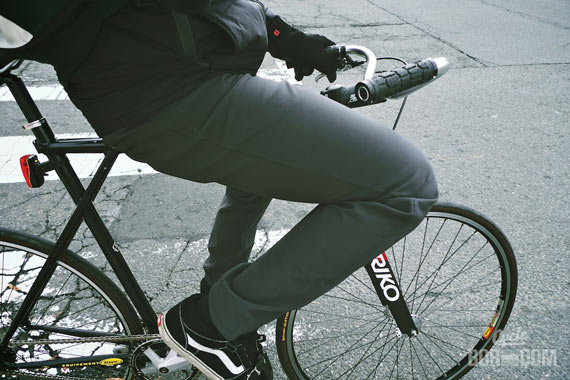 Spy Optic Helm Sunglasses
It ain't all about full-wrap—when I'm getting my commute on I need appropriate eyewear. The Helm by Spy Optic ($100USD) is appropriate. No overused industry tech buzzwords, just put 'em on because style.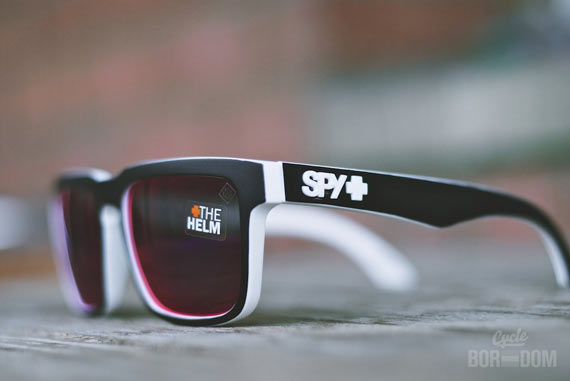 Rapha Winter Collar
Probably my favorite item I've tested this winter. The Rapha Winter Collar ($40USD) has been a complete surprise. I've never been a "wrap s*** around your neck" kind of guy, but something happened this winter. I got a scarf, and Rapha sent me this collar. Now I'm wondering why I wasted so much of my life not wrapping s*** around my neck. The key for this piece is merino. The performance characteristics of merino wool allow this to feel comfortable in a broad range of temps regardless of heat build-up and sweat. It simply doesn't feel clammy like synthetics do when they've become wet. For extreme cold temps, pull it up over your face and you have a useful balaclava-like shield. Seriously, I love this thing.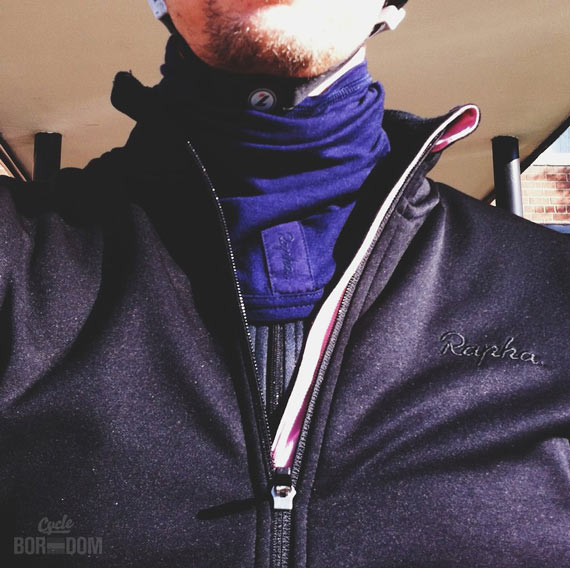 Rapha Long Sleeve Pro Team Jersey
Warmer than I expected. Just like the rest of the Pro Team line, it looks and feels PRO. As much as it provided impetus to ride epically, it also reveals your winter caloric indiscretions displaying them prominently for all. The Rapha Long Sleeve Pro Team Jersey ($230USD) isn't lofted on the interior but it is thicker than the Short Sleeve Jersey. Pair it up with their Merino Base Layer and, for me at least, it's good down to at least 50˚F.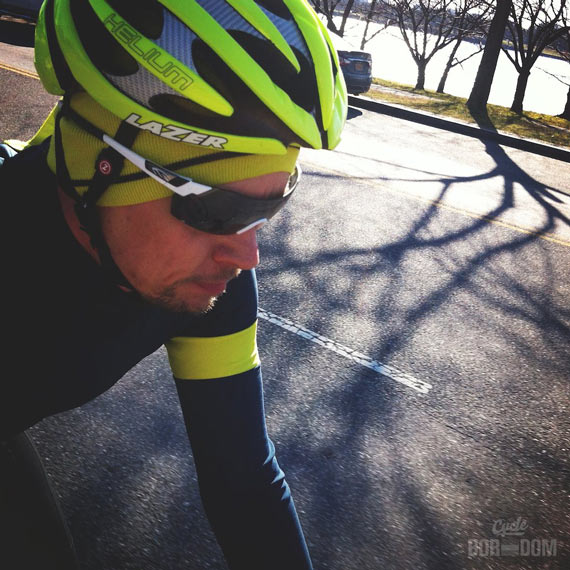 Lazer Helium Helmet
As seen above, Lazer's top of the line helmet has been my goto protection all year, not just winter. I've reviewed the Lazer Helium ($230USD)previously in Boredom country and I'm quite fond of the plastic/styrofoam/carbon thing.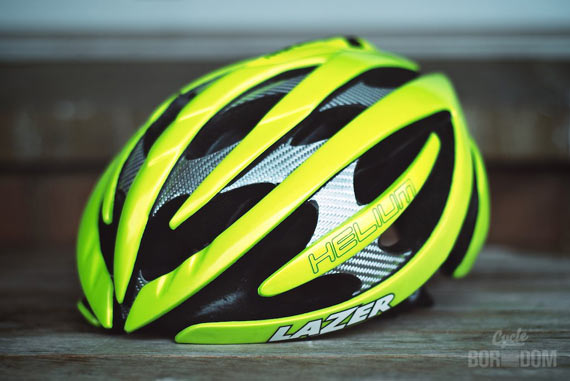 Louis Garneau LG Shield Gloves
Warmest things I own. Unfortunately for my apparent bad circulation, not a cure. I purchased the Louis Garneau LG Shield Gloves ($55USD) hoping they'd tell me I didn't have a circulation issue with my fingers. Diagnosis: my problem, not LG's. These things are ridiculously warm, so much so my hands would be sweating, yet my fingertips still had issues. For most of you out there, this is the perfect deep winter hand barrier keeping everything out and your hot hand heat in. Unfortunately, I may be a lobster-claw candidate (LG Super Shields?) for sub-freezing temps.
Rapha Merino Hat
What you see here could simply be a hat. However, this is not just a hat. It is a hat constructed from merino wool. It is also a hat you should own. I have been working the Rapha Merino Hat ($55USD) overtime during the long, cold dark. Road rides, grocery runs and daily commutes have all borne witness to this dome piece crafted from the hairy backs of New Zealand sheep.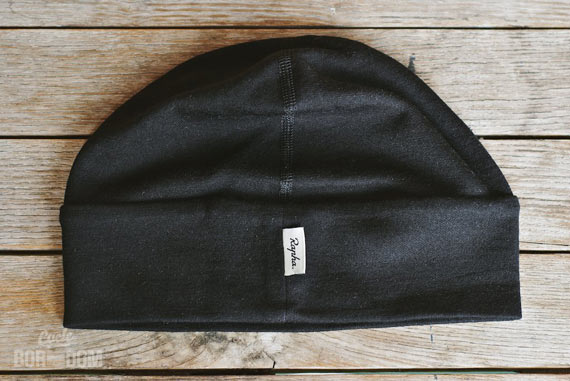 Rapha Merino Baselayer
Why have I not been using merino base layers for the past decades of riding?! So stupid. When I pulled Rapha's Long Sleeve Merino Base Layer ($90USD) out of the package it seemed thin. When I first rode in it, I experienced the exact opposite—it felt much thicker than my initial observation. It's way warmer than you'd expect when paired with the appropriate outerwear. Yet, it also performs miracles of comfort as the temps go up—keeping that nasty sweat-soaked sensation away from your skin. Essential.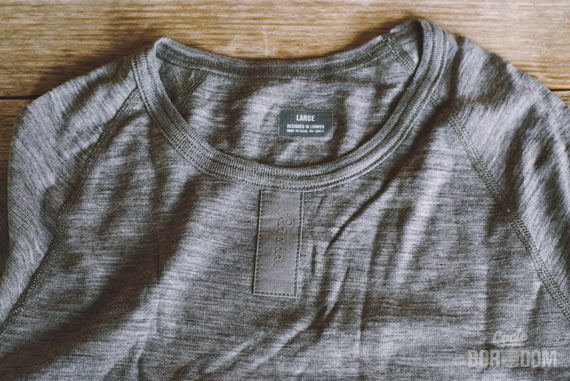 DeFeet Wool Kneekers
I've always heard good things about DeFeet's Wool Kneekers ($30USD), but never pulled the trigger on them. This winter I finally caved to common sense and bought a pair. I, again, cursed myself for not getting these earlier in my vast cycling career. Merinio wool (sensing a theme here yet?) shaped into stretchy tubes perform epically even down into the 30s. Pair them with embrocation and you're set for a large portion of winter weather. These are long enough that they're able to be fixed on your thigh well above the "sausage roll" zone. Plus, even sans rubber gripper bands these held their ground over 3 hour rides.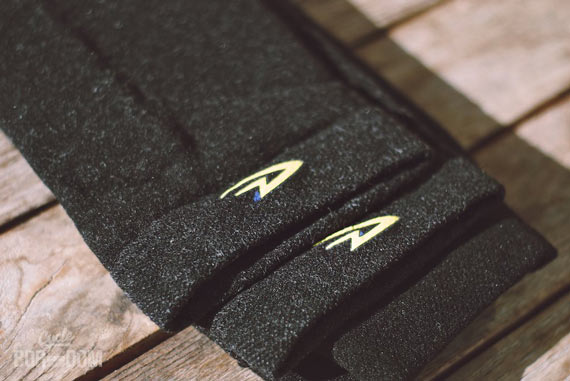 Craft Pro Zero Windstopper Gunde Short (aka: Codpiece)
Strangest essential gear. Industry peeps can't get over it—too weird for them. So I ask, "What do you wear to protect your junk when it's cold?" Them: "Nothing." Me: "Doesn't your junk freeze?" Them: "Yeah." Me: "Good luck with that." I'm not the biggest fan of the elven look of bibtights. So I like to ride bibshorts as much as possible, yet there is a cutoff point where things become painful downstairs. That's where the Craft Pro Zero Windstopper Gunde Short ($40USD) is perfect. I wear it under the bibshorts to keep things pro on the outside. Then I pull my Defeet Wool Kneekers up far enough to overlap the codpiece lowers and you have instant coverage.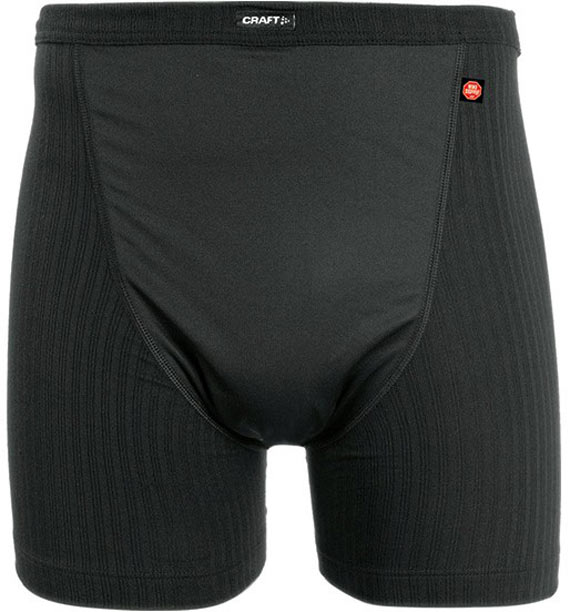 Rapha Winter Shoe Covers
Still going, still super warm since I last reviewed them. The neoprene Rapha Overshoes ($75USD) do it differently by allowing things to get moist, but not too wet. Builds up a nice chamber of heat and humidity that keeps my feet and toes warm.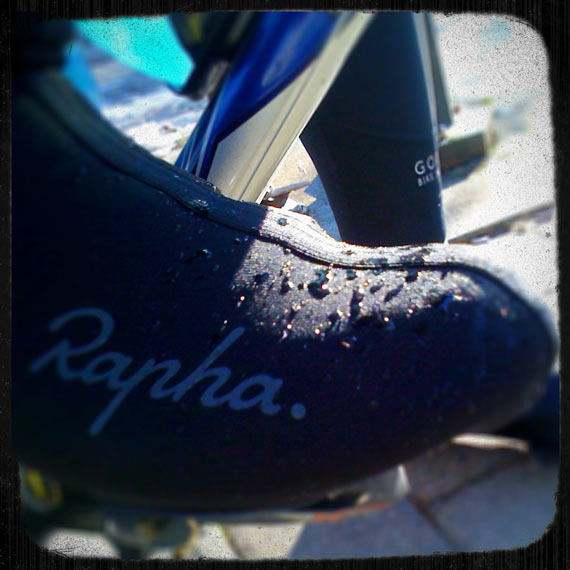 DeFeet Woolie Boolie Socks
Unbelievably warm and versatile. Moar merino, same performance description—go figure. The DeFeet Woolie Boolie V-2 Socks ($17USD) have been the only socks I've worn pretty much all winter. And yes, I've washed them—but not as much as you'd think. I love that merino ain't got no stank.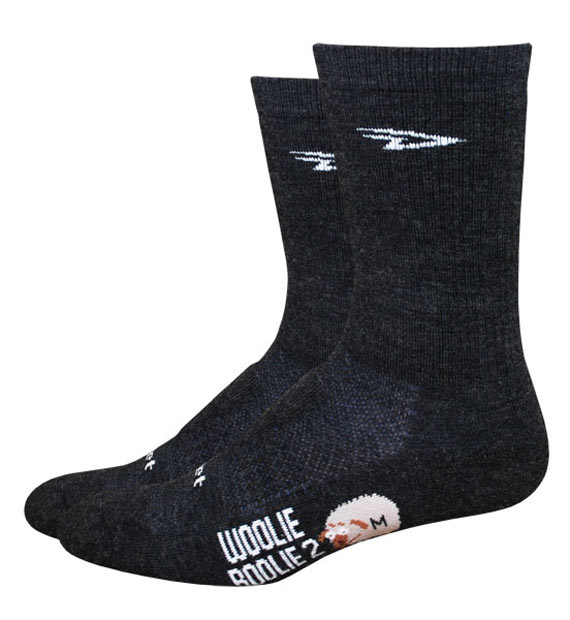 Soigneur Motivation Embrocation
My go-to leg lather has been Soigneur's Motivation Embrocation ($15USD), a muy interesante take on embro mixology. Interesting in that it starts out cool with a blast of menthol, then 1/4 through the ride the heat kicks in. It's light to the touch but it does a descent job protecting from the elements. Temperature is never blazing—just slow cooking on the back burner. Post shower regift is pleasant.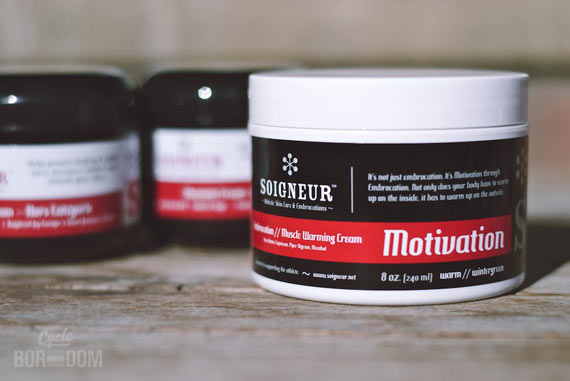 Soigneur Tempo Chamois Creme
Soigneur also threw a couple of their creme de derrier at me to test as well. For most of the winter I've been using their Tempo Chamois Cream ($15USD) since it doesn't have the menthol kick. Psychologically it seems warmer—whether it is or not doesn't matter. What does matter is that it prevents that not-so-fresh feeling of chafing after putting in the long haard hours of pre-season mileage. Which I don't do. But my ass needs cream because sensitivity.