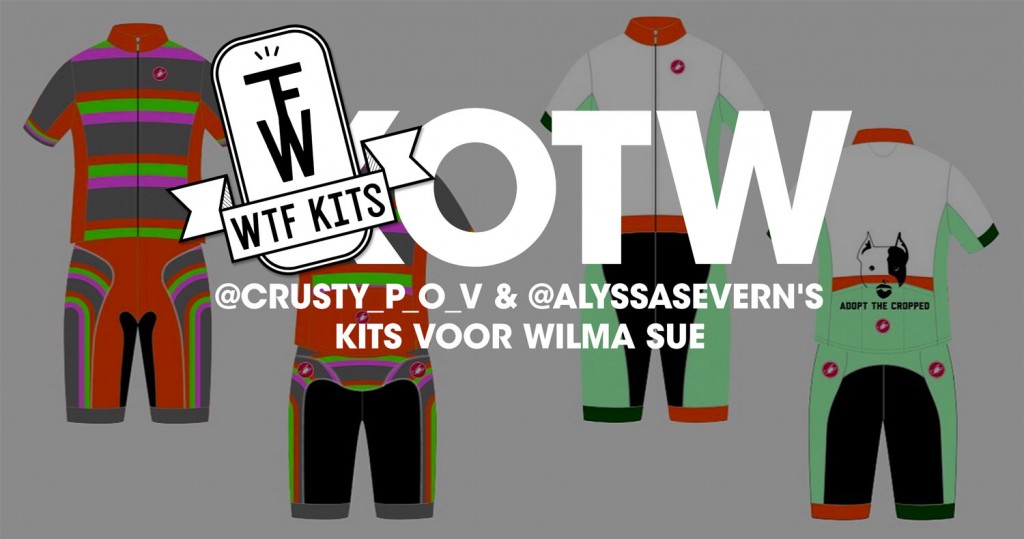 Get on this!! Kits designed by @crusty_p_o_v and @alyssasevern and Castelli Cycling. Pre-order ends tomorrow (5/8/15) and all proceeds go to the care and vetting of Wilma Sue! You can't find a better reason to add some kits to your collection than that.
@WTFKits sez: "I like colors, I'm down w/ scorpions, and I dig dogs."
If you're not following Crusty and Alyssa then you're doing Instagram wrong. Also you won't know about #seriousvizness or their family of pitbulls: Mavis, Hitch, Riggins, and for a limited time, Wilma Sue.
Limited time is limited, so order now. Full details on Castelli's Team Order site.
Who's Wilma You Ask?!