Desperately trying to get this posted before Sunday at Roubaix. Kristoff's spring run has been stunning to say the least. But, I'm more impressed by the fiets he's been crushing the early season roads with.
Canyon Aeroroad CF SLX—The Best Aero Classics Bike Unavailable en los Estados Unidos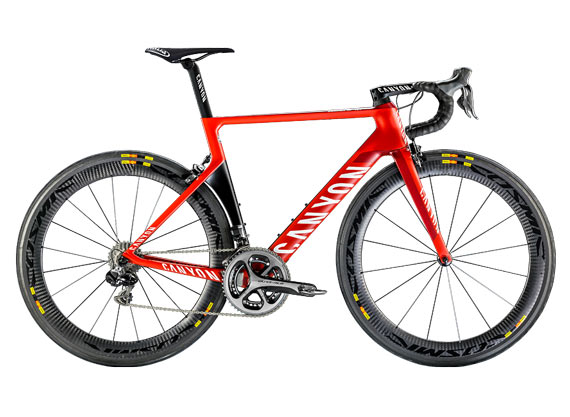 Photo: Canyon
Yep. If you're familiar at all with Canyon, you'll know their direct to customer business model to nearly everyone except here in the States. My 'Merican exceptionalism feels are totally butthurted. However, their distribution model is not the point of this post.
Photo: Canyon
Stiff, Aero, Comfy—Pick 3 (apparently).
Point is, I said aero + classics. Those two should never be uttered during the Holy Week. Yet, this entire spring, Alexander Kristoff has piloted a notoriously stiff and unforgiving frame platform to an impressive series of wins and results. Obviously, the bike winning these races has almost everything to do with the strength of the rider but it's interesting to consider what makes the Aeroroad CF SLX Kristoff's goto cobble whip. Especially considering he's using it again for Roubaix tomorrow.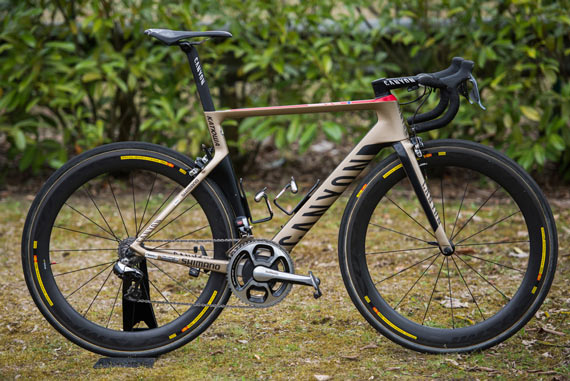 Alexander Kristoff's Canyon Aeroroad CF SLX for Paris-Roubaix 2015. 
Photo: Caley Fretz | VeloNews.com