Going Out, Not So Bad…
Truthfully, it's been long enough since I did this ride I can't remember anything. Anything except for the headwind on the return. Okay, anything except for the headwind and doing some exploring instead of trying to bury myself in the name of fitness. Which, based on the changing wind conditions on my return I dove headfirst (literally) into.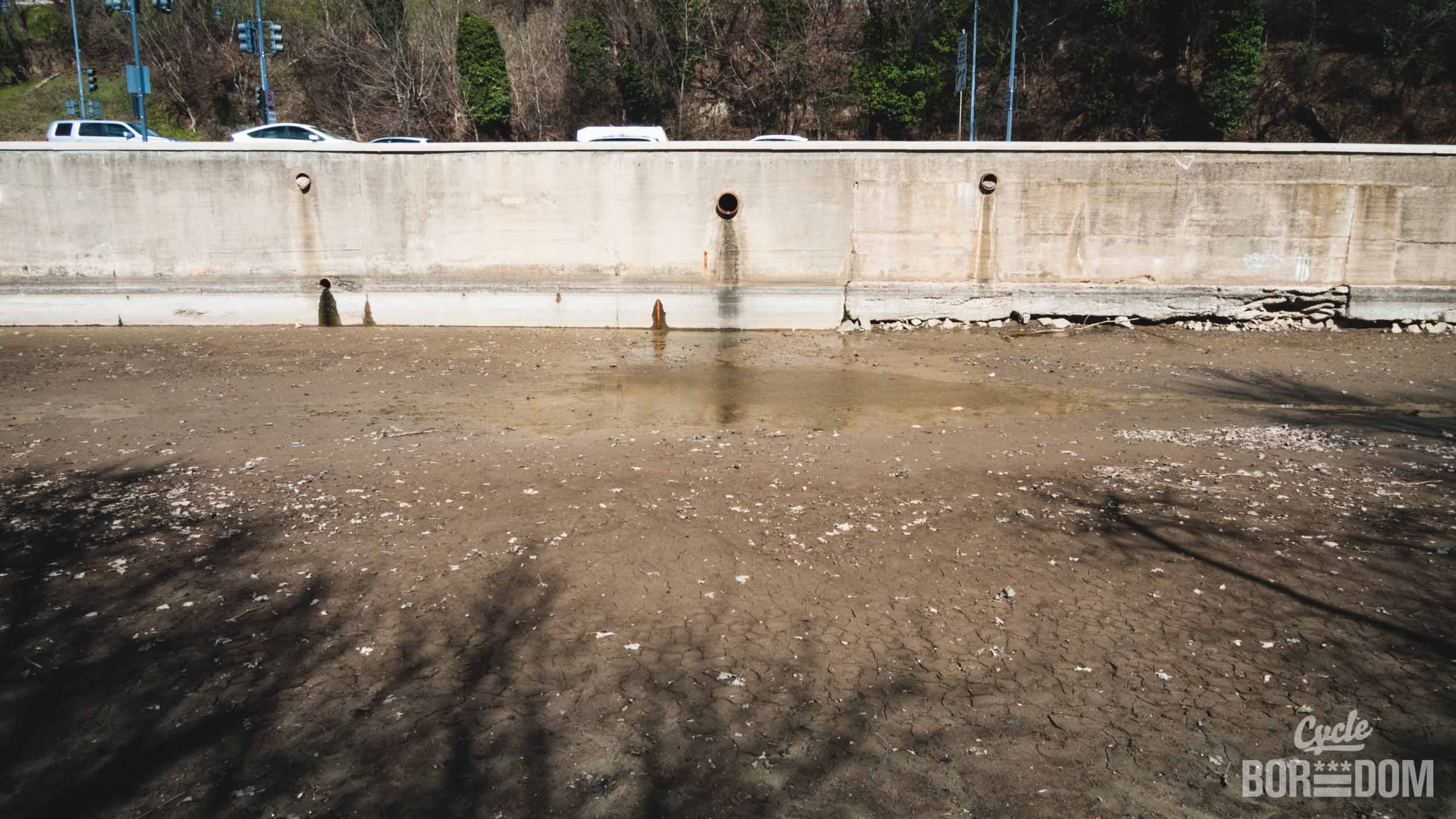 [column size=one_half position=first ]
TECH DETAILS
Bike: Van Dessel Full Tilt Boogie (SRAM Force CX1 Hydro)
Tires: Clement PDX Tubulars (700×33)
Tubes: Tubeless tubulars, baby!
Pressure: 27 Front/30 Rear
Handlebar Bag: ATM Camera Sack
Top Tube Bag: ATM Custom Top Tube Bag
Seat Bag: Apidura Compact Saddle Bag [/column]
[column size=one_half position=first ]
KIT DETAILS
Weather: 63ºF/Sunny/23mph, North West ➘
Helmet: Lazer Z1
Glasses: Julbo Aero w/ Zebra Light Photochromic Lens
Jersey: Velocio Apparel
Bib Shorts: Assos T.equipe_S7
Base Layer: Rapha Merino Base Layer – Short Sleeve
Socks: The Athletic Wildwood Trail Sock V3
Shoes: Louis Garneau T-Flex 2LS MTB [/column]
Screenshots or It Didn't Happen
Ulterior Motives (AKA: Stopping and Doing Shit Other Than Riding)
I've been slooooooooooowly working my way towards another project to get me through to CX season, but it's been extremely tough working out the kinks and processes for what I want to accomplish when all I want to do is RIDE MAH BIKE. I've also been doing more exploring. Getting off and just looking for rad shit. I've been riding this canal since the 90s, and there are sections I've never set wheel or foot on. Today was one of them.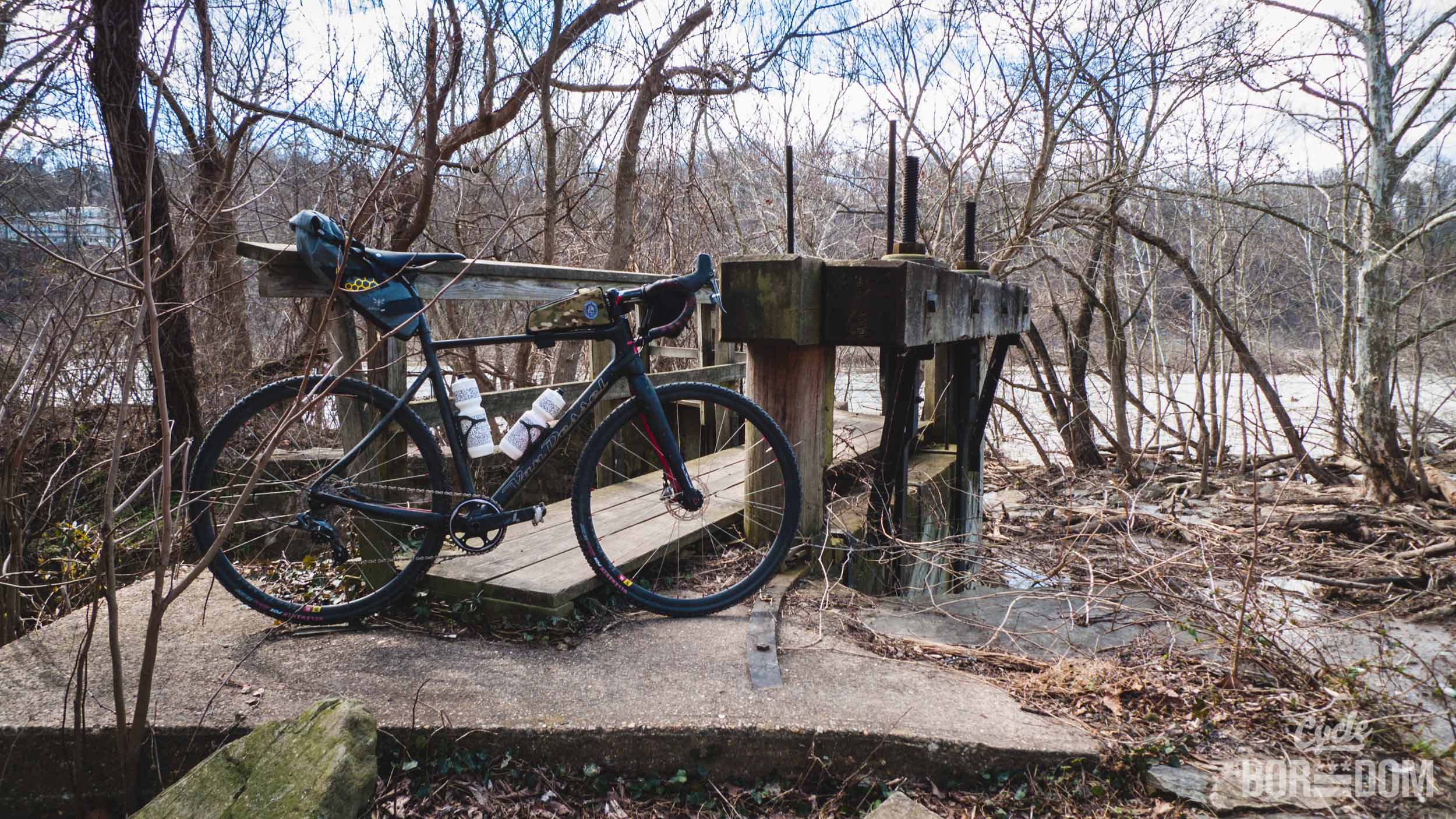 This side canal (you know, a canal on the side for when you get bored), was a surprise. There was a moment where I almost didn't cross the gate over to the shoreline. If I hadn't taken that opportunity I would've never seen the thousands of tiny shells washed ashore.
What Goes out the C&O Has to Come Back (Mostly)
Hilarious how the ride completely changes by simply turning around on an out & back. It went from a kasual meander to an all out, on the rivet grind as I was greeted with a constant wall of not so fast. The wind amplified the intensity of my return trip as I needed to get back in time to get #TheBug at school.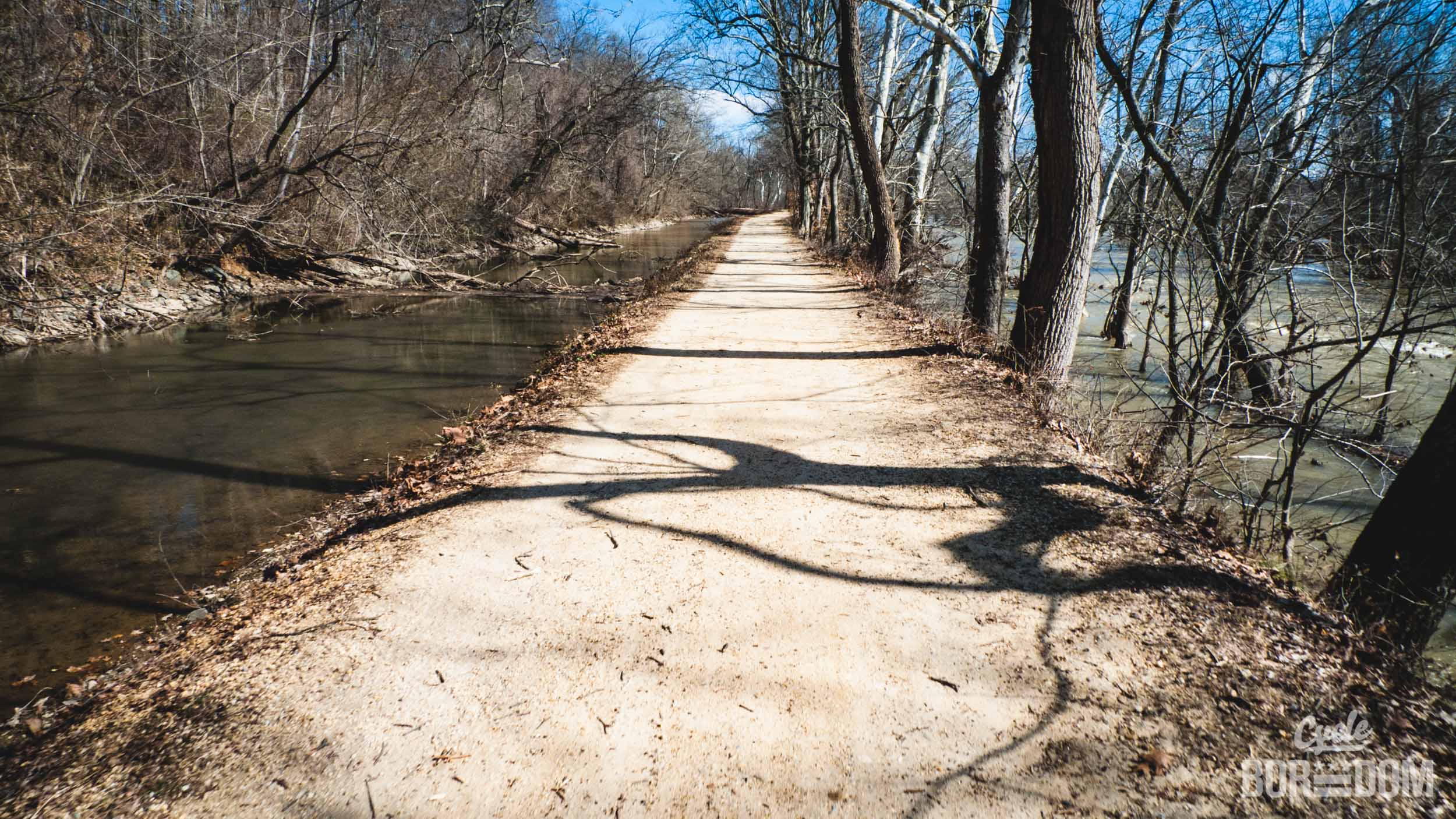 I may be running desperately close to being late but that doesn't mean I don't document the proceedings!
I destroyed myself in the process. Moments where you start laughing at the situation and how epically you're cracking but you can't stop because you have to make the cutoff time.
Literally a "laughing group" of one.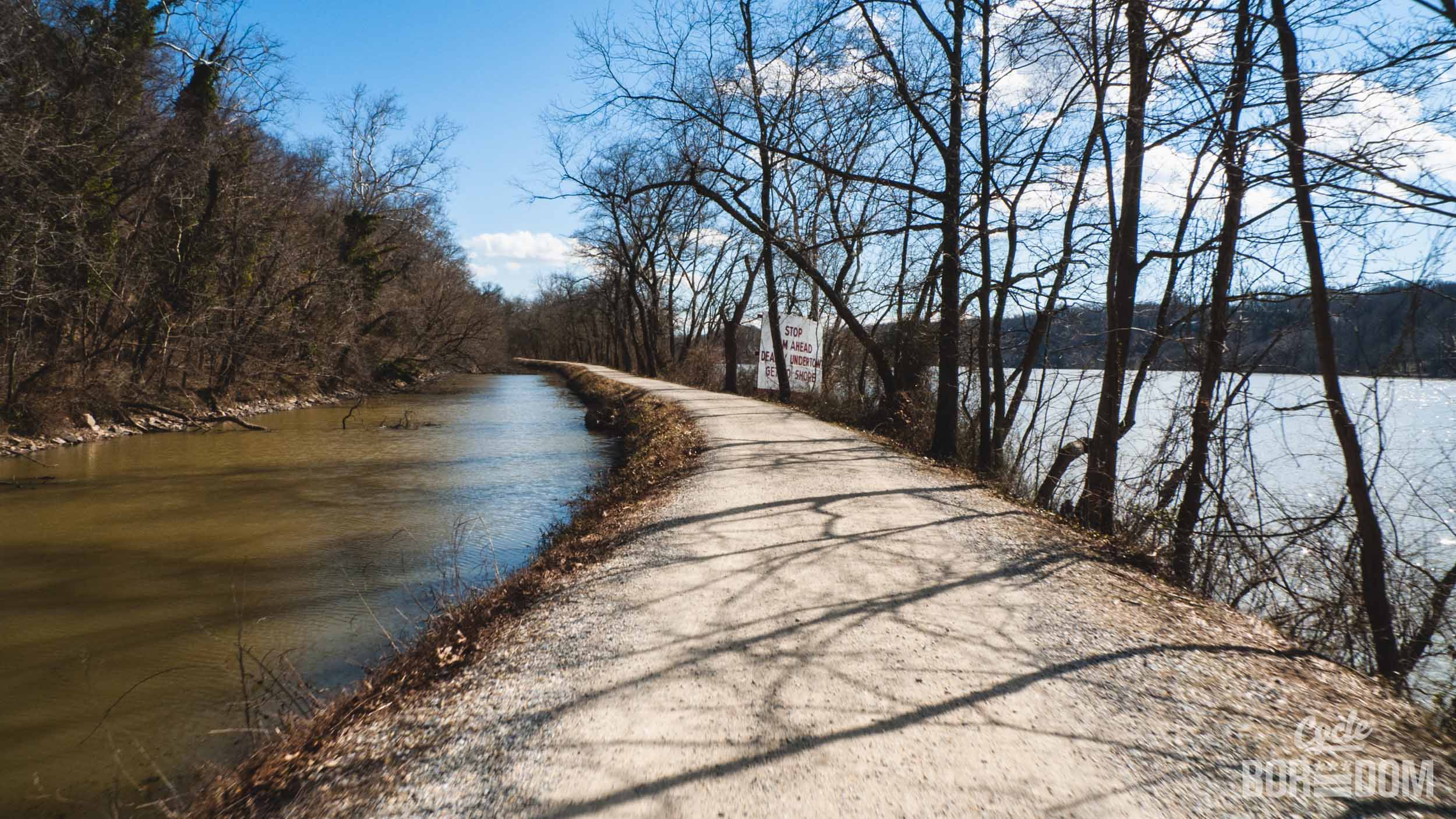 I made it on time. #dadlife