I've been in the industry long enough to have witnessed the wax and wane (mostly wane, or the waxing never actually finished) of countless next-generation, concept bicycles. Bikes that supposedly solve the issues cyclists or bikes have yet through these supposed solutions introduce a plethora of issues. Not to mention they always look less like bikes and more like complete ass.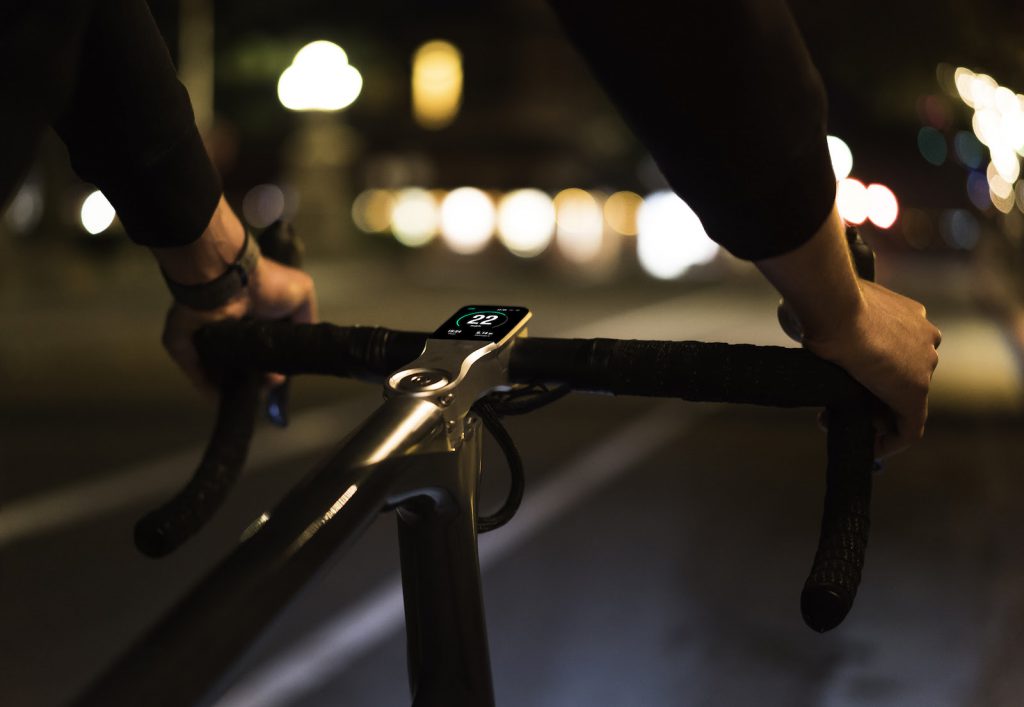 The Volta by Volta Cycles ($3500USD) promises to do great things, but more importantly, it actually looks like a modern, useful machine. Everything is based around the Volta's central computer which is integrated into the stem. It does all the normal functions you'd expect a computer to give you on a ride, as well as automated GPS tracking, turn-by-turn directions, music control, phone notifications, and weather alerts. Where it gets truly exceptional is the addition of the motion detector anti-theft technology that sets off an alarm when the bike is moved. The embedded chip within the bike provides constant GPS location. I also like how it controls the embedded light system based the amount of light you're riding in. Lastly, the dynamo in the front hub charges everything so remembering to plug this thing in isn't even a consideration. The joystick mounted to the top of the brake lever is a nice touch.
Most importanly, it looks like a bike I'd ride. I'm wary of that belt drive, though.
For more information, visit VoltaCycles.com.