'Dat Lead-Up Week Tho!
The week leading up to Hyattsville CX 2015 was a nerve shredder. Although, little or none of it was due to me being nervous about actually racing. It was getting everything ready that technically should've been ready weeks beforehand, but no. Preparation is going to be a continuing theme here.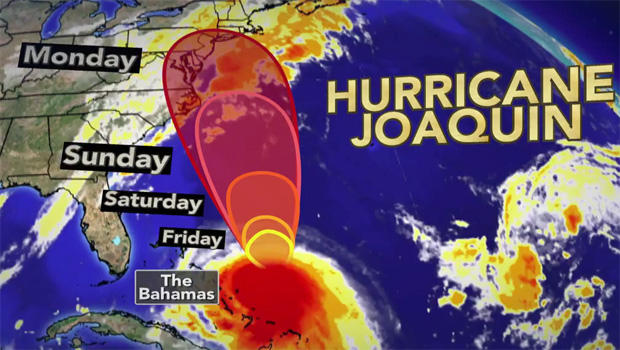 Due to the sort-of-approaching Hurricane Joaquin, there was no CX practice 'cuz errythang was wet. I still needed to glue the Clement PDX tubulars to the Van Dessel wheels, but as with everything, it was more complicated than that. I was trying to document the glueing process with Matt from District Cycle Works. Which we did for the first layers, but unfortunately Joaquin derailed the final steps as Matt was battling a flooding basement at his place. Luckily I was able to drop the bikes off for a final tuning before picking them up on Saturday.
FACT: Number of times Van Dessel Full Tilt Boogie ridden before race – 0.
Race Day – The Morning
Preparation is the key. For as much as I thought I did the night before, I had just as much to get together in the AM. Story of my life. Every time I thought I had what I needed, I thought of one more thing. All those one things became an issue and time was burning.
Dragging everything outside and packing the car and putting the fiets on the rack in the dark was a nieuwe one for me. This will quickly not be a nieuwe thing as I'll be doing it any given Sunday voor de next two months.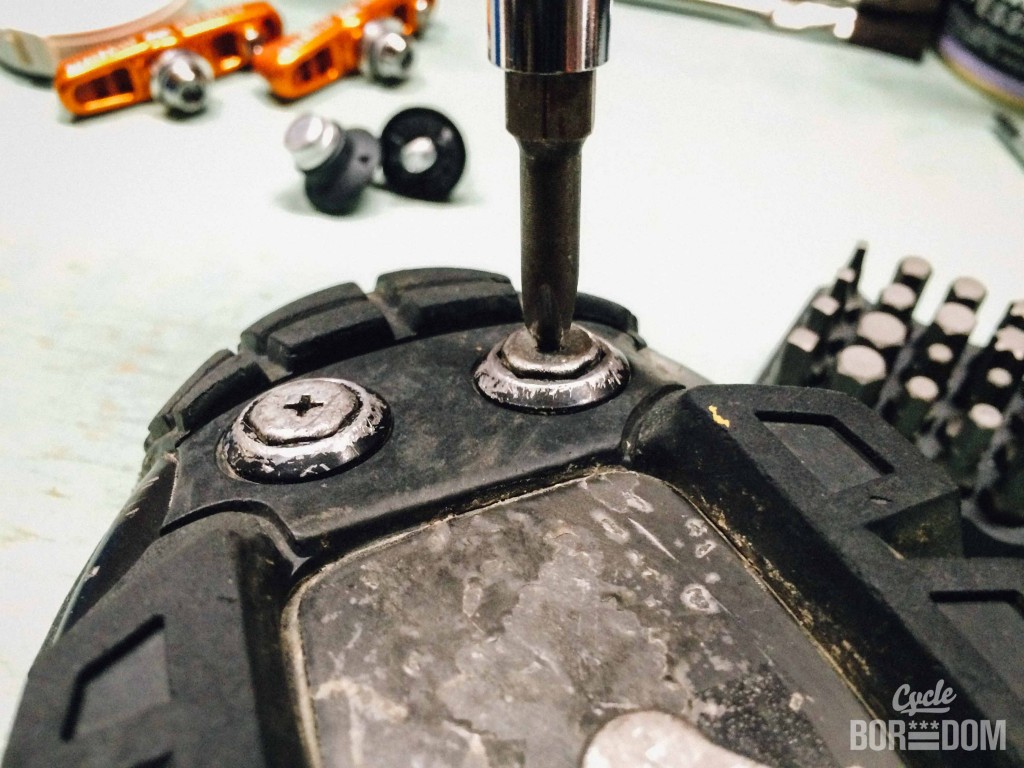 Unfortunately, while driving there, my brain did that thing that it does. It started thinking. First race, the start of what's been driving me for the past year, and she's not here. The downward spiral crept in for a brief moment. Wanted to vent about my nerves, wished she was here to watch me race, and of course, shoot some video/pictures/etc. But that's no longer a reality. So almost as quickly as it entered my mind, I got rid of it. Can't be wasting watts on memories.
Race Day – The Arrival
Obviously, the idea is to park, get ready, make your way down to the course, and then do some stuff. However, if you've never done any of this, it's filled with more than a few WTF moments. Luckily, I managed to park next to Rasheed from Filter, so I had someone to talk to while getting ready.
After getting race ready, I pulled the Van Dessel off the rack and rode around the parking lot to get a quick feel for it. I immediately started laughing to myself. The bike felt fucking perfect. Cockpit was super dialed from the fit with Jared. I loved how strong and crisp the SRAM Force CX1 felt shifting and the brakes stopped like a boss.
Discovery of needing a bag for the pit for some tools and a place to put a jacket. I'm not too stoked at throwing my good shit on the ground before the start. Of course, that might change once it gets colder.
Race Day – The Race
Category: Men's 4/5 Beginner
Start Time: 8:15 AM
Weather: 57ºF/Cloudy/Moist
Field Size: 125
Bib Number: 126
Start Position: 4th row/2nd from left
Course Condition: Sodden.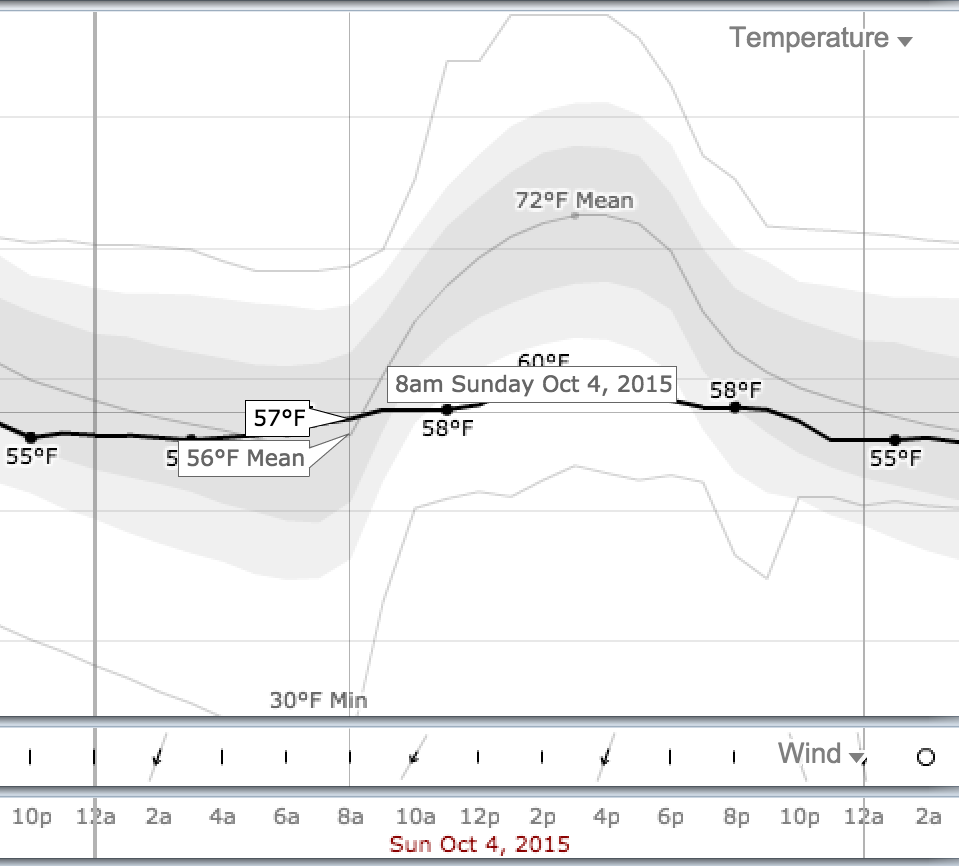 Honestly, I don't care about my placement. Okay, I lie, I don't want to be last. But that really doesn't matter either because the only time you ever know you're last is when you look at the results sheet. What interests me most is pushing myself as hard as I can, riding the knife edge of vomiting/not vomiting. #racegoals
Pretty sure I gave up most of my spots at the start. I have no desire to go full Van der Haar to try and be at the front. Plus, I'm gonna give up spots no matter what. 125 people sprinting into a 10′ wide section is not my idea of awesome. At least for now.
Conditions-wise, the pre-lap was pretty easy to get through. The surprise was when we went through the first lap and the back section had completely changed. Each progressive lap that section got increasingly muddier until it was nothing but speed-sucking slop. This is where watching all of CXHairs' SVENNESS videos came into play. I'd continuously search for the line with the least amount of damage. By the last lap it was nearly impossible to find a line without looking like Sven too one too many beer handups. Still, many times the long way around was the fastest. Cutting corners in mud is a no win situation. You have to continue your forward momentum or you're done.
Fact: Years of commuting in the snow and ice paid off massively in the mud.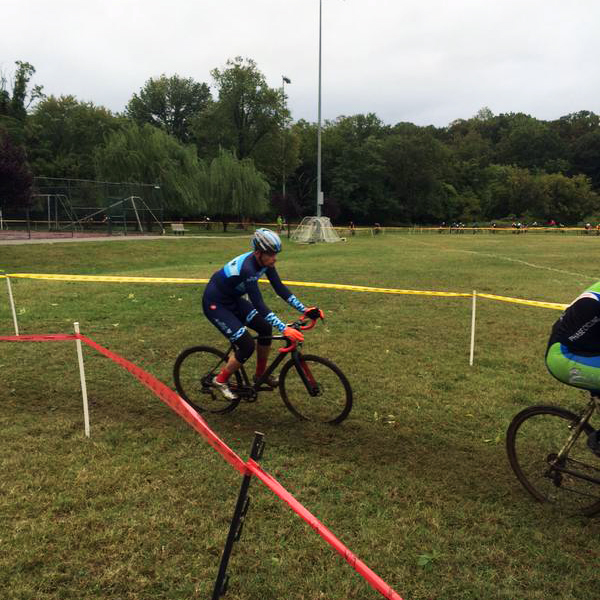 Post Race: Technicals
Everything performed almost flawlessly. Two things are worth mentioning. First, the Force brakes ended up squealing pretty loudly on the downhill section coming out of the woods. Not unexpected though considering the conditions. Second, when the drivetrain was fully engulfed in the shit the sound of the chain at the lowest gear was distinctly noticeable. The chainline is angled enough to cause this regardless, but it was something to think about. Still, the drivetrain shifted perfectly every time. The springs on CX1 are super strong and never balked when they were asked to do their job.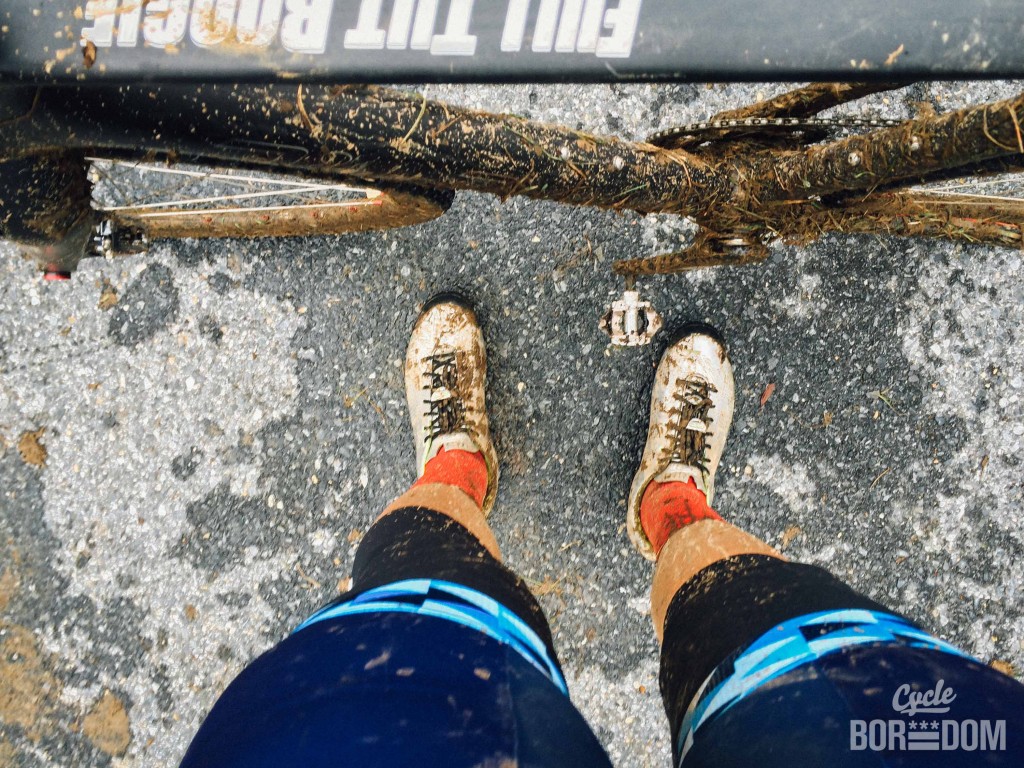 The only thing that shit the bed was my Wahoo app and REFLKT connection. I wanted to see my BPMs to regulate where I wanted to be but the app kept crashing on the start line. Should've Strava'ed it but I forgot. A related issue is that the Castelli speedsuit has no pockets. I had to rig an additional chest strap with something that could hold the phone underneath the jersey since I no longer use a Garmin. Guess when the Wahoo ELEMNT is released this will be a non-issue.
Post Race: ACHIEVEMENT UNLOCKED
I couldn't have asked for a better experience. I can't explain how good it feels to have finally toed the line and raced—life goal checked off! First race in some pretty epic mud, riding on the edge of hurling, staying upright, not coming in last, and actually feeling satisfied with my effort were just some of the bullet points on a long list of positives. Have to say everyone out there yelling "CYCLEBOREDOM!!' made my fucking day. It's a humbling experience to say the least but it also made it easy to GO HAARDER! Or at least a few more BPMs until I red zoned on the hurl-o-meter.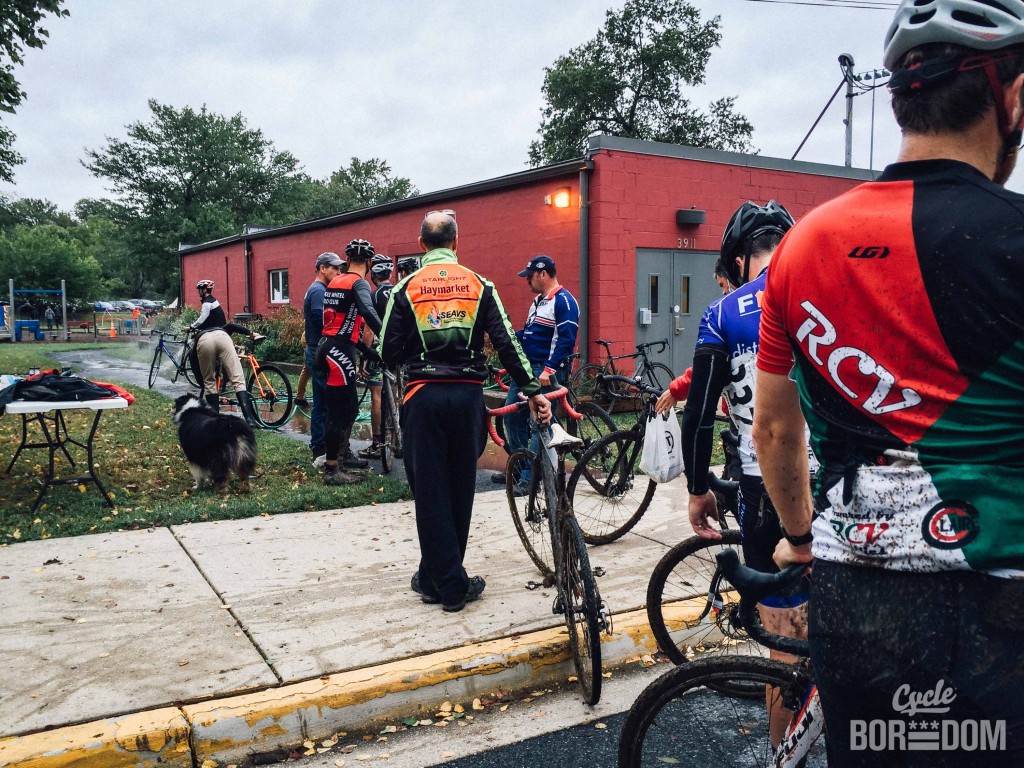 As @BloomingCyclist just wrote, (read it!!) the cyclocross community is amazing. There's so much positivity in every personal engagement. It's an infectious environment—the shared positivity gets recycled back into the races. It goes until everyone's spent by the end of the day. If you're looking for something shake you out of your daily bike routine and experience something truly special, attend and/or participate in a cyclocross race. You'll never regret it.
There's so much more on my mind but I have to get this posted. 4 days out from race day is WAY to long. Charm City CX is this weekend, and #TheCXOff tour continues in Baltimore! See you there.