I've been sitting on this one (heh) for awhile now. I wanted to make sure the first hit I had on the initial ride was for real and that I wouldn't be bitched at for aligning myself with the hype machine. So, after more than a few months of saddle time I can declare that the Assos T.Équipe_S7 Bibshorts are the best I've yet ridden, addressing many of my personal issues (DM for personal issues*) with bibs.
*Second thought, don't. Not what you're thinking.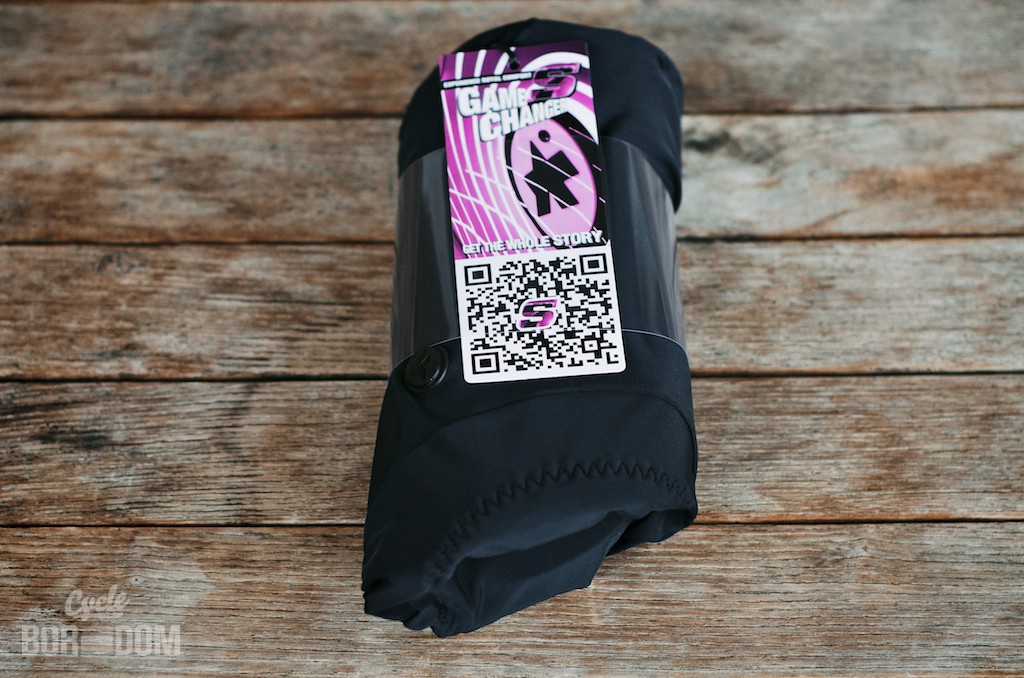 The Assos T.équipe_S7 Bibshorts
I'm sure you remember the s7 launch, late last year. Or, at least, you remember the kuKuPenthouse. Speaking of which, let's get this out of the way now—the Assos T.équipe_S7 Bibshorts ($270USD) do NOT have a kuKuPenthouse. That's reserved voor the T.cento and T.campionissimo. So, how do the T.équipes carve out their niche in the 4 model line?
Assos says: "T.équipe is our racingfit proposition. They are perfectly tailored to fit a racing type cycling body. A little more compression, a little snugger fit and a more anatomically shaped insert. These are the preferred shorts of équipe exploit, the ASSOS Werksmannschaft."
Ahh yes, die Werksmannschaft.
Believe The T.équipe Hype—It's A Game Changer
In order to buffer myself from the blowback of the hype machine I felt I needed to spend a serious amount of time riding the T.équipe. My first rides were on the trainer, which, depending on how you look at it, are the best/worst tests. Extended time in the saddle, but a short overall time. I needed road hours, and once our Vortexxx winter finally ended, I was able to get them in. The more I rode in different conditions and distances my initial feels were continuously confirmed.  Here are some of those feels and opinions (which may/may not align with yours):
The T.équipes do everything to stay out of your way
I noticed something strange about the bibs. I noticed that I wasn't noticing them. Typically, 3/4 through a ride, something would make my brain itch and my ass burn even on $300-range shorts. For me, it's the area just ahead of the sit bone—kind of a no man's land of contact. It's where I load up on chamois cream. It's the reason I get out of the saddle. This area of concern doesn't exist on these bibs.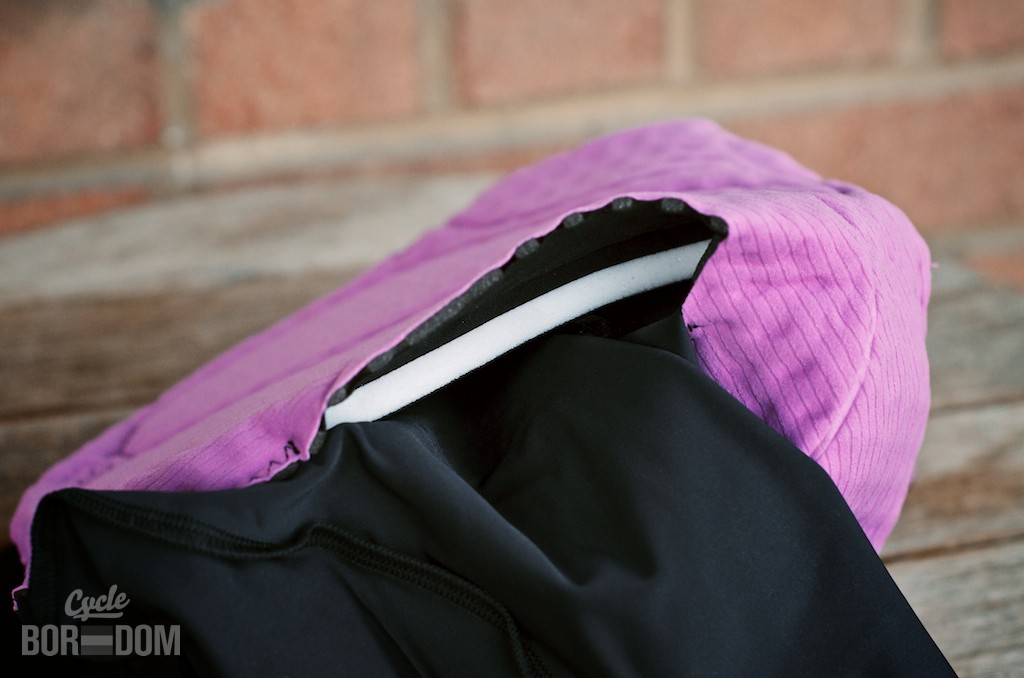 The T.équipes' chamois renders most pads obsolete
Okay, maybe not obsolete, but sorely in need of checking themselves in the mirror. There's so much going on with this new s7 pad that I could devote nearly an entire post on it. Like I mentioned above, the typical irritation I get from most bibs doesn't exist on these. It seems as though they've increased the width of the pad in the sit bones. I don't know about you, but most of those anatomic looking imprints on pads are in the wrong place for me. Assos has increased the surface area beyond what's typically offered adding their superb memoryFoam underneath to coddle my undercarriage.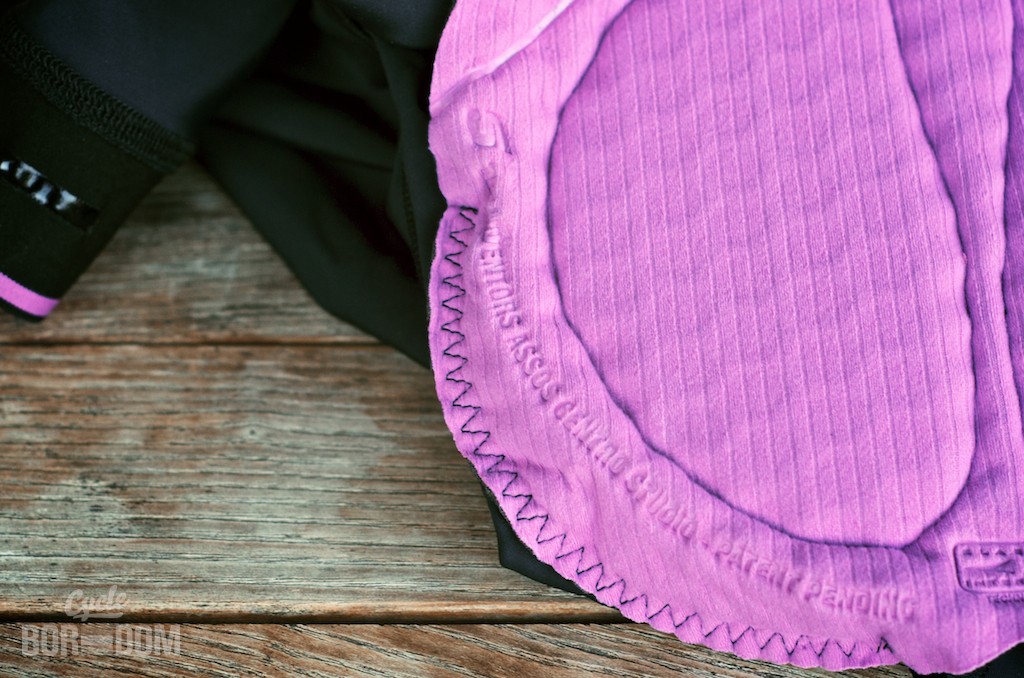 The T.équipes seem as they're designed comfort first, performance second first
Assos' creation of the S7 line seems like a fundamental shift in how bibs are designed. It's as if they threw EVERYTHING out, bullet pointed whatever irritates riders (or, just me) when wearing bibs, solved those issues, then married that with the latest in fabric tech. I expected them to be good, however, I didn't expect them to be THIS good.
Assos T.équipe Fit
I'm losing weight (or, at least I *think* I'm losing weight), so I took a chance on sizing down for these. Needless to say, I'm at the very limit of what is socially acceptable when wearing spandex in public. Strangely enough, I still have no issues with too much compression on the grippers, pulling at the shoulders, or the old standard voor dudes: moose knuckle. Unsightly crotch-cleavage is handled with aplomb by the Racing Fit insert. While it's not the kuKuPenthouse, it still creates a pocket for your junk rather than a flat panel pulled taught by the braces. I'll call it "proPackage." Enhanced protuberance is acheived, so if yee shy, yee been warned. Although, I'm more into the enhancement than the pain and embarrassment of a well-defined knuckle.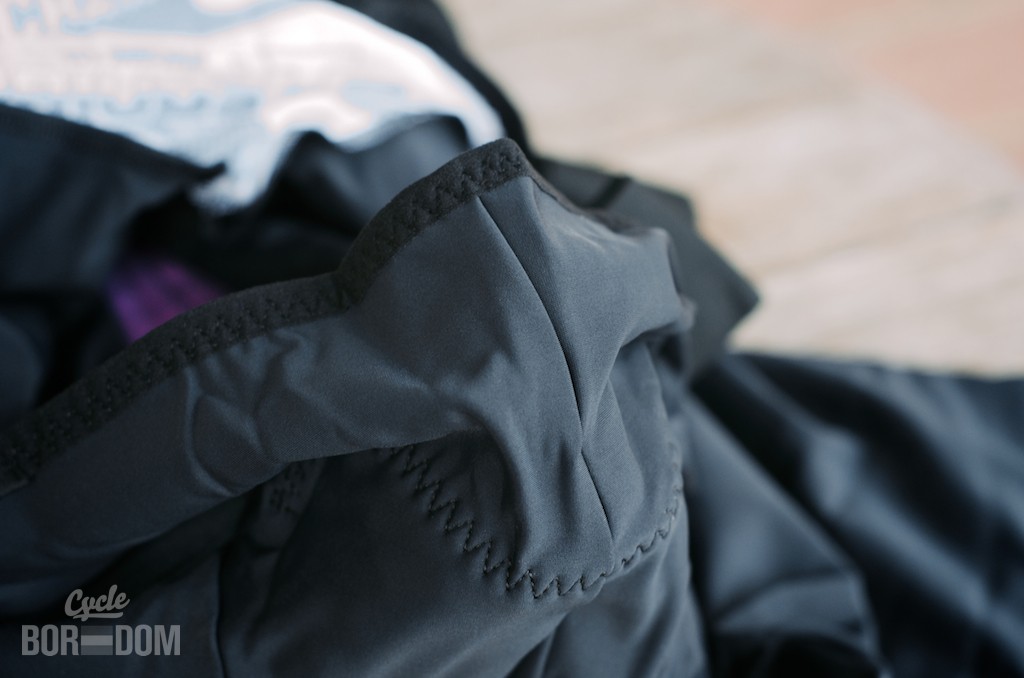 Despite sizing down, the compression of the legs and gripper band have never felt tight or constrictive. Speaking of the grippers, they stayed where I placed them keeping my Rule #7 crispy. Also, again despite sizing down, the braces never felt as though they were pulling on my shoulders even when standing erect. I like their substantial feel as well—they never bunched up on themselves always distributing pressure evenly.
Assos T.équipe Finish
As I expected from Assos, the detail and finish of the bibs is without equal. Too often I find high-end garments with loose threads from poorly finished stitches. Honestly, every garment should be finished with care. But, anything over $200 MUST be perfect—there's no excuse. With the T.équipes all the tech and style is wrapped up in a Swiss-designed package of perfection.
Assos T.équipe Opportunities
Honestly, I don't have anything I'd like to see different. I could mention the price, but they're a high-end garment that does what's intended. I could mention the color, but why would I want anything more than the black with purple stripe?