Essential 'Grams With @susanne_haller
Minimal, muted tones sit squarely upon a solid foundation of shapes anchored by shadows deep enough to slip into, unnoticed, peering out at the world passing by. Apps begging favorites, right/left swipes, and double-taps for likes make it easy to blow through countless images with incredible efficiency with little or no thought paid to them. Then there are images by users like Susanne that warrant time spent visually wandering around discovering what struck her when she hit the shutter.
Essential 'Grams takes us to Germany to visit with @susanne_haller.
[Note: It's worth checking out Susanne's feed as a whole to grasp what she's doing. 👌🏻]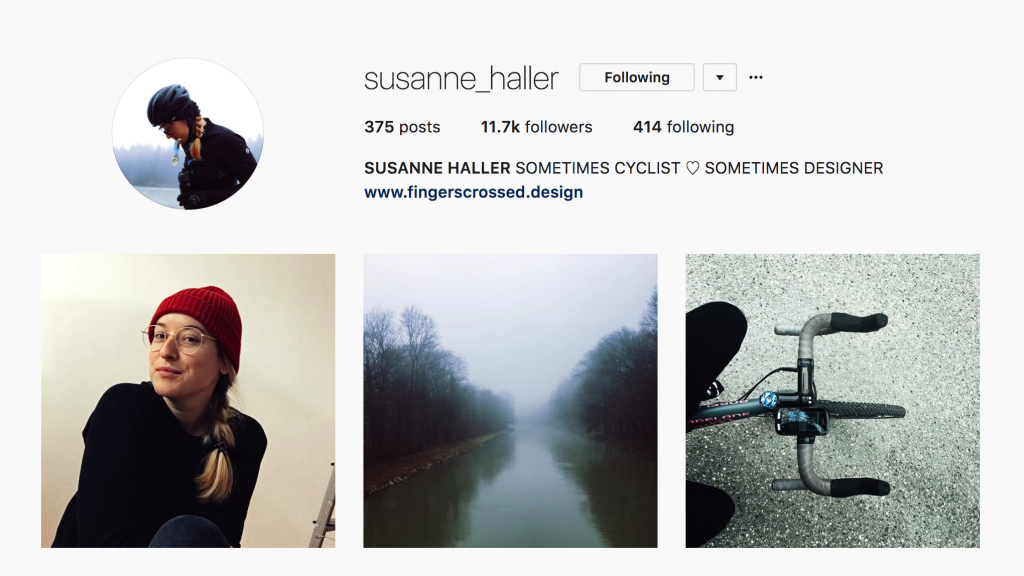 @susanne_haller
Tell us a bit about yourself.
My name is Susanne. I am 29 years old and I come from Munich – Germany.
I'm the founder of FINGERSCROSSED. A small cycling socks label with a focus on design & performance. SOMETIMES CYCLIST ♡ SOMETIMES DESIGNER
https://www.instagram.com/p/BdVsgZtg5X5/?hl=de&taken-by=susanne_haller
How or why do you use Instagram?
I use Instagram mainly professionally. But I started with my private account about 3 years ago.
@susanne_haller is my private account & @fingerscrossed.design is my job 🙂
What do you shoot with?
When I'm on the road, I use my iPhone. But if I'm on shootings and have more time then my Fuji XT10.
What's your post-processing routine?
I use VSCO on my phone, Adobe Lightroom & Photoshop on my computer. I don't have filters that I always use. It is much more important for me to pay attention to lines and shapes. A filter does not make the picture itself more beautiful – my opinion.
What's your selection process for posting an image?
I won't use frames in 2018. This is my only layout I have. I don't have an exact plan when to post what or what comes next. It depends on my day and what I experience. Instagram is a picture portal, not a diary. I don't like it when people post a lot of text underneath their pictures.
QUICK—NAME 5 IGERS THAT PROVIDE THE STOKE FOR YOU!!
That is a very difficult question for me. There are accounts or people who inspire me. That can be anything. Quotes, Music, Art, Design, Architecture, Food, Clothings… I follow people who make me laugh, but also think. To entertain or inspire me in their being. Often you are so minded in your own world that you forget to look left and right. Accepts other ways of life or becomes more aware of his own way of living.
@tovelangseth (I love her. I don't understand Swedish, but it doesn't matter.)
@lauramonegal (Pure aesthetics on the bike. An idol. A power woman.)
@gerhardt_kellermann  (A Munich photographer who loves details.)
@eileennoonan_art  (An artist from San Francisco. I like her way of painting, her colors, her shapes. I love it when it's easy.)
Social Linx
INSTAGRAM: https://www.instagram.com/susanne_haller
FACEBOOK: https://www.facebook.com/hallersusanne
FINGERSCROSSED (my brand my love): https://fingerscrossed.design/
https://www.instagram.com/p/BSn3w8LgJQH/?hl=de&taken-by=susanne_haller
https://www.instagram.com/p/BVcmW0pgt1f/?hl=de&taken-by=susanne_haller
https://www.instagram.com/p/BcPYAFqgkVF/?hl=de&taken-by=susanne_haller